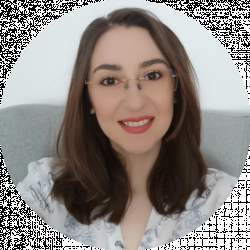 Latest posts by Alexandra Gavrilescu
(see all)
Chime vs Ally are two well-known online banks that can be easily accessed from your smartphone. That and other important features make these two services highly convenient.
These two institutions specialize in digital banking and both of them provide saving and checking accounts with low fees.
But some of their rates and features vary. For that reason, I've decided to write a comparative review of Chime vs Ally to help you decide which one is better suited to your needs.
I am going to compare these banking companies in the following sections. Let's dive in.
Main Differences between Chime vs Ally
The main differences between Chime vs Ally are:
Chime sign-up process does not require users to answer questions in compliance with the Patriot Act, whereas Ally Bank has that requirement included in their sign-up phase.

Chime seems not to be

an FDIC-insured online bank,

whereas

Ally is.

Chime provides automatic deposits for paychecks, whereas Ally Bank doesn't seem to offer this particular service

Chime, according to some users, lacks support staff, whereas

Ally Bank has a much better customer support
Chime vs

Ally – Brief Background
First, we should talk about these two companies in terms of their background and what they are. It's crucial to know as many details as possible about the institution you're about to become a client of. It is best to gather information before signing a deal with any of these companies.
Chime Bank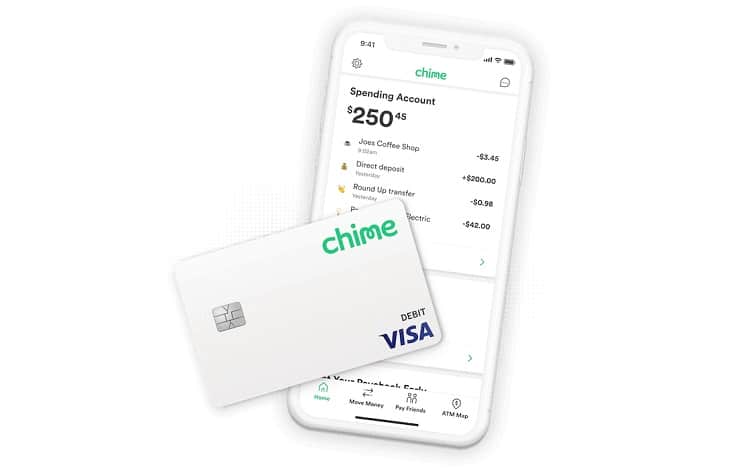 Chime Bank is more than just a mobile-only bank. It is an online financial institution that provides a good alternative to classic banking. If you want to avoid the high fees that a traditional bank comes with and you don't want to deal with overdrafts, then Chime could be the solution for your needs.
With Chime, everything becomes much more convenient and the company's streamlined service is highly understandable. Chime allows users to create a bank account and also use a mobile application.
There are two types of accounts that the account holders can have: a Chime savings account and a spending account.
Also, Chime clients receive a Visa debit card. All the accounts created at this digital bank are FDIC-insured. In other terms, this is a reliable banking institution. As a user, you won't have to pay any overdraft or monthly fees.
The service is highly appealing to youngsters due to its fee-free ATM money withdrawals.
Ally Bank
Fun fact about Ally Bank : this company was launched in the automobile industry at first. From that, they've now become one of the most popular mobile banks in the world. In 1919, General Motors established the GMAC Corporation that was offering financial aid for their growing client base.
GMAC grew and expanded its operations. Eventually, they ended up offering functions and services that were very similar to the ones provided by traditional banks.
This bank unit changed its name to Ally Bank, in 2009. This happened as a result of a financial crisis that General Motors went through during that period. Ally Financial went public in 2014. In 2016, they added online brokerage as one of their services.
The bank's headquarters are located in Midvale, Utah.
Chime vs

Ally – How They Work
Now, it's time to find out the way these two companies work. After this section, you might discover which bank is more convenient for your preferences.
Chime Bank
Chime is a very straightforward bank with services that are easy to understand. Once you sign up, you will gain access to your own checking account which's also called a spending account. Besides that, users also receive a savings account and a debit card.
At first, the money users deposit in their account go straight to their checking account. This enables them to use their money to pay for everyday purchases.
That is done with the debit card. Clients can also use the money from the account online, when they want to send money, or even write paper checks through the Chime checkbook application.
You can transfer money from the checking account to your savings account any time you want. The company doesn't apply any fees when you transfer cash.
Ally Bank
Compared to other similar service providers, Ally Bank offers pretty high-interest rates (generally in the upper tier, 4%+ as of 2023) so that's one of the reasons why many people choose to become a client of this company. As a client, you won't have to pay any monthly fees that other institutions charge for maintenance purposes.
More so, users don't have to respect a minimum sum on their accounts. For this reason, many small investors consider an Ally account a very appealing option. All those who deposit money will be protected through this insurance for a maximum sum of $ 50,000.
The sign-up process is fairly easy. At first, you must provide several personal details such as your Social Security number. Moreover, you will have to answer a few questions that are in compliance with the well-known Patriot Act.
Once you have opened your first account, you will no longer have to complete the sign-up process again if you choose to create a second account. The company will simply extract your information from their existing database. This makes the service highly convenient.
Chime vs

Ally – Main Features
At a first glance, these two online banks seem to offer similar features but they also have certain differences. To discover the elements that make them stand apart, let's look at the most important features of Chime and Ally Bank.
Chime Bank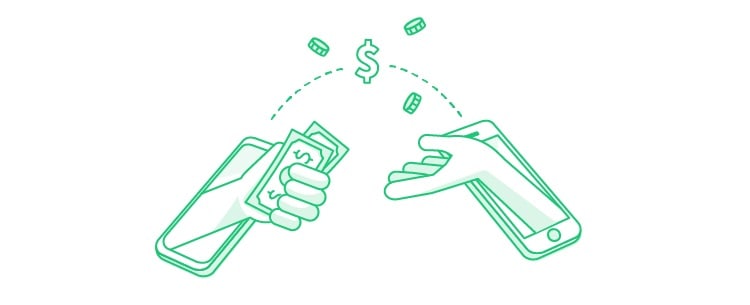 Chime Bank provides numerous key features such as the following ones.
Spot Me
This Chime feature enables clients to use their debit cards in order to purchase different things without worrying about any overdraft fees. This particular function spots the users wherever they desire to include their extra "cushion" in order to cover their spending.
Those who have received at least $ 500 in their accounts within the last month will qualify for the Spot Me feature. It's based on both the client's account usage and account history.
Chime Savings Round-Ups
The bank automatically rounds up the change to the nearest $ 1, every single time when a client uses his or her debit card to purchase something. That approximation will be then deposited into the client's savings account.
Automatic Savings and Checkbook
All clients can have a place in their checking accounts that's dedicated to direct deposits within their Chime checking account. From there, clients are able to create a savings account with an automatic savings feature.
At the same time, they will benefit from the platform's checkbook feature. This allows them to send paper checks for free.
High-Yield Interest Rate
Traditional banking institutions normally pay an APY 2%+ (as of  September 2023). By comparison, Chime pays a fairly pedestrian 2% on their savings product. So, if you put your money into your savings account, don't expect to gain an annual interest rate. On the other hand, you have the ability to transfer those savings to an external bank account.
Foreign Transaction Fees & Automatic Deposits
This online bank provides automatic deposits for its clients' paychecks. This allows them to receive their paychecks early. Furthermore, Chime Bank does not apply any fees for foreign transactions.This makes Chime a great option for those of you who travel abroad frequently.
Ally Bank

Ally Bank provides a wide range of important and useful financial services such as a checking account, certificates of deposit, a savings account, and a money market.  As a client, you will be able to open two separate accounts: one for your daily purchases and a second one for your savings.
You can access the platform and your accounts from your laptop or smartphone since this is an online bank. The company's mobile app can be downloaded on both Android and iPhone devices.
With Ally Bank, clients receive ATM fees reimbursements. In my opinion, the institution's most appealing feature is the Ally Invest. You can look at Ally as a one-stop shop that covers all your banking and investing needs.This company comes with a great pricing model as well.
Besides its bank accounts, Ally also provides a wide range of banking products like the ones listed below:
Auto loans;

IRAs;

Mortgage Refinance loans;

Home purchase loans;

Managed investment portfolios;

Self-directed investment accounts

.
So, as you can see, Ally Bank has many interesting and appealing features that all clients enjoy using.
Chime vs

Ally – Pros and Cons
To help you see things in perspective, I've created lists of pros and cons for each of these two digital banking services so here they are.
Chime Bank
Advantages
Users do not have to pay any fees, including overdraft, monthly, and foreign transaction fees;

Your money will be safe with this online bank since it is an FDIC-insured company;

You will be able to withdraw your money free of charge at numerous ATMs;

Chime Bank provides the option of a simple direct deposit.
Disadvantages
Doesn't support any cash deposits;

If you plan to save money, their interest rate isn't ideal;

Everything must be done online since they don't have physical branches;

According to many users, their customer service could and should be improved.
Ally Bank
Advantages
Their services are free of charge;

there are no maintenance fees nor foreign transaction fees;

To open or maintain an account, you don't have to deposit a certain amount of money;

Their customer support is done via multiple channels: email, phone, and chat;

all of them are available around the clock;

All clients will receive an interest-paying checking account;

Through the Ally Invest platform, you can embark in the wonderful yet challenging journey of investment;

Their platform is intuitive and the interface is easy to use;

Ally Bank allows clients to use the e-check deposit service.

All you have to do is take a picture of your physical check and upload it on the platform.
Disadvantages
Ally Bank lacks provisions for their clients' cash deposits;

You won't find any physical location or branch.

In other words, you won't be able to discuss with a bank teller in person because all their activity is done online;

In terms of their savings accounts, there are transaction limits.

You can complete up to 6 transactions free of charge.

After that, you must pay a fee of $ 10 per exchange.
Chime vs

Ally – Fees & Charges
These two online banks don't apply fees for your account's monthly maintenance. They also don't have any fees for foreign transactions and overdrafts. Still, Ally Bank has a savings account transaction limit of 6. Once you exceed that number, you will have to pay an exchange fee of $ 10.
In addition, Chime and Ally are two digital banks that don't require minimum fees.
Customer Service Experience

This wouldn't be a complete and comprehensive comparative review if I wouldn't talk about the customer support of these two online banking services. Customer support is essential and very important for all users, especially because these companies are online-based.
Chime Bank
Unfortunately for Chime, the aspect of customer support represents a major disadvantage since the company lacks both this service and support representatives. However, this isn't a real problem for everybody. Some users don't really mind not having customer support.
Ally Bank
In terms of customer support, Ally Bank wins due to its excellent support service. Most clients are more than pleased with the company's support channels that are available 24/7. The online financial institution provides support via email, phone, and live chat.
Before calling, you will even see how much you will have to wait on the phone. This way, you can decide to continue the call or end it. You can also chat about problems that are related to your account if you're logged in on your computer or you're using the mobile app.
Ally vs Chime Summary At a Glance
Here's my high level overview of the key trade offs between Chime and Ally Bank:
| Key Features | Chime Bank | Ally Bank |
| --- | --- | --- |
| Fee Structure | Chime Bank has almost no fees, including no monthly service fees, no minimum balance fees, and no overdraft fees up to $200. | Ally Bank also has no monthly service fees, no minimum balance fees, but they do charge $25 for overdrafts. |
| ATM Access | Chime offers access to 60,000+ fee-free MoneyPass® and Visa® Plus Alliance ATMs, but charges $2.50 plus operator fees for out-of-network ATMs. | Ally offers free access to 43,000+ Allpoint® ATMs in the U.S. and reimburses up to $10 per statement cycle for fees charged at other ATMs. |
| Interest on Checking | Chime does not offer interest on their checking accounts. | Ally Bank offers interest-bearing checking accounts, currently at 0.10% for less than $15,000 and 0.25% for balances of $15,000 or more. |
| Savings Account APY | Chime offers 0.50% APY on savings accounts. | Ally offers 0.50% APY on savings accounts. |
| Customer Service | Chime only offers customer support via email, phone, and their app. | Ally offers 24/7 customer service via phone, chat, and email. |
| Mobile App | Chime has a user-friendly app with mobile check deposit and peer-to-peer payments. | Ally also has a comprehensive mobile app, with more advanced features like mobile check deposit, Zelle®, bill pay, and Ally Assist®, a virtual assistant. |
| Extra Features | Chime offers features like getting your paycheck up to 2 days earlier and an automatic savings feature. | Ally offers additional banking products like home loans, auto loans, and a wide range of investment options. |
Chime vs

Ally – Main Alternatives
Besides Chime and Ally, there are also some other viable options when it comes to online banks that offer good services to their users. Here are my top picks.
GoBank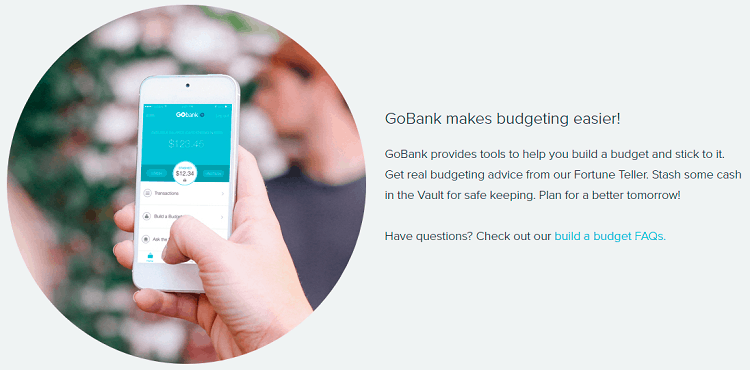 GoBank is another popular online bank. Opening a new account is fairly easy and the service is free of monthly fees. This online bank doesn't allow overdrafts.
Its ATM network is large. As a drawback, you should know that GoBank lacks traditional savings accounts and cash deposits require a fee of a maximum of $ 4.95.
Capital One 360

Capital One 360 is a popular online bank that has many advantages but also some drawbacks. For starters, they offer consistently high rates and their account creation is quite easy to do.
The set of features they provide on their platform is well-done. You can schedule deposits and create automatic savings plans. But this online bank doesn't allow users to withdraw money from ATMs. It doesn't have an ATM network.
Further Read: Ally Bank vs Capital One 360 Compared.
Simple Bank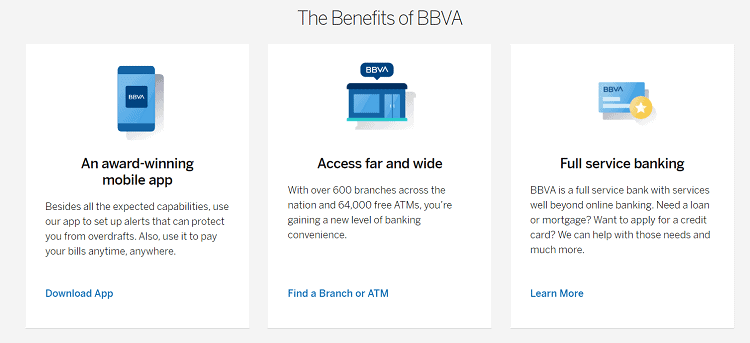 With Simple Bank , you won't have to keep a minimum balance in order to open or maintain your account. It offers competitive interest rates and there are no monthly fees or any overdraft charges.
On their platform, you will notice advanced budgeting tools through which you can improve your savings skills. Simple Bank clients have to pay a fee if they use an out-of-network ATM. Also, the company doesn't provide any rewards or credit card offerings.
Other Honorable Mentions
Here are some others our editorial team here at BiltWealth has covered that might be worth considering:
FAQs
Question: What is a Digital Bank?
Answer: Internet or online banks are financial companies that keep their activity primarily on the Internet. These financial entities enable users to manage their accounts by accessing their platforms from a computer, mobile devices, tablets, etc.
If you're a client of an online bank, you will be able to access your account from anywhere you want, at any given time. There are no physical branches so you won't be able to speak with someone in person.
Because their functionalities are held online, digital banks tend to provide lower fees and higher interest rates. To resolve any issues you may have, you will need to contact a bank teller on the provided communication channels such as phone, email, chat, etc.
Question: How Should You Choose the Right Online Bank?
Answer: Unlike traditional banks that must cover the costs of brick-and-mortar locations, online banks don't have the same costs. Therefore, they can offer more advantageous interest rates and lower to no fees at all.
Here are the most important aspects you should consider when searching for the best online bank that suits your needs and preferences:
• Fees – high banking fees will eat into the users' overall bank balance. Search for those online banks that offer lower fees, including overdraft fees, monthly fees, and the fees of ATM withdrawals. With the right bank, you can avoid those fees;
• Account minimums – things like good balance requirements and lower minimum deposits will help you to maintain your account a lot easier. So, pick a digital bank that meets your needs in terms of financial comfort;
• APYs – to get the most of their money, digital bank clients must find an institution that pays good APYs. Digital banks often pay higher rates;
• Products – you should also choose an Internet banking service based on its offered products. Some of these companies are full-service institutions. They provide savings accounts, checking accounts, CDs, money market accounts, and other products as well;
• Customer support – with an online bank, you won't have access to a physical location. So, your overall customer experience matters a lot.Opt for a company that offers many contact alternatives;
• Safety – the best type of digital bank is the one insured by the FDIC which stands for "Federal Deposit Insurance Corporation." That way, you will be covered in case of bank failure. Your account should also be NCUA-insured (National Credit Union Administration);
• ATM network – for some of you, having quick access to your cash is crucial. Therefore, you should search for a digital bank that provides a large ATM network that is also fee-free;
• Online banking experience – in the online banking industry, one of the most important aspects is convenience. The main interactions of the users will occur on the company's online platform and its mobile app. Choose a bank that features an intuitive and user-friendly interface.
Question: Are Digital Banks Safe?
Answer: Normally speaking, digital banks are safe. To make sure they are indeed safe, you should look for those institutions that are FDIC-insured. Generally, Internet banks should have the same protections as traditional banks.
Question: How Does a Digital Bank Work?
Answer: With an online bank, you will create an online account and initiate your transactions from there. You can use several channels such as mobile apps, emails, and phone to do that. Also, most online banks offer access to their ATM networks free of charge.
Question: Are All Digital Banks FDIC-Insured?
Answer: Most online banks are insured by the FDIC. However, not all digital banking companies are FDIC-insured.
Chime vs Ally – Bottom Line
These two online banks provide competitive financial products and services. So, based on your needs, preferences, and your current financial situation, you can opt for either Chime or Ally Bank.
However, to simplify things for you, I would recommend you to choose Ally Bank because it has a wider range of products and offers a considerably more attractive high yield savings account.
Those of you, who wish to use a digital banking service that focuses on savings tools and management tools, should consider choosing Chime Bank. After all, it's also a matter of which of these two companies works better for you and suits you the most.