Latest posts by John Hughes
(see all)
We are lucky to live in a digital age where operations have been made more efficient. Gone are the days when you had to visit brick and mortar bank branches to deposit and withdraw your money.
ATMs made things easier, but you still have to queue at some of them and wait to withdraw money. Online banks have eliminated all that, and today, you can open a bank account and operate it without having to walk into a physical branch. Online banks have improved over the years, and they offer similar services to the ones provided by traditional banks.
This way, most customers seeking efficient banking services that they can access on their devices will definitely be searching the market for a suitable online bank. Here we will review two popular online banks, Synchrony and Ally, and give you an insight into the most suitable one for you based on what they offer.
Main Differences Between Synchrony vs Ally Bank
The main differences between Synchrony vs Ally Bank are:
Synchrony is focused on savings, whereas Ally Bank is focused on customer service.
Synchrony does not offer a checking account, whereas Ally provides one.
Synchrony has one physical branch, whereas Ally Bank has none.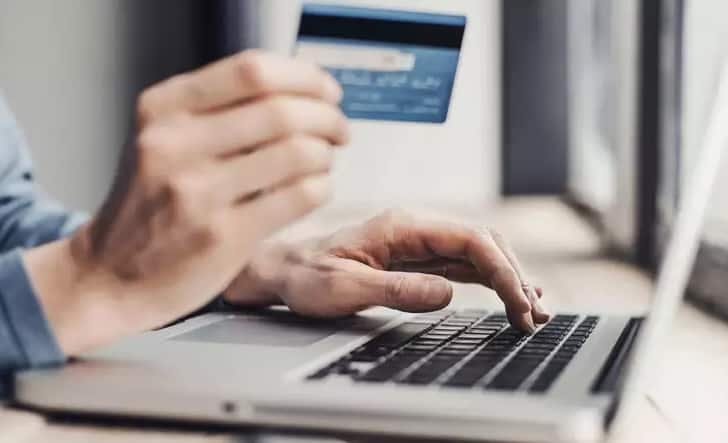 Why Choose an Online Bank?
Many people have used traditional banks for several years, and they have served them well. This way, it is hard to convince them why they should switch to an online bank. Well, there are some benefits of having an account with an online bank. Here are some of them;
Full Access to Banking Services
Online banks are available 24/7, and you can complete transactions even in the middle of the night. As long as you have an internet connection, you can log into your bank account and pay a bill, make a purchase and transfer money regardless of the day and time.
Brick and mortar banks restrict their services to weekdays and regular working hours. Some online banks have taken things a notch higher and give you 24/7 access to a human customer service representative if you need any assistance.
Fast
One of the main downsides of brick and mortar banks is that they are time-wasting and not very efficient. You have to travel to a branch and queue before talking to a teller and requesting them to complete your transaction.
With online banks, all this is eliminated as you do not have to wait for anything. As long as you can log into your account, you can access your accounts and perform any transaction without going to a physical bank branch.
Low Fees
Online banks are much cheaper to operate than physical ones. They do not have to invest in physical branches, something that reduces their overhead costs significantly. They do not have to pay for rent, landscaping, janitorial services, electricity and staff salaries, among other things. Usually, all these costs are spread out to the customers through banking fees.
Online banks save a lot of money and can charge low fees compared to traditional banks. Some of them offer free checking accounts with no minimum deposits and other low-cost services, making them a suitable option for many.
High Rates
In addition to the low fees, online banks average the best interest rates in the market, be it for a CD, money market account, or regular savings account. Although these rates fluctuate as they depend on several market factors, they can offer customers better ones compared to the traditional banks.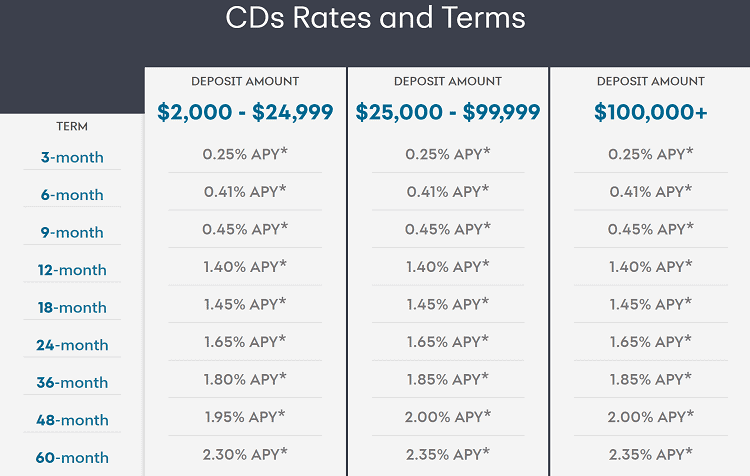 Tips for Choosing an Online Bank
Picking an online bank is not any different from choosing a traditional bank. The banking concept is the same for these two, with the only difference being with how the services are being delivered to customers.
Note that there is no perfect online bank out there, and it all depends on whether you want to save, buy a CD, or get a checking account. This is because an online bank can be good in specific attributes and bad in others.
It helps to establish your needs and expectations in an online bank before assessing the available options. Nonetheless, some of the main things to look out for include;
Fees and charges
Customer service
Online security
Products and services offered
Ease of use and set up
Customer reviews
Synchrony vs Ally Bank Review
Overview
If you are shopping for an online bank, Synchrony and Ally are two names that should be on your list. They have emerged as the top online banks and have bagged numerous awards for their exceptional customer service, generous interest rates, and attractive fees.
Synchrony bank is a subsidiary of Synchrony Financial, a company based in Connecticut. It was part of General Electric before becoming an independent organization in 2015. It offers a savings account, certificates of deposits, and a money market account. It has no checking account.
Ally bank started as a traditional brick and mortar bank when it was part of General Motors back in 1919. However, the financial crisis that hit several firms in 2009 forced it to shift from providing services through the physical branches to becoming a fully-fledged online bank. It offers a wide array of deposit accounts as well as loans and credit cards, among others.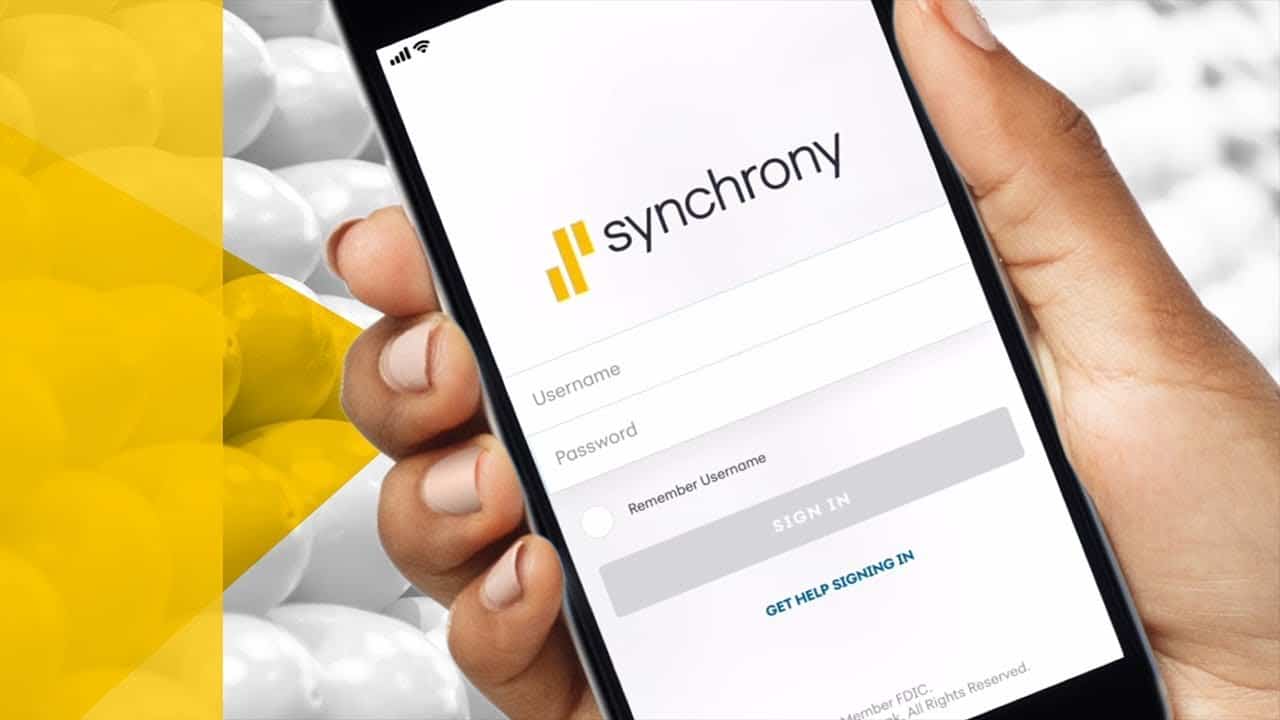 Services Offered-Synchrony Bank
Synchrony is not a full-service bank. It offers savings products mainly, but the advantage is that they are flexible and can tweak these services and change the way you access your money. Some of the main services offered are;
High Yield Savings
Money Market
CDs
IRA Money Market
IRA CDs
APY – 1.70 % Synchrony Bank's high yield savings accounts offer attractive rates compared to other banks in the market. The account has no minimum balance requirement and charges no service fees. Another huge benefit is that you get an ATM card, and you can use it at any teller machine in the network.
If you go outside the network, Synchrony will refund ATM fees up to $5 per cycle. This allows you to access your money quickly. The laws limit your transfers and withdrawals to just 6 for every statement cycle.
Usually, banks charge you some amount if you exceed this limit. However, Synchrony does not charge you for extra withdrawals but can close your account if you do it frequently. Note that ATM withdrawals do not count.
APY – 1.20 % This product offered by Synchrony is a hybrid between the regular checking and saving accounts. You can write checks, and the first order is free. The APY for this account is not as attractive as the High Yield Savings one, but it offers more flexibility on how you can get hands-on your money.
Maximum APY of 2.15% Synchrony Bank offers CDs ranging from 3-month to 5-year ones with attractive interest rates. If you compare a 1-year CD with Synchrony with those provided by other banks, you will find the APY is one of the best in the market.
The minimum deposit needed to open a CD is $2000, and you must leave the amount there for the entirety of the specified period. Failing to do this will cost you some money in the form of a penalty.
The best CD periods at Synchrony are those that go for over one year as they have the best APYs. For anything less than that, you would instead stick to the savings accounts. As a plus, you get a 10-day grace period after maturity to channel your funds before they are rolled over to another CD.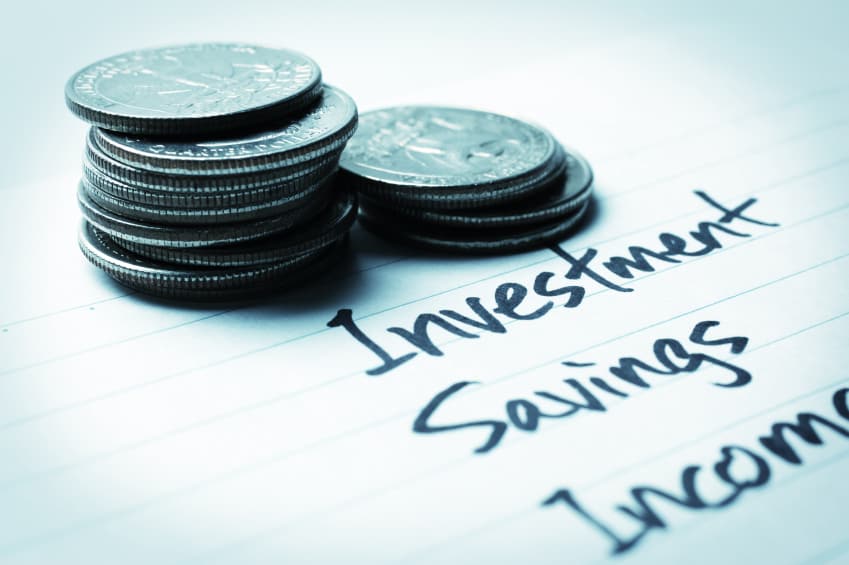 APY – 1.20 % If you have existing IRA contributions, you can roll them over to a Synchrony IRA Money Market account. The interest rate is not the best, but it gives you a secure place to keep your retirement money.
You do not have to worry about the stock market changes, and there are tax benefits to leverage. You can open a Roth or traditional IRA account, and you do not have to wait for a maturity date to make deposits.
APY- up to 2.15%
Synchrony Bank offers IRA CDs. They have the same rates as regular CDs, but they are subject to tax benefits. You have to choose between the traditional and Roth IRA. The returns you get by investing in these CDs are lower than what you would get with a brokerage IRA account. However, you get more stability here, and this makes it suitable for people who do not want to risk their money as they approach retirement.
Synchrony Bank Credit Cards
Synchrony Bank offers over 120 different types of credit cards. Most of them in this collection are co-branded in partnership with popular retail partners. Some of the top picks are;
Lowe's Advantage Card
Walmart Credit Card
Amazon Store Card
Sam's Club Mastercard
Benefits of Synchrony Bank
The bank offers some of the best interest rates in the market. The APY for their accounts and CDs are higher than most online banks.
You do not have to deposit a minimum balance for the savings and money market accounts. This way, you can start saving no matter how much money you have. However, the CDs have a minimum deposit of $2000.
The bank charges no service fees for their services.
The savings account has an ATM card to help you withdraw your money quickly.
The bank will refund the fees charged by other banks up to $5 for every statement cycle.
There are several loyalty perks for users with long term engagements and high account balances. You get enrolled in the Synchrony Bank Perks when you open an account and attain different statuses when you hit certain balances or become a customer at the bank for a specified time. They include rental car discounts, value-added amenities, and unlimited ATM reimbursements.
The bank takes measures to protect its members from identity theft, thus ensuring that your money is safe.
Downsides of Synchrony Bank
If you are still into traditional banking systems, you won't like Synchrony bank as it has one physical branch in New Jersey. All other transactions must take place online, ATM, wire transfer, or by phone.
Synchrony Bank does not offer Checking accounts. The closest you will come to this account is a money market account.
The bank has no mobile app for its products, but it has a mobile site. This leaves a lot to be desired in regards to their mobile options.
Services Offered-Ally Bank
Ally bank offers some of the best rates in the market. Here are the services offered;
Savings
Checking
Money market
CD Rates
IRA
APY 1.60% The savings account offered by Ally Bank has no minimum deposit and charges zero service fees. You can open as many savings accounts as possible. They offer an attractive APY for their savings account. Note that per the law, you can only make a maximum of six withdrawals per month, and if you exceed that, you will be charged a $10 for every transfer.'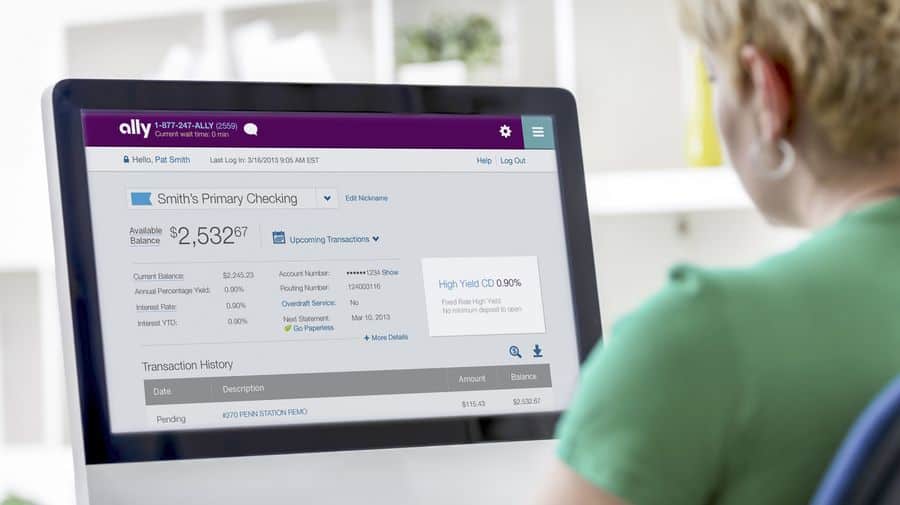 0.10 APY for balances less than $15,000 0.50% APY for balances over $15,000 Ally's checking account accrues interest in two different ways depending on the amount in the account. The rate is low, but it is still superior to the traditional checking accounts with no interest.
You can withdraw your money from any Allpoint ATM. If you withdraw money outside the network, Ally will refund the fees up to $10 for every statement cycle. When you open a checking account with Ally, you will get the Debit MasterCard within ten business days. You will have to activate the card using your phone and set a pin. Other things you can do with the Ally checking account include;
Set up direct deposits
Deposit checks digitally using the Ally eCheck Deposit feature
Make payments with free online bill pay
Send and receive money to and from any US bank using Zelle
Get account data and make transfers with Amazon Alexa
0.75% APY This is a blend between the checking and savings accounts. You get a debit card and free checks. The APY is lower than that of the savings account, but it offers better flexibility.
CDs
Ally offers three types of CDs namely;
No penalty CDs for a fixed term of 11 months. It allows you to withdraw the money anytime without penalty as long as it is after the first six days of opening the account.
1.65 APY for less than $5,000 opening deposit 1.85% APY for $5,000 minimum deposit 1.90% APY for $25,000 minimum deposit
Raise your Rate CD allows you to pick between a 2-year or 4-year CD. You are locked into the entire period of the CD, but you can boost your rate if they go up during the CD period.
2.05 % APY
High Yield CD lets you choose a period between 3 months and five years. The APY depends on the deposit amount and period. They offer good rates on their CDs and even the short-term ones like a 6-month CD has better rates than the regular savings account.
Up to 2.15% APY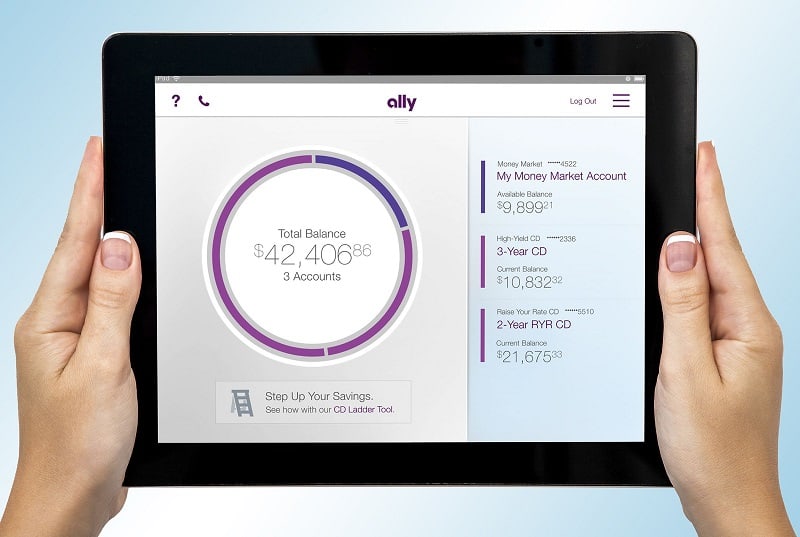 Ally offers 3 IRAs which are;
IRA online savings
IRA Raise Your Rate CD
IRA High yield CD.
These products offer you tax savings, but the returns are lower than what you could have got with a brokerage IRA account.
Benefits of Ally Bank
There is no minimum balance on deposits and no maintenance fee for the accounts. You can start saving with as little as you have, but if you open a savings account, you will have to deposit some amount within the first 30 days.
They offer access to 24-hour customer service by live chat and phone.
You can deposit checks digitally using your phone.
The web interface is user-friendly and easy to use. All the rates are clear, and you should not worry about incurring hidden charges on your transactions.
The Ally mobile app is impressive, and you can transfer money, deposit checks, pay bills, and view statements, among other things on the go. The app is free to use and is available on both Android and iOS devices.
Ally bank can be a one-stop-shop for all your financial needs owing to the services offered. It recently launched Ally Invest, which is an online brokerage platform where you can find products such as ETFs, mutual funds, options, futures, and Forex, among others.
The accounts are FDIC insured, which secures your money.
Downsides of Ally Bank
Ally Bank has no physical branch for those who want to make personal bank transactions.
In recent weeks, the fees on their checking account seem to be on the rise as the overdraft fee now stands at $25, and the ATM reimbursement is $10 per month.
The savings account does not come with an ATM card.
Comparison Between Synchrony and Ally Bank
| | | |
| --- | --- | --- |
| |  Synchrony Bank | Ally Bank |
| Savings 1.70 APY | 1.70 APY |  1.60 APY |
| CDs | 0.75% to 2.15% APY | 0.75% to 2.15% APY, 12-month CD APY of 2.00% |
| Checking | N/A | 0.10%APY under $15,000;0.50%APY over $15,000 |
| Money Market | 1.20% APY | 0.75% APY |
| IRA CDs | 0.75% to 2.15% APY | N/A |
| IRA Money Market | 1.20% APY | N/A |
The customer service at Synchrony Bank is available from Monday to Friday from 7 a.m. to 12 a.m. ET and from Saturday to Sunday between 8 a.m. to 5 p.m. The Ally customer service team is available 24/7.
FAQs
How secure are online banks?
Online banks are FDIC secured, and this ensures that your money is safe from any risk. FDIC insurance protects you from losing money when the bank becomes insolvent. In the event of such, you will be refunded every single cent you have in your account up to a maximum of $250,000.
Do Synchrony and Ally Bank offer Opening Rewards and Bonuses?
Ally does not offer reward programs and opening bonuses. Synchrony customers are automatically enrolled in the Perks Account Rewards program, which rewards them with bonuses depending on how long they hold an account in that bank and their balances.
Can I get a loan from an online bank?
Online banks are not different from traditional ones since they all work based on universally acclaimed banking principles. They offer a wide variety of products and services, and you can get a loan from one.
The fact that they do not have brick and mortar branches should not make you assume that they do not offer loans. You might find that most of them provide more attractive loans compared to traditional banks.
Verdict
Synchrony and Ally bank are all top options in the online bank niche. They offer attractive rates that are hard to separate since the difference is not quite significant. However, Synchrony bank is more focused on savings and stands out as a perfect choice for those who want to save.
On the other hand, Ally has better customer service and stands out as a complete bank. It offers a checking account, and their customer service representatives are available round the clock. Their online platforms are also better to use, and their ATM network is far more extensive.
If you enjoyed this article and you want to research further alternatives, check out our Simple Bank Review and Chime Bank Review to see how they compare.