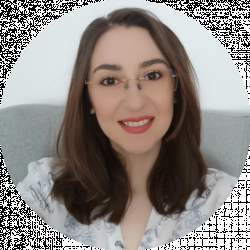 Latest posts by Alexandra Gavrilescu
(see all)
Stash and Betterment have something important in common: they are both popular and reliable robo-advisors that enable users to start investing their money wisely. These two cutting-edge digital brokers ease their clients into long-term investments without requiring them to go through many hours of research.
Stash and Betterment provide a wide range of portfolio options. Let's talk a look at some of their features, pros, and cons, and see which one would work better for you.
The Main Differences between Stash vs Betterment
Stash requires new users to complete a short questionnaire full of risk-related questions, whereas Betterment's account setting process doesn't have this necessary step;
Stash only offers 4 different types of accounts, whereas Betterment provides 8 different types.
Stash shows limited disclosures, whereas Betterment displays a more transparent investment methodology
Stash vs Betterment – Quick Facts
Stash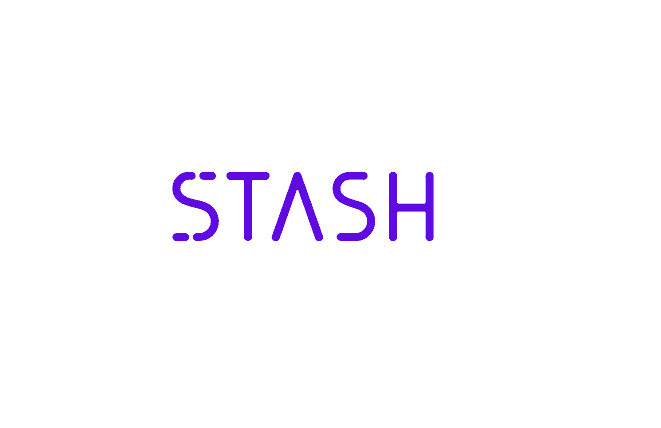 There's no account minimum required by this robo-advisor;
It works best for young investors and beginners who don't have a lot of experience in this field and need guidance when it comes to their financial planning;
The monthly fees vary depending on the client's account type: $1 (Beginner taxable account), $3 (Growth account), $9 (Stash+ account);
There's a Stock-back feature that offers a great path to equity ownership to those who're searching for creative ways in which they can save money.
Betterment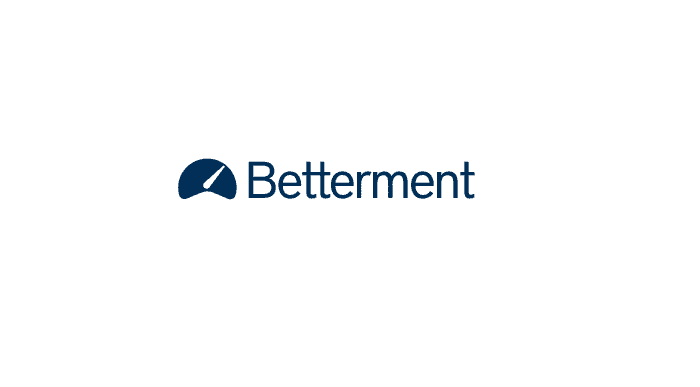 The account minimum is $0 which is an amazing perk, especially if you have limited assets;
Based on your chosen plan, you will be required to cover the following fee rates: 0.025% per year for the digital membership and 0.40% per year for the premium account;
This virtual broker provides services that suit individuals who want to gain access to a comprehensive financial planning platform that's also goal-oriented;
The external account consolidation feature helps investors who own multiple assets at different venues to benefit even more from the broker's services;
Younger investors will enjoy Betterment's financial planning tools and extensive coaching materials.
Stash vs Betterment – Goal Setting
In terms of goal setting, both these robo-advisors received pretty high scores from most users. However, Betterment performed a little bit better than Stash.
Stash
Stash comes with a slightly different approach regarding goal planning. The company has created the Stash Coach option which directs clients to a wide assortment of educational materials, including how-to articles. All these can be found in the provider's Learn section.
What's interesting and fun about this category is the fact that's developed as a game in which users gain points and overcome levels as soon as they manage to complete their given learning and investment challenges. The game tailors your learning plan as well as the investment tasks and your risk profile.
Betterment
Betterment guides you through a step-by-step goal-setting process that's very easy to follow. The platform enables you to monitor each objective separately. Then, you can continue to add new goals as many times as you want, and, finally, you'll be able to keep track of your progress.
If you have other external accounts, you can sync them up to Betterment and benefit from rich goal-planning experience. Every time you will fall behind one meeting one of your pre-established goals, the broker will recommend you increase your automated deposits.
Stash vs Betterment – Account Setup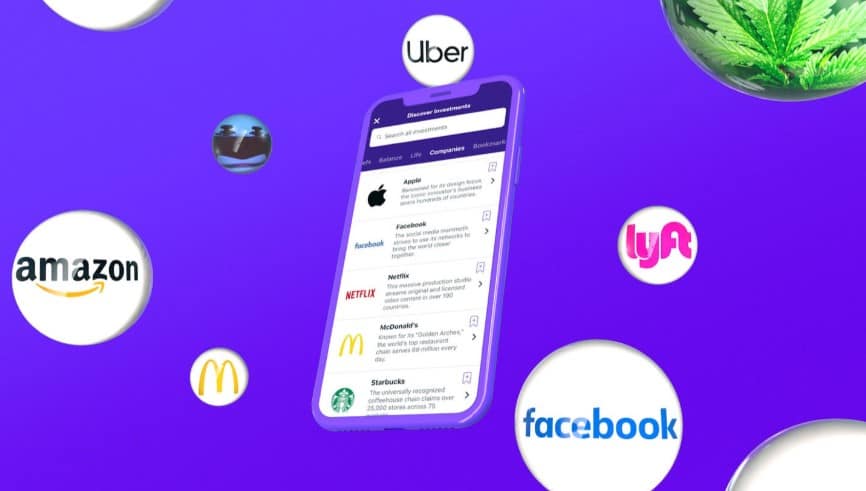 Stash
When the company's representatives created this platform, including the account setup process, they kept the beginner investors in mind. Once you open a new account, you will gain access to the provider's Coach App that guides you through the entire procedure.
You will be asked several questions through which the broker gathers your personal details together with your level of risk tolerance which can be moderate, conservative, or aggressive. Other details that you will be required to provide are your net worth, income data, and life status. All these elements will complete your profile.
Another step of the account creation is setting up a taxable investment account which will further allow you to generate a debit account. Before opening a new account, you can try some of Stash's broad tools to see how they work. The platform displays the investment offerings even before giving over your email.
Betterment
This provider prides itself on one of the simplest account setups on the market. Its process is even optimized to enable users to access the platform and create a new account from their smartphones or any other mobile device. New users must specify their annual income, age, and their investment goal.
In Betterment's case, you won't receive any questions regarding your risk tolerance. The broker gives users certain suggestions about different asset allocations along with their associated risks. You can adjust those elements by modifying the equity's percentage versus your portfolio's fixed income.
As a new client, you will also be encouraged to sync external accounts like brokerage holdings or bank accounts to your Betterment profile. All these linked together will offer you a full and comprehensive image of all your assets. Also, they enable you to transfer cash into the investment portfolio a lot easier.
Betterment has recently included a new feature that allows you to automatically deposit money into your account, cash that's sourced from other external accounts. This decision was based on multiple customer requests.
There are five available types of portfolios that you can choose from when you become a client. You can later switch strategies once a portfolio is funded. Betterment will notify you whether or not there are tax implications linked to a certain modification. With this broker, you can establish multiple goals and invest each one of those objectives in a different strategy.
Stash vs Betterment – Account Types and Services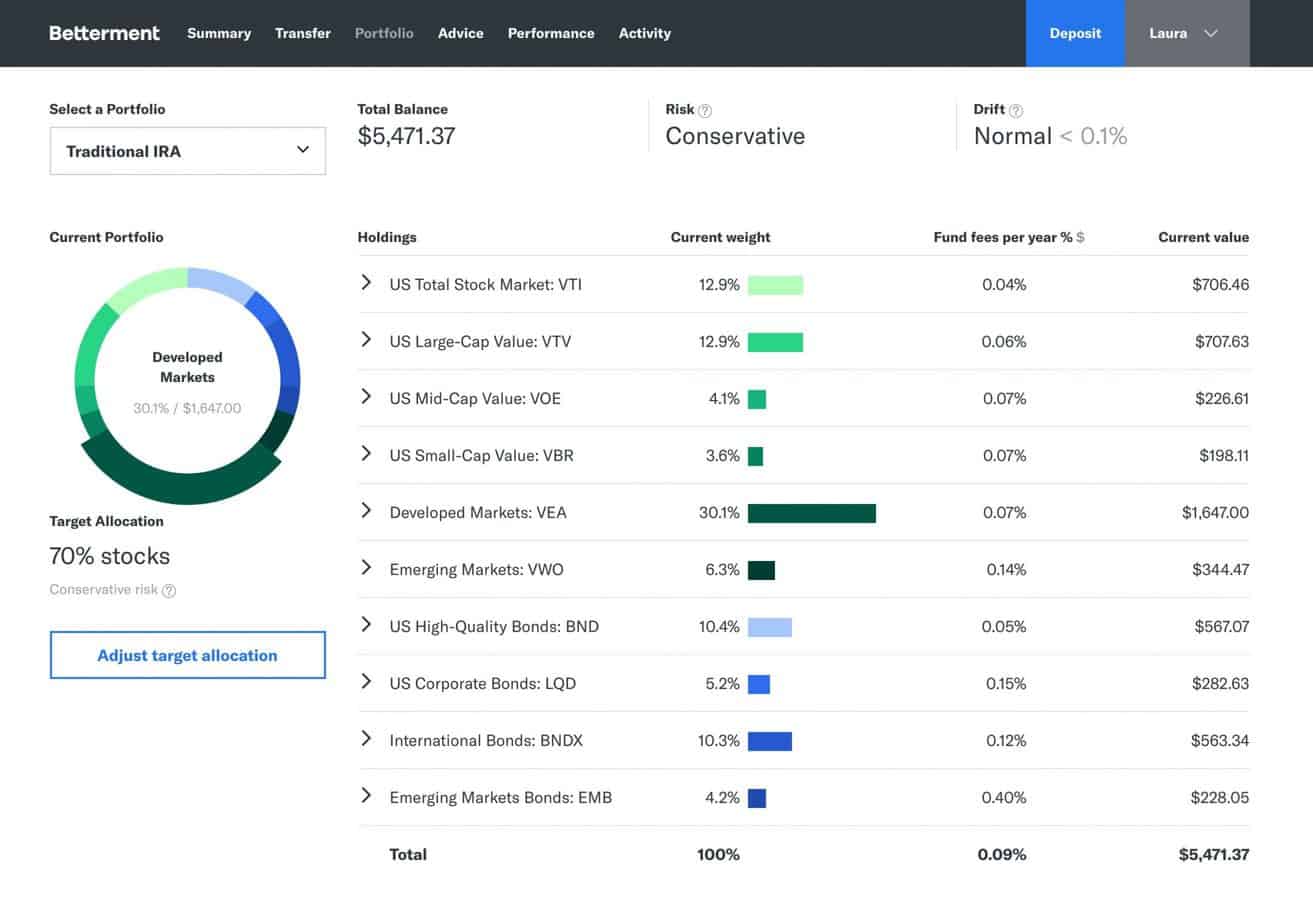 When it comes to account types, Betterment is definitely the winner if you think about its wider range of available proposals. At the same time, Stash offers two very interesting account options that Betterment lacks. Both companies have all the common account types that all brokers offer but only Betterment has a joint taxable plan.
Stash
Individual taxable accounts;
UTMA/UGMA custodial accounts;
Roth-IRA accounts;
Traditional IRA accounts.
Betterment
Individual taxable accounts;
Trust accounts;
Joint taxable accounts;
High-interest cash accounts;
SEP-IRAs;
Traditional IRAs;
Roth IRA accounts;
Inherited IRA accounts.
Stash Account Services
Banking services – plenty of perks such as no overdraft fees and free ATMs;
Debit account funding services – via free cash, direct deposits, or bank transfer.
You need to log in every time you want to make a deposit to your account. Once a withdrawal is solicited, you will receive the funds in a maximum time period of 5 business days. At this point, Stash doesn't provide any other banking services besides the debit card.
Betterment Account Services
Cash management offerings ;
A checking account that includes debit cards and reimburses on both international transaction and ATM fees;
Consolidation of external accounts.
The first thing that Betterment does is to encourage you to open up automatic deposits and link your accounts. All these can be done during the first account setup. You can even skip automatic deposits because the company sends reminders via email to all its new clients.
Stash vs Betterment – Features and Accessibility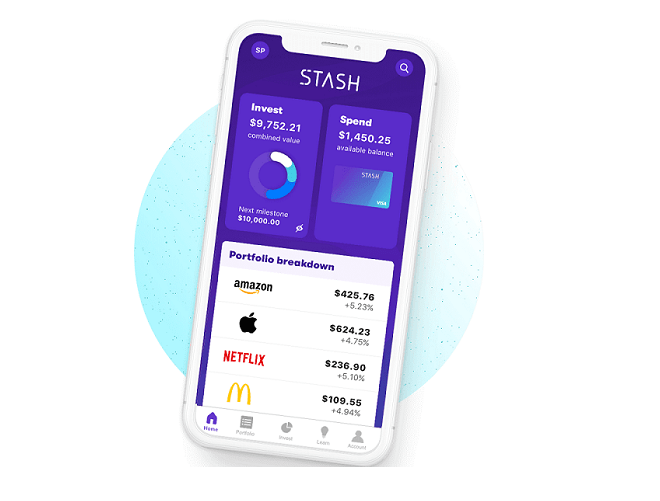 In terms of features, the important thing is what you need to use instead of what a digital broker provides. For instance, Betterment will analyze all your current investments as well as your external accounts for free and this represents a great and valuable feature that most users can benefit from.
At the same time, Stash offers the Stock-Back system that helps you to add fractional shares from your debit purchases to your portfolio. This is an excellent method to keep investing while you do your everyday shopping.
Stash
Stock-back – you will make purchases at retailing collaborators using your debit card which adds points that later transform into fractional shares;
Debit accounts – you can open this type of account through Stash's partner, Green Dot Bank. This allows you to use many ATMs without any fees;
Educational resources – as a client, you can access the broker's Learn section which contains dozens of useful articles about planning your retirement, logical investment, income, career, and others.
Betterment
Free financial planning tools – before becoming a client, you can benefit from receiving a comprehensive analysis of all your present investments for free, even before funding a new account;
Premium plan – if you choose this membership, you will be able to speak with one of the company's financial advisors for free, any time you want;
Goal and portfolio flexibility – this is a mature platform that offers coaching and many other interesting goal-planning resources; the account interface also supports massive portfolio flexibility.
Stash vs Betterment – Portfolio Contents
Stash
This broker's main investment suggestions are based on a couple of important principles:
Passive investing;
Diversification;
Equities as part of asset classes;
Hedge portfolios based on fixed-income assets;
Investment advice tailored to match each client's personal beliefs and emotional bias.
It is complicated to say whether or not this broker is implementing a robust strategy because their methodology isn't disclosed. They are only featuring limited broad-brush commentaries, presented in fine print.
What's interesting is the fact that they named their portfolios in a very creative way:
"All That Glitters" is their fund for precious metals;
"Water the World" is the fund for water resources; etc.
Betterment
Betterment wins the battle of portfolios because it provides five different options:
The Standard portfolio – it consists of both bond ETFs like Vanguard and iShares and globally-diversified stock;
Goldman Sachs Smart Beta – this portfolio tries to outperform the market;
Socially-responsible portfolios – browses through its holdings and chooses only those stocks that have high scores when it comes to their social impact and environmental effect;
The Flexible Portfolio – created with the same individual asset that's included in the standard portfolio. The difference is given by the fact that this time, the asset is approached from the user's perspective and preference;
All–Bond Portfolios – they are focused on income and they rely on BlackRock ETFs.
Stash vs Betterment – User Experience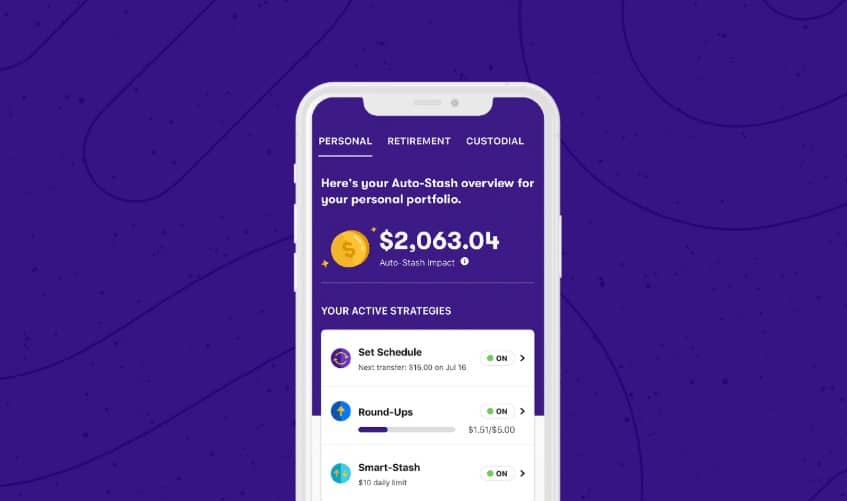 Stash
You will find several useful links on the website where the most important services, features, and legal requirements are disclosed and explained. Most of the features are designed to suit younger investors so, there are many references to social media. After all, over 80% of Stash's clients are inexperienced investors.
As a downside, the legal disclosure part is poorly-written and pretty dense which makes many prospective clients give up on reading them.
The platform is mobile-friendly and there is a dedicated app that works on both Android and iOS devices. The app has received plenty of good reviews. At first, this broker used to function only through a mobile platform, and later it developed into a more comprehensive web-based service.
Betterment
Betterment's platform is created in an intuitive manner that guides visitors through the account setup process as well as helping them create goals and keep track of their progress. The website is easy to follow. There's a FAQ section and every time you read one of their educational materials, the article will be included in your history of already-read things so that you won't have to go through it again.
The mobile experience is also a decent one and the website is mobile-friendly. However, you will need to scroll quite a lot to go to certain features. Both mobile and desktop functionalities are very similar, if not identical. You can establish goals and perform investments directly from your phone or tablet.
Stash vs Betterment – Pros and Cons
Stash Pros
The Stock-Back debit account is a valuable perk;
You will have access to a multitude of amazing educational resources;
Clients can use a wide range of investment tools and automatic savings features.
Stash Cons
The lack of tax-loss harvesting might be a downside;
There's no automatic rebalancing;
You won't earn interest in your debit account.
Betterment Pros
The account setup is easy to do;
Full transparency for all the portfolios before you even fund the account;
The possibility to link any other external account to your Betterment individual account;
Adding new goals every time you want and keeping track of your investment progress;
Easy to go from one portfolio to another or adjust the portfolio risk.
Betterment Cons
If you only want to use the planning feature, you will be constantly bugged by the company to create a new account;
If you want to discuss with a financial planner, you'll have to cover a high fee that ranges between $200 and $300;
The lack of margin lending, borrowing options, and secured loans is certainly a downside.
Stash vs Betterment – Commissions and Fees
Stash
The company used to apply a flat wrap fee of 0.25% per year for their advisory services. Since then, they have changed their policy:
$1 per month – Beginner taxable account;
$3 per month – Growth retirement account;
$9 per month – both of the services listed above plus two other accounts: UTMA and UGMA.
Betterment
There's a 0.25% management fee per year for digital customers. The premium plan comes with a higher annual fee of 0.40%. Those who have assets that exceed $2 million will receive a discounted fee of 0.15%:
$1.04 per month to handle a portfolio of $5,000;
$5.21 per month to manage a portfolio of $25,000;
$20.83 per month for a portfolio of $100,000.
Stash vs Betterment – Main Alternatives
Here are some of the best robo-advisor alternatives to both Stash and Betterment:
Wealthfront – this robo-advisor applies low fees and it suits inexperienced investors. Before creating an account and starting to invest, you will go through a quick questionnaire to find out your current financial situations as well as your most important financial objectives;
Vanguard – this broker provides stock trades without any fees. You will discuss with one of the company's knowledgeable advisors and you will gain access to world-class fund options;
M1 Finance – this automated-investing service comes with 0 commissions. It works great for those who don't want to play an active role and get completely involved in handling their portfolio management. You will have the chance to invest in a portfolio that's socially responsible.
FAQs About Stash vs Betterment
Which Broker Is Better between Stash and Betterment?
Both of them offer decent services but Betterment is much better in many aspects. It provides a wide range of available portfolios, it has a great customer service, and it applies lower fees.
Are Betterment and Stash Legitimate Investment Brokers?
Both these robo-advisors are totally legit. They are not scams. They earn profits from the fees they collect from their investors/clients.
How Safe Is Betterment?
This digital broker is very safe and it applies total transparency when it comes to managing your investments. All your assets will be under your ownership at all times. Betterment follows the rules of SIPC which protect all the company's accounts.
Summing It All Up
As you can probably see for yourself, Betterment outperforms Stash in many categories. Betterment offers great portfolio management, amazing goal planning services, and excellent customer support completed by a very competitive fee.
Although I would personally opt for Betterment, I also cannot dismiss Stash completely. With its Stock-Back share purchase via debit card, this broker has created a pretty innovative feature; one that's very appealing for younger investors.