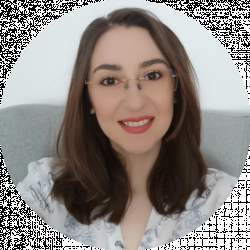 Latest posts by Alexandra Gavrilescu
(see all)
In today's digitalized society, most people use little items made of plastic to pay for the things they buy instead of using old-fashioned cash. Credit cards have made our lives more convenient. With them, it is easier to pay for products and services.
Most cards offer attractive perks, but there is a multitude of choices out there. Below, you will find the best Mastercard credit cards that you should consider. Take a look at them to see which one "fits" perfectly in your wallet.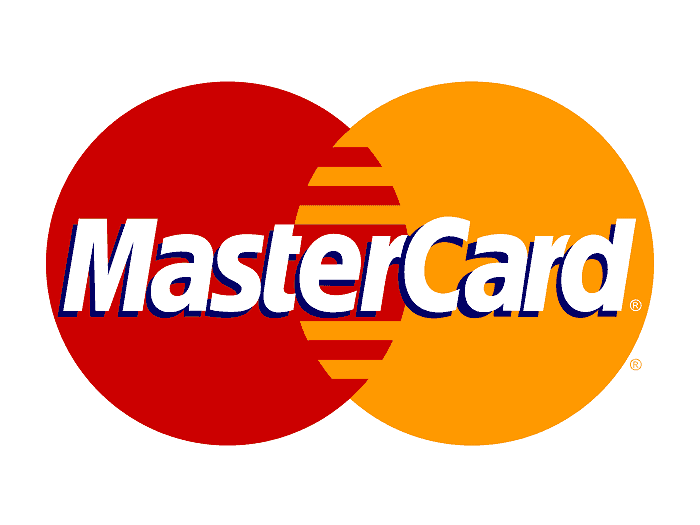 The Best Mastercard Credit Cards – Top 7 Choices
*The following items were listed in no particular order. I have chosen them based on their benefits and user popularity.
1. Double Cash Card from Citi®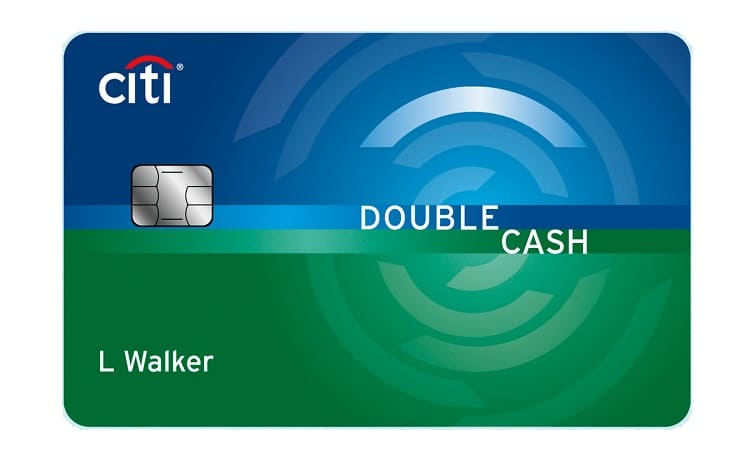 The Double Cash Card marketed by Citi® comes with a BT offer of 18 months. This is one of the most amazing rewards cards out there, mostly because it is very simple and straightforward.
There's no annual fee, and cardholders don't have to keep track of any bonus categories. You will just receive straight cashback. Users are able to purchase all kinds of items as they usually would while getting an excellent rewards rate for each purchase.
Features
The rewards rate of this card is 2%, and the foreign transaction fee is 3%;
The recommended credit score ranges between 690 which is considered a good one and 850 which is seen as excellent;
With it, you can gain cashback twice, and you can achieve that by paying the minimum due to their requested timeframe;
You won't earn cashback through balance transfers;
Citi offers Citi Flex Plans that come with a variable APR that ranges between 15.74% and 25.74%, depending on the cardholder's creditworthiness.
Pros
The Double Cash Card provides a pretty good cashback rate of 2% on all purchases;
Users receive 1% back for every dollar they spend;
The annual fee is 0%.
Cons
As a newcomer, you won't receive a sign-up bonus;
The card doesn't come with any bonus categories;
Other similar credit cards offer higher cashback rates;
The cashback redemption is a minimum of $25.
2. Cash Rewards Credit Card from Bank of America®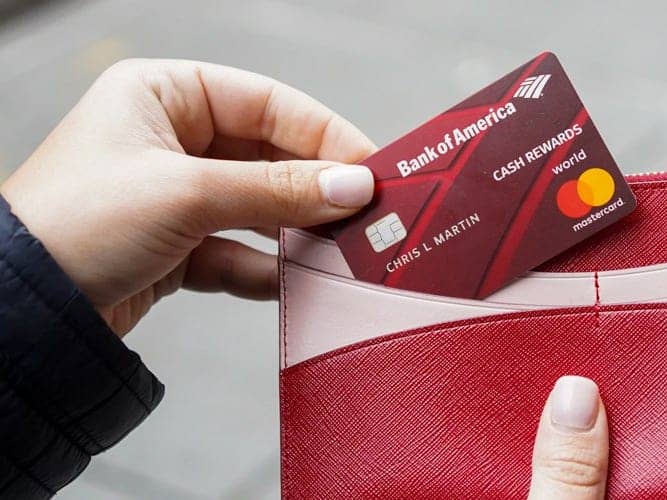 The Cash Rewards credit card is a very flexible choice due to its many advantages, among which I should mention its impressive cashback rate of 3%. Furthermore, those clients who meet all the requirements to qualify for the bank's Preferred Rewards program can benefit from even more valuable perks.
Features
Once you overcome the value of $1,000 in purchases and expenses within the three months since you've opened your account, you will receive a bonus of $200;
Users will get 3% cashback when they use the card to pay for their expenses in one or more of the following categories: online shopping, home improvement, gas, dining, drug stores, and travel;
In other categories such as wholesale clubs and grocery stores, the cashback rate is 2%;
The Preferred program offers its members a bonus of 25%-75%;
Pros
The annual fee is 0%;
The cashback reward is either 2% or 3%, depending on the type of purchase you make;
There's an excellent reward bonus for members of the Preferred Rewards program, on every purchase they make;
The rewards don't expire.
Cons
The card's reward structure is a tad complicated;
Its spending caps make this card suitable and appealing mostly for low spenders;
For those of you who like to spend more and who are also willing to cover an annual maintenance fee, there are plenty of other credit cards on the market that provides higher rewards.
3. QuicksilverOne® Credit Card from Capital One®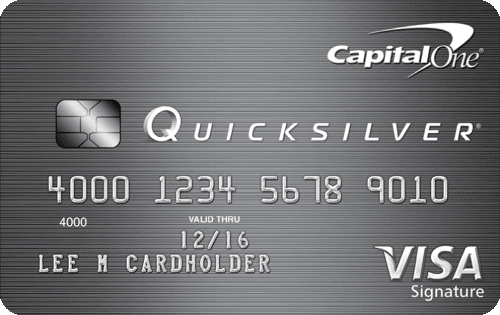 The QuicksilverOne® credit card was created as a cash rewards banking product, and it is most suitable for those of you who have an average credit score. It gives you the opportunity to earn bonuses. You can even get access to a higher line of credit, but only after you've made all your payments on time during the first five months since you got the card.
Features
The recommended credit score for this credit card is situated, on average, between 630 and 689;
There's an annual fee of $39 that cardholders must cover;
The average APR is 26.99% although this indicator is variable;
Every day, on every purchase, you can earn a cashback of 1.5%;
You don't need to sign up for rotating categories to earn cash rewards;
Cardholders can monitor and keep track of their credit profile by using the CreditWise app which is totally free;
If you lose your credit card or if it's stolen, the fraud liability is 0%;
You can earn unlimited cashback which will never expire;
The card comes with a dedicated mobile app.
Pros
This credit card motivates and disciplines cardholders to use this type of banking product responsibility which will further improve their future credit score;
The mobile app, called Capital One, works great and sends you customized alerts to help you manage your account;
The ongoing rewards rate is solid, and you don't have to keep track of the bonus categories;
The cashback is unlimited to all purchases, and it reaches a level of 1.5%.
Cons
You must pay a fee of $39 per year;
To compensate your expenses through rewards, you must use the credit card and achieve total yearly spending of $2,600;
Clients cannot increase their rewards earnings through bonus categories.
4. Citi Simplicity® Card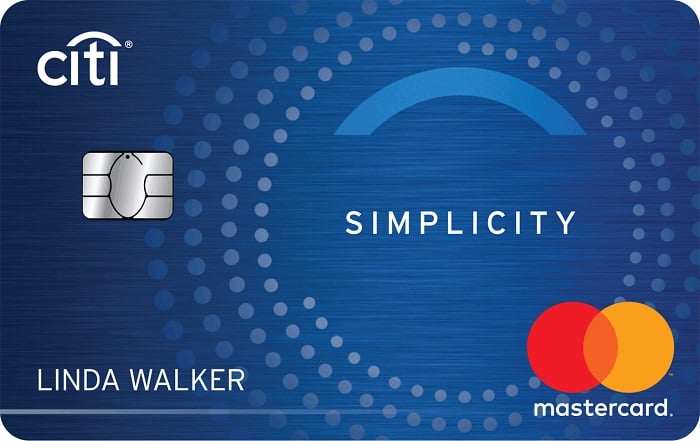 The bank has called the Simplicity credit card their "no late fees ever" product. On all balance transfers, clients will benefit from low APRs, and this advantage lasts for no less than 21 months since the account was opened. Users have rated this credit card with 4.6 out of a total of 5 stars.
The intro APR is 0% as long as you finish your transfers in 4 months. After that period, the APR becomes variable and ranges from %16.49 to %26.49. This is a great option for those people who want enough time to pay off their debt.
Features
There aren't any annual fees, penalty rates, or fees for being late on your payments;
The APR rate varies based on the client's creditworthiness;
The balance transfer fee is 5% or $5 of each transfer's value – the chosen option is based on whichever amount is greater;
Once the introductory period ends, cardholders receive the same amazing rate for all their balances;
The card's customer service works amazingly. All you have to do is call to their assigned phone number, which is available 24/7, and simply pronounce the word "representative."
Pros
Having and using this credit card is very convenient due to the fact that you can set up your preferential bill payment schedule whenever you want during every month (you will have, of course, to choose from their available due dates);
If you need additional time in order to be able to pay your debt, then this card is suitable for your needs;
The annual fee is $0;
The card's initial APR is 0% for purchases you make during the first year;
For balance transfers, the APR is 0% for a period of 21 months.
Cons
There's a balance transfer fee;
Clients don't have the possibility to transfer balances that come from another Citi account.
5. Business Advantage Travel Rewards Credit Card from Bank of America®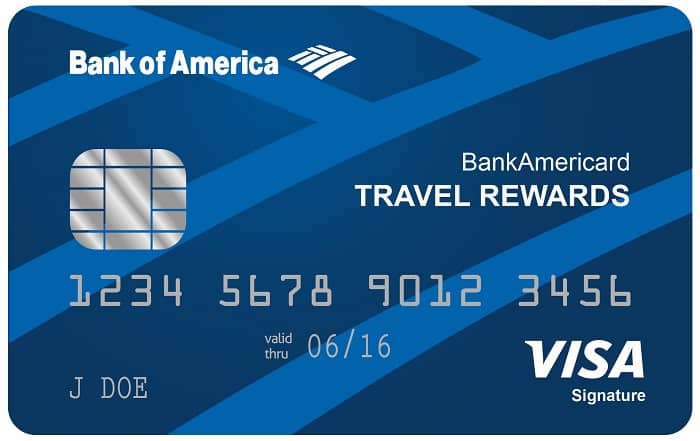 This business credit card from Bank of America works great for business owners, especially those entrepreneurs who travel a lot. The card comes with zero annual fees and significant ongoing rewards. Another thing that I liked about it is the fact that there's no fee for international transactions. The introductory APR is zero but only for nine consecutive billing cycles.
Features
Once clients reach a net value of minimum $1,000 in expenses within the first two months since they have opened the account, they will earn 25,000 bonus points;
For every spent dollar, you can gain unlimited 1.5 points, regardless of where and when you made the purchase. Also, these points will never expire;
When it comes to travel-related purchases such as accommodation, airline tickets, and car rentals, users gain three bonus points for every spent dollar;
Pros
Zero annual and transactional fees;
The introductory APR is 0% for the first nine billing cycles;
You receive redeem points without any commitments like blackout dates.
Cons
Other small business cards offer higher reward rates while also promoting a no-fee service;
Similar credit cards provide bigger sign-up bonuses, but most of them also have annual fees.
6. Edu Mastercard for Students from Deserve®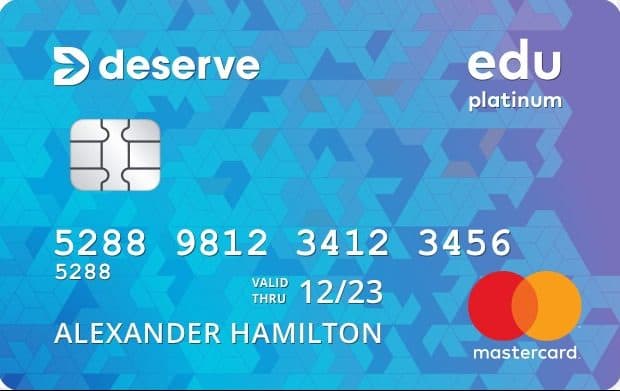 The Edu Mastercard credit card is a great choice for students and youngsters who don't qualify for a standard credit card because they don't have a U.S. credit history or a Social Security number. Besides the Edu card, Deserve also created two alternatives that are suitable for working professionals. I'm talking about the Deserve Classic and the Deserve Pro credit cards.
Features
The recommended credit score starts at 630 which is an average rate and goes up to 850 which is seen as an excellent level;
If you're an international student that studies in the United States, you don't need to have a social security number to apply for this card;
The bank requires students to go through an enrollment verification process;
Cardholders receive reimbursements for all their subscription fees through the Amazon Prime Student program;
The cashback rate is 1% on all purchases;
There aren't any foreign transaction fees;
You don't require a security deposit;
The limit of the credit goes up to $5,000;
With this card, students can build credit history;
You can use the card all over the globe, in all the countries that accept Mastercard transactions;
The package includes complimentary cellphone insurance.
Pros
Students who own this card can easily gain financial independence by building credit history;
Even international students without an SSN can qualify;
You will receive a cashback in the amount of 1% on all purchases;
Every time you recommend one of your friends and he or she qualifies to receive this card, you will earn a statement credit of $30.
Cons
You can be redeemed with rewards only for statement credit;
You have to reach a level of $2,500 in spending in order to be redeemed;
There are other similar credit cards out there that provide better rewards.
7. SavorOne® Credit Card from Capital One®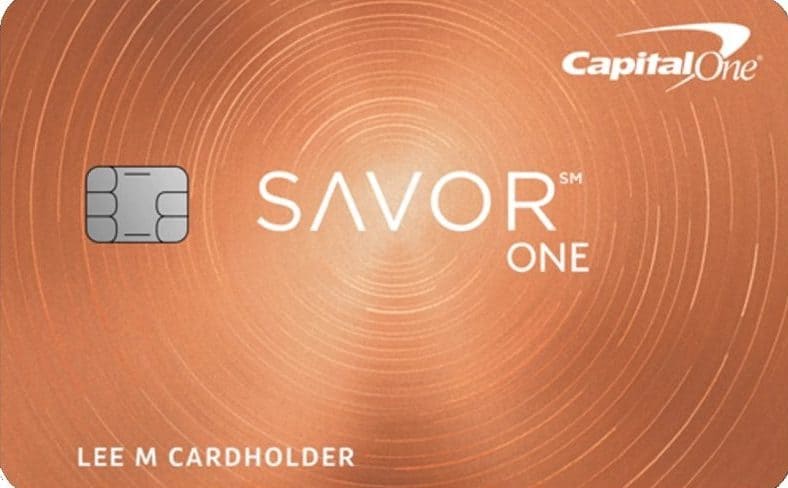 The SavorOne cash rewards card will definitely be the perfect fit for you if you like to go out a lot. This credit card was designed for entertainment and dining expenses. There's no annual fee.
Features
The introductory APR is 0%, but after 15 months, it will range between 15.74% and 25.74%, depending on the cardholder's creditworthiness;
Once you spend $500 in the first three months since you've opened the account, you will receive a cash bonus of $150, but that's only a one-time reward;
The cashback rate is 3% on both dining and entertainment-related purchases. The other cashback alternatives of 2% and 1% are given for grocery spending and all other purchases;
You don't need any rotating categories to receive cash rewards. Moreover, cashback will never expire.
Pros
There aren't any annual or international transaction fees;
The cashback level is pretty solid;
This is a low-risk credit card made for those who love to have fun and go out a lot.
Cons
Other credit cards offer better rates when it comes to grocery expenses;
Besides the great cash back, you receive on entertainment purchases, for all the other types of expenses, the cashback isn't that great.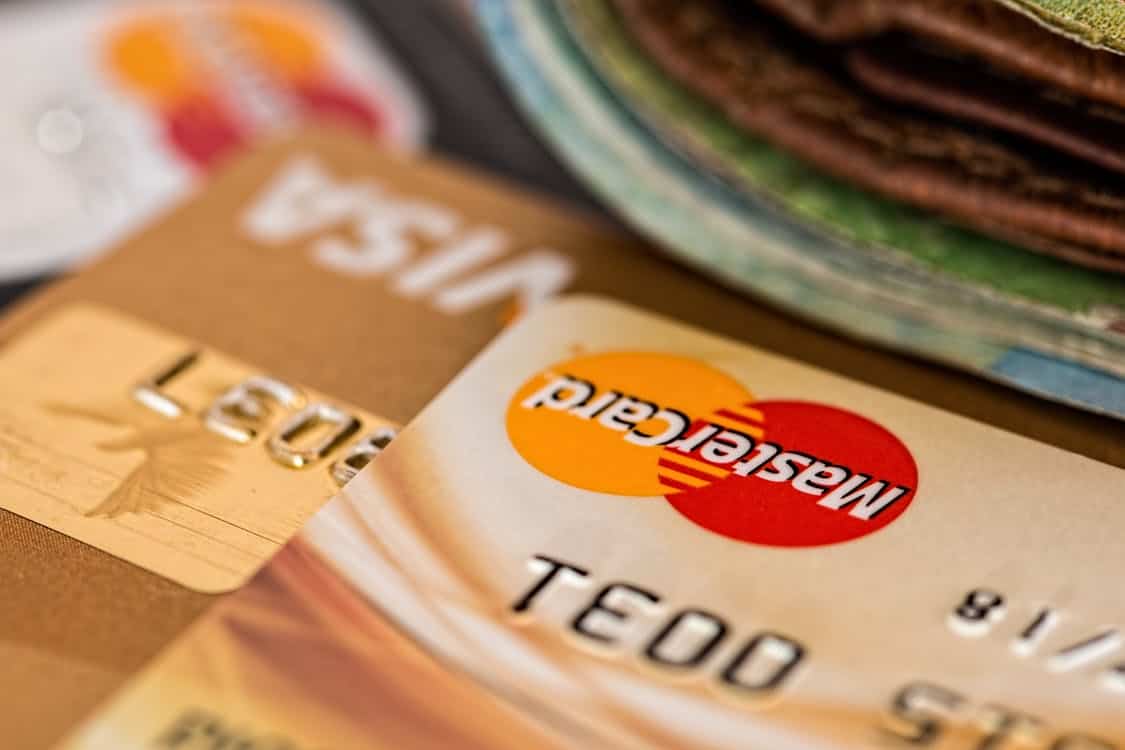 FAQ Section
Which Option Is Better Between Mastercard and Visa?
Between you and me, both of them are pretty good. I couldn't really find any real differences between these two alternatives because both of them are accepted in more than 200 countries all over the globe. In fact, it's hard to find a place that accepts one option but rejects the other. Still, none of them actually issue credit cards. They do that through collaborations with card issuers.
What Are the Credit Cards that Use Mastercard?
Mastercard collaborates with millions of international merchants who accept a credit card that features the Mastercard's logo. Besides Visa, American Express, and Discover, Mastercard is one of the most popular and trustworthy card networks in the world. All the credit cards described in today's article are banking products that use Mastercard.
Which Credit Cards Are the Most Premium Ones?
The most exclusive credit cards are the following ones:
•Gold Card ™ from Mastercard® – this card is actually covered in a layer of real gold. It comes with a lot of benefits but also a steep annual fee. In terms of design, this card is definitely the most expensive one;
•Amex Platinum Card® – provides excellent travel perks and Uber rides benefits. It is a great offer for those who like to travel luxuriously;
•Amex Centurion ® Credit Card – this card marketed by American Express provides its cardholders with plenty of advantages and luxurious perks. It comes with no credit limit.
The Best Mastercard Credit Cards – Drawing to a Close
Based on your social and professional status, your needs and preferences, and, of course, the amount of money you're willing to spend on fees and expenses, each credit card choice listed above can be the one that suits you best. Think about your lifestyle and your spending habits before making a decision.
Recommended Reads: