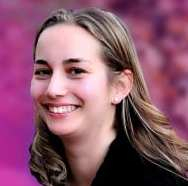 Latest posts by Julie Thompson
(see all)
If you are planning on opening a new brokerage account, you might be interested in two of the top investment brokerages Charles Schwab and Vanguard. Both financial institutions were established in the 70s and continue to draw a crowd of investors. Charles Schwab has over $3 trillion in assets under management (expected $5 trillion after TD Ameritrade acquisition) while Vanguard as over $4 trillion.
More importantly than the popular vote is the amount of money you will shell out in fees. You will also want a brokerage that has decent customer service in case you have questions or need help with your account. Both firms excel in these areas, but if you are a frequent trader, Charles Schwab is more investor-friendly than its counterpart.
However, if you find yourself drawn to Vanguard funds, consider creating an account with Vanguard. Their in-house offerings have the lowest fees, you will be supporting client-owned funds, and will benefit the most from investing with them long-term.
Is Charles Schwab or Vanguard better for your current financial situation? Check out our in-depth review that compares and contrasts the two established brokerages.
The Main Differences Between Charles Schwab vs Vanguard
The main differences between Charles Schwab vs /*+Vanguard are:
Charles Schwab offers futures trading, whereas Vanguard does not
Charles Schwab has physical locations (300+ branches), whereas Vanguard does not have physical locations
Charles Schwab does not have a fee for managed portfolios, whereas Vanguard has a 0.30% of all assets under management
Charles Schwab has no minimum investment, whereas Vanguard has a one share minimum and a $1,000-$3,000 investment for most mutual funds
Charles Schwab has outside owners, Vanguard does not.
Charles Schwab does not have an in-house branded mutual funds, whereas Vanguard does.
What is Charles Schwab?
Charles Schwab is an all-in-one brokerage that continues to improve its offerings. It is accessible for beginner investors while providing extensive research for advanced traders.
The low fees, $0 commission trades, and excellent customer support (24/7 phone and online chat) give Charles Schwab top marks. Plus, with over 300 branches nationwide, you can easily take advantage of in-person service.
Brief History
Charles Schwab was founded by Charles R. Schwab in 1971. It is based in San Francisco, California. Over the last 40+ years, Charles Schwab has continued to evolve and be an industry leader in the banking and investment sectors.
In 2013, Schwab introduced Schwab ETF OncSource™ platform offering commission-free ETF trades. In 2019, Schwab reduced its $4.95 U.S. stock, ETF, and options trade commissions to $0.
Worth Noting: Charles Schwab is in the process of acquiring TD Ameritrade's online brokerage. The deal is projected to close in late 2020, with a merger of platforms and services within three years.
StreetSmart Edge
Once you have mastered the Schwab.com web trader, Schwab provides you with a powerful upgrade option. The advanced platform offers a customizable interface to optimize your personal trading needs. You can add news feeds, charting, and screeners all on one screen.
Schwab skill on Amazon Alexa
The Schwab skill is an integration with Amazon's Alexa. Request live information with simple voice commands such as stock quotes, market updates, and more. Skills continue to evolve, so don't be surprised if you find yourself voice trading soon.
What is Vanguard?
Often seen as a brokerage known for its in-house mutual funds and ETFs by the same name, Vanguard is a widely trusted American brokerage. The platform is best for long-term investors that have milestone goals, such as retirement or college savings.
Vanguard can help you with Roth IRAs and traditional IRAs. Short term investing while doable is not recommended with Vanguard. You are better to establish funds and take advantage of their low fees for quarterly rebalancing.
While most mutual funds require a $3,000 investment to start, there are competitive $1,000 minimum funds in the catalog as well. Vanguard is recommended for casual traders who prefer to only trade when a better option is available. Active traders will want to look elsewhere, especially if you are used to a multi-tab dashboard that combines research, news, and demos.
Brief History
Founded by John C. Bogle in 1975, Vanguard has stayed true to its roots. Vanguard chose a 19th-century ship logo icon with the meaning "in the forefront".
The brokerage continues to increase its user base by appealing to those who favor client-owned funds. Since there are no outside owners, Vanguard can price and maintain its funds keeping fees low.
Vanguard Personal Advisory Service
If you are interested in connecting with a financial expert to help you set up your portfolio, you can use the Vanguard Personal Advisory Service.
Although this service is not free, it will only cost you 0.30% of assets under management annually. This is a low fee compared to similar brokerages.
The advisory service includes an initial consultation to go over your goals and set up a plan. Once a plan is in place, your advisor with review the portfolio quarterly and rebalance on an as-needed basis. Advisors are also available by phone, video chat, or email if you have any questions between quarterly portfolio rebalancing.
Vanguard Portfolio Watch
Vanguard Portfolio Watch is a useful tool that combines all of your holdings (Vanguard and others). By seeing all of your investments in one place, you can get a clear picture of which assets are performing well and which ones could use a rebalancing.
Once you add all of your holdings, Vanguard Portfolio Watch will automatically organize your funds by different factors (i.e. small companies to large companies). Once you view your complete portfolio Vanguard will prompt you with suggestions and how to better diversify your portfolio to get the maximum return.
This is a great option if you prefer to DIY your portfolio and cut advisory costs.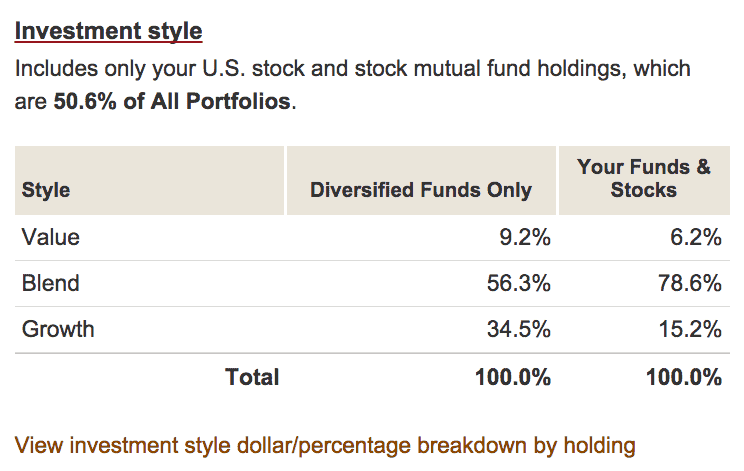 Shared Features
$0 commission stocks, ETFs
Excellent customer service
Advanced security measures
Established financial institutions in the 70s
Banking options
Portfolio management services
Banking
Charles Schwab

High yield investor checking (links to investment account)
Savings
Home loans
Bank pledged asset line (flexible line of credit)
Vanguard

Cash management account ($500,000 in Vanguard ETF's and mutual funds to qualify)
Fees for checks and debit card (for investors with less than $1,000,000 in Vanguard assets)
Security
Charles Schwab
Identity is always verified before sensitive information is discussed whether online, on the phone, or in-person
Employees who handle personal information are trained in privacy and security
Encryption, monitoring, and automated alerts for all accounts
Voice ID (optional)
Two-step verification (optional)
Vanguard
Notification by email and physical letter for every transaction
Extended Validation SSL
Advanced log-in, security questions, etc.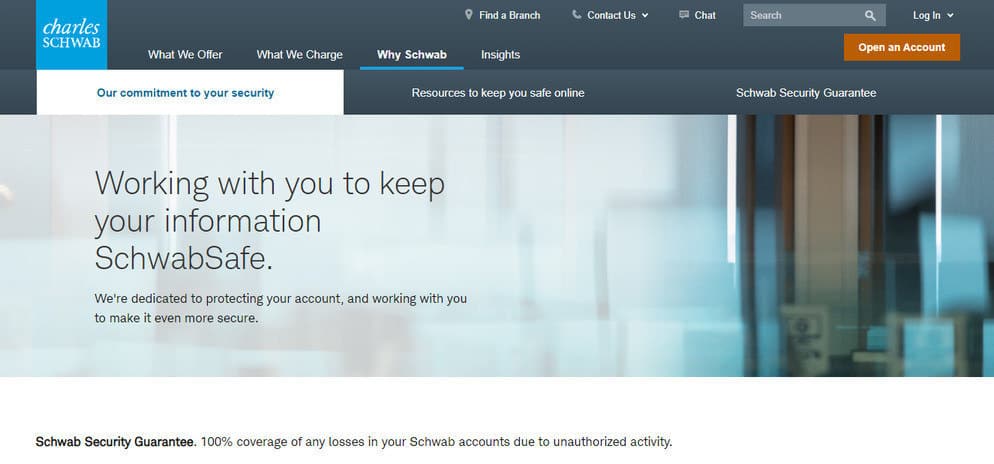 What are the Fees?
Charles Schwab
$0 minimum investment
Commission-free stock, options, and ETF trades
Standard options per contract fee, $0.65
Futures per contract, $1.50
$25 charge for broker-assisted trades
$50 fee for transferring to another brokerage ($25 partial)
Vanguard
$0 trading commissions on stocks, ETFs, and thousands of no-transaction-fee mutual funds in your Vanguard Brokerage Account
$20 annual fee applies to each of your brokerage and mutual-fund-only accounts
An annual fee is 0.30% of assets under management
Minimum investment of $3,000 for most Vanguard mutual funds. However, you can invest in any Vanguard Target Retirement Fund or Vanguard STAR® Fund with as little as $1,000.
Minimum investment of one share for investment products including ETFs, stocks, bonds, and CDs.
Standard options per contract fee, $1.00
Pros and Cons
Charles Schwab
Pros
24/7 customer service, 365 days per year
Free portfolio management for accounts of $5,000+
Banking services that link to your investment accounts
No minimum to invest
No account maintenance fee
StreetSmart Edge and Trade Source trading platforms
One mobile app for banking and investing
No fee for managed Robo-portfolios, Intelligent Portfolios
Physical locations
Over 4,000 no-transaction-fee mutual funds
Futures available
Advanced screeners for ETF, Morningstar ratings for mutual funds (comparable research brokerages include Merrill Edge and Fidelity)
Cons
Transaction-fee funds have a hefty fee, as much as $49.95
High margin rates
No Forex
No demo account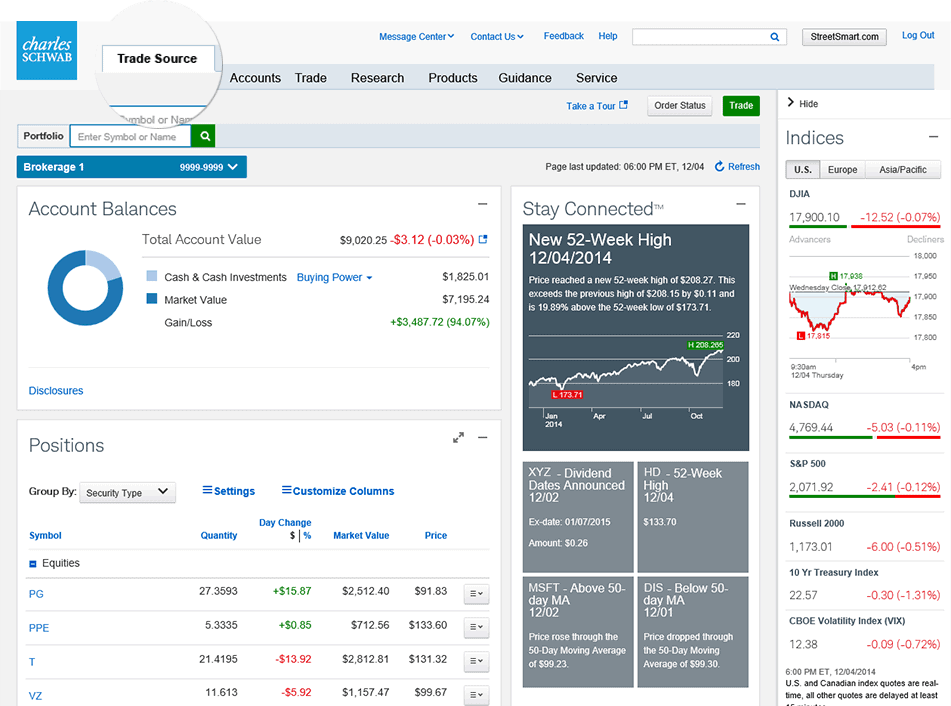 Vanguard
Pros
No outside owners so the fees are lower
Lower asset management fees than competitors in the long term
Large in-house mutual fund selection
Team of investment professionals that monitor your account with a $500,000+ investment
Excellent customer service
Cons
The platform could use an update
US Market only
Commission penalties for frequent traders
No account bonus
FAQ
Does Charles Schwab offer Vanguard funds?
Yes. You can buy Vanguard funds with a Charles Schwab account, or any third-party brokerage that offers a Vanguard option. You can also buy Vanguard funds directly from Vanguard which is the easiest option.
Does Schwab have hidden fees?
While Schwab offers free trades, if you go through a live agent to complete trades you will pay an additional $25 fee. Charles Schwab also has the following fees: standard options per contract fee, $0.65, futures per contract, $1.50, and $50 fee for transferring to another brokerage ($25 partial).
How much money do I need to open a Charles Schwab account?
There is no minimum to open a Charles Schwab investment account.
Alternatives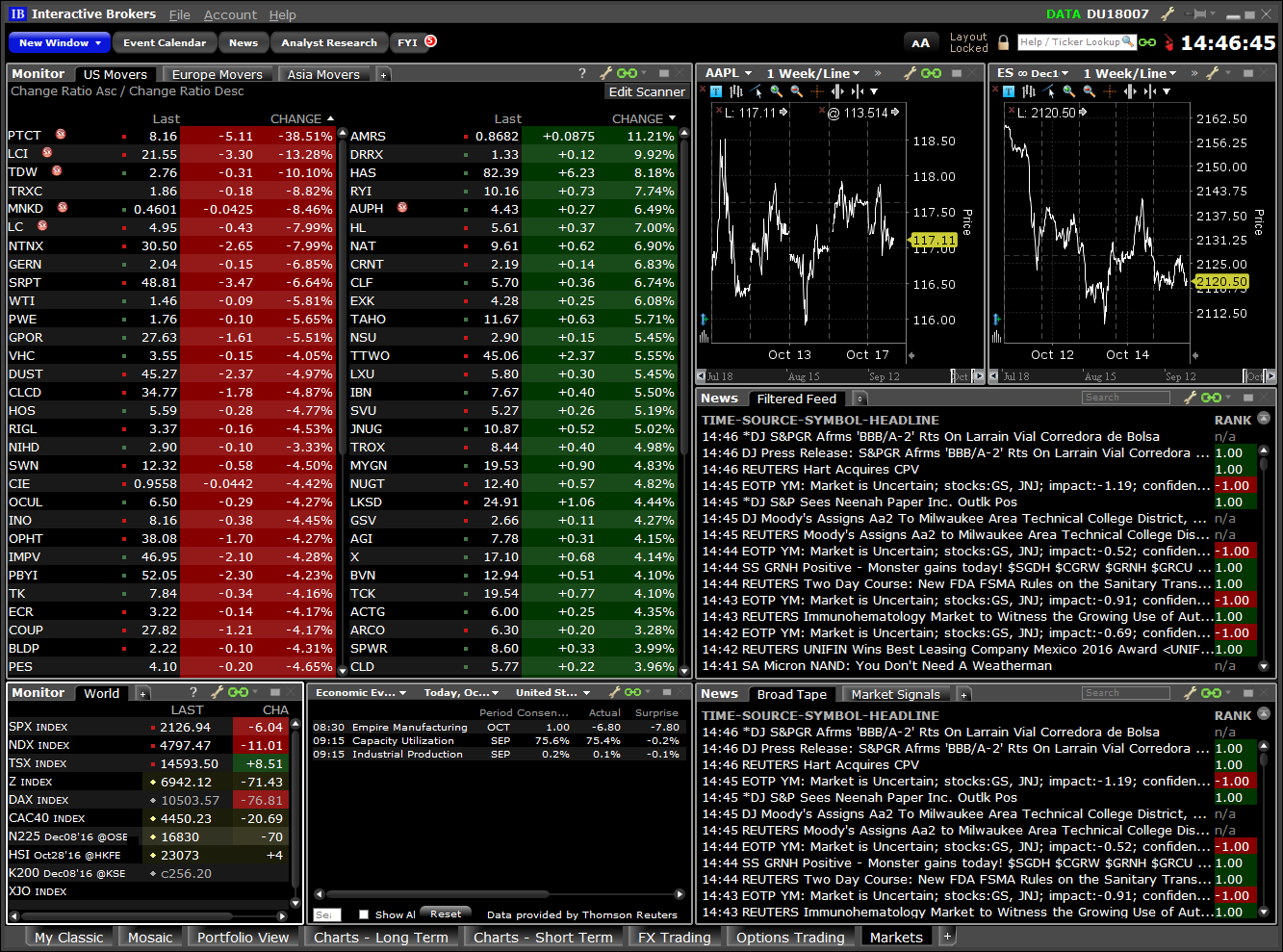 Fidelity
Fidelity has been around for over 70 years. It has recently revised its pricing model to appeal to younger generations and compete with discount fintech. They also offer 24/7 customer support, brick and mortar branches, and in-person seminars and webinars, great for investors who want to improve their trades by learning from the pros.
Check out our Vanguard vs Fidelity Comparison.
Pros:
Commission-free stocks, options, and ETFs
CDs, corporate bonds, and treasury bonds
Bill payment
Cons:
High broker-assist fees
Higher margin rates than competitors like Interactive Brokers
$4.95 per trade fee
Interactive Brokers
Advanced traders love Interactive Brokers for its strong trading platform and low fees. Plus, you can find penny stocks and even precious metal trading options. IBKR Lite was introduced in 2019 for beginner investors. The platform offers unlimited free stock and ETF trades (on U.S. exchanges).
Pros:
Unique investment opportunities like forex, futures, penny stocks, precious metals, and more
Demo account available
Low margin rates
Cons:
Expensive for less active traders
IBKR Pro users are subject to inactivity fees
$10,000 for most investors to start
Chase You Invest
Created in 2018 by J.P. Morgan, Chase You Invest, offers commission-free mutual funds, stock, and ETF options. While research tools are limited, investing with Chase can be beneficial if you are already one of their banking or credit customers.
Pros:
Low trading fees
Banking options
New account bonuses
Cons:
Only available in the US
Lack of fund diversity
Managed portfolio option
More Benefits with Charles Schwab
With the projected acquisition of TD Ameritrade, Charles Schwab could continue to shine in a saturated market. Especially if Charles Schwab can adopt TD's popular Thinkorswim demo platform that includes heat maps and backtesting. This powerhouse platform is currently free to all of its investors and not just top-tier active traders. Add Thinkorwswim to Charles Schwab's around the clock customer service, low fees, and banking options, and you will be hardpressed to sign up for a more comprehensive brokerage.
Vanguard continues to grow due to its low-cost client-owned funds and competitive tools. If you value ease of use and a low advisory fee, Vanguard will not let you down. However, Vanguard isn't the only choice in a sea of evolving competitors, Charles Schwab being one of them.
If you are already a Vanguard customer, there is currently no need to change. However, if you are looking for a new brokerage, Charles Schwab, Fidelity, Interactive Brokers, and Chase You Invest are all worth a genuine look. With so many options boasting similar fees, you may just gravitate toward one platform more than the other.
We also recommend making a shortlist of qualities you would like in a brokerage. Features such as 24/7 customer service, physical branches, human advisors, low fees, and even integrated banking services are all possible in today's competitive brokerage market.
Comment below and tell us about your favorite brokerage.
Recommended Reads
Betterment vs Personal Capital: Betterment vs Personal Capital are Robo-advisors that analyze your investments. Check our comparison and see which is the best choice for your financial goals.
How To Invest 200k Dollars: Read our guide on how to invest 200k and make an informed decision by better understanding your options if you wish to succeed.