Latest posts by Anthony Grant
(see all)
BiltWealth takes a look at Capital One's card offering that turns a night out into hefty rewards; The Savor Rewards Credit Card is packed with powerful prizes.
The Snapshot
Earn an unlimited 4% back on dining and entertainment and 2% back at grocery stores.
Earn 1% back everywhere else you use the card.
Offer for new cardmembers: Earn a $300 bonus when you spend $3000 within the first 90 days of opening — a 10% return on every dollar.
Introductory $0 Annual Fee, $95 Annual Fee every year after.
APR – 16.74% – 25.74% on purchases and balance transfers.
$39 Late Payment Fee
Rewards do not expire, with no minimum to cash out.
Special promotion: Through May 2020, earn 8% cash-back on event tickets purchased through Vivid Seats.
Membership to Postmates Unlimited through December 2019 when paid with Savor Rewards.
Terms Apply.
Pros
Lucrative rewards program with large percentages across three categories. Includes a base 1% on spending outside of Dining/Entertainment/Gas
The first year carries $0 Annual Fee
One time $300 cash bonus available
Cons
Carries $95 Annual Fee after the introductory year
A relatively specific niche, not ideal for general spending
Review
The Savor Rewards Credit Card by Capital One presents a premium option for dining, entertainment, and more. It is loaded with some pretty powerful features that we will unpack as we examine this card.
True to its namesake, this card comes equipped with unlimited 4% cash-back on dining and entertainment. To add additional value, this card also offers 2% back at grocery stores and 1% back on all other purchases.
For a niche credit card, it offers incredible value. To further incent consumers Capital One is offering a one-time $300 cash bonus when spending $3000 within 90 days of account opening.
Such value does come at a cost: Savor Rewards carries a $95 Annual Fee to have access. As a bonus to new cardmembers Capital One will waive this fee for the first year you own the card.
Upfront, Savor has some pretty powerful rewards, albeit a steep annual fee. There is a lot to break down, so let's have a look at this card.
Strengths
Rich Reward Offering
Let's start with the obvious. This card delivers.
When you use Savor Rewards, you earn 4% cash-back on dining, 4% back on entertainment, 2% back on groceries, and 1% everywhere else you choose to use the card. There is no getting around it; this is a haul. The rewards are unlimited, and they do not expire so long as your account remains open.
What counts? Dining rewards apply to restaurants, cafes, lounges, fast food; you name it.
Entertainment opens a wide array of options to earn 4% back from tickets to movies and sporting events, to aquariums, bowling alleys, zoos, and amusement parks. This card has a lot to offer individuals as well as families who have frequent outings.
Savor adds value as a household card offering 2% back on your grocery bill. Caution: grocery cashback does not apply to big-box superstores like Target and Walmart. Be sure to assess the stores you frequent in your city to make sure you can earn your 2%.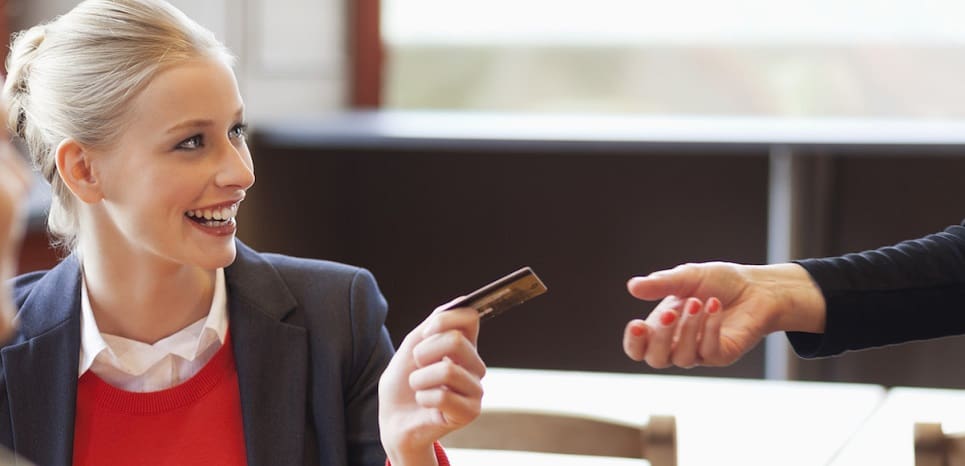 Bonus Offering
4% is excellent. 10% is better.
 As is customary with most luxury cards, the Savor Rewards card features a special offer for new cardmembers. You can earn a one-time bonus of $300 once you spend $3,000 within 90 days of account opening. For those keeping scores, that takes care of (3) years of annual fees (Which, as you will see, turns into four years of use)
It's a great idea to take full advantage of this bonus, a whopping 10%. Stowaway the savings for your annual fee, or simply jumpstart your rewards account.
Annual Fee Relief
We mentioned above that you get four years of use for three annual fees. Capital One waives the annual fee for the first year of use before converting to the $95 cost.
Your cost to own the card is $285 for the first four years. Combining the introductory $0 Annual Fee with the $300 bonus means you have full access to this card and all its rewards absolutely free (and then some!)
Additional Partnerships
In addition to cashback rewards, Capital One has teamed up with a few industry leaders to incent customers.
Through May 2020 cardholders get a respectable 8% back on all tickets purchased through Vivid Seats. Vivid Seats is a service that offers tickets to a wide range of events such as sporting events, concerts, festivals, and musicals. If you frequent these types of major events, you can earn back a lot of cash.
Of course, dining is covered as well through a partnership with Postmates. Through December 2019 Capital One covers a monthly subscription to Postmates Unlimited. Some benefits by upgrading to Postmates Unlimited include :
Free delivery on all orders over $15
Exclusive offers from Postmates
No added fees for small carts or peak hours
Capital One pays for this service by applying for a monthly credit against your bill for membership fees. If you regularly use Postmates, or currently don't but wish to try it out, this can be a great deal. You still earn 4% on every Postmates purchase on top of your access to Postmates Unlimited.

Where It Falls Short
While this is a powerful card, no card fits into every budget. Here are a few things to consider before applying for the card.
Annual Fee
There is really no way around it, and annual fees cut into your budget. A flat charge simply to have access? You gotta do the math. Does your expected reward outweigh your annual fee?
$95 is on the high side for a cash-back rewards card. Before applying, ensure that your expected reward meets your goals after deducting the fee. Fortunately, with three different reward structures, it may be easier to hit your goal.
To offset the annual fee, you will need to spend:
| | | |
| --- | --- | --- |
| Rewards | Annually | Monthly |
| 4% Dining & Entertainment | $2,375 | $198 |
| 2% Grocery Stores | $4,750 | $396 |
| 1% Everything Else | $9,500 | $792 |
It can be a tall task, but if your budget allocates for spending well beyond these amounts, you begin to open up a lucrative reward rate. Unless of course, you take advantage of their bonus offering!
If you're looking for a similar experience with no annual fee, consider Savor Rewards' sister card SavorOne Rewards.
Category Specific
The Savor Rewards Credit card is a niche card at its core. While it does carry a flexible 1% back on standard purchases to truly unlock the power of the card, you will need to spend on dining or entertainment.
Rotating category cards like the Chase Freedom or Discover It Cash Back, offer a range of spending options to earn 5% that change quarterly. The Savor Card rewards remain the same indefinitely. You will need to be comfortable with your spending on dining and entertainment right now as well as five years from now to truly make it worth your while.
Since the default reward rate is lower, you may need another card in your wallet that can provide better rewards for everyday spending.
Take a look around BiltWealth to see which alternatives may suit your lifestyle.
No Introductory APR Incentive
Savor Rewards comes around the middle of the pack with a variable APR range of 16.74% – 25.74%. Not poor, not exceptional either.
What is missing with this card is an introductory APR incentive (often 0%) for a limited period of time after opening. If you strongly value lower interest, this could be a hindrance. We strongly encourage disciplined spending and paying off in full monthly.
Interest will chip away at hard-earned rewards; there is even more at stake when considering an annual fee. When paid off in full, you will never be affected by interest rates.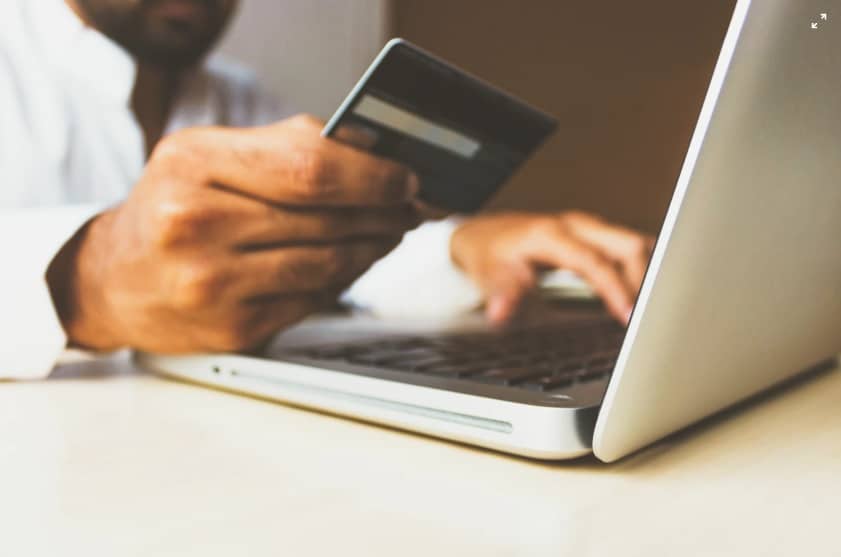 Additional Features
No Foreign Transaction Fees
Between dynamic cash exchange rates and planning, traveling overseas for vacation or business can be a tricky affair. Using credit abroad simplifies a lot of this planning for you, so it's valuable to have a credit option in your back pocket.
The Savor Card gives some relief when traveling abroad with no foreign transaction fees to make traveling more cost-efficient. If you travel for business, or even just vacation frequently, a percentage on top of your expenses can really add up.
Savor is backed by Mastercard, so you'll find that your card will be a widely accepted credit card. Just remember to bring cash as a back-up in case you run into a pinch. There's a lot to like about carrying Savor outside of the U.S (Just remember to let Capital One know you're overseas!)
Eno By Capital One
When you carry Capital One credit, you have access to Eno; an AI virtual assistant designed to provide insights into your account and provide some neat features.
Eno can provide real-time updates straight to your smartphone through the Capital One app, your browser, inbox, via text message, and even your smartwatch. The updates can be customized to track spending, receive fraud alerts, and monitor charges live.
You can also text Eno for account information when you need a quick update.
Eno has a pretty fantastic feature when shopping online, one that we are partial to here at BiltWealth. Eno can create a virtual card number when using Savor online to protect your actual card information.
These virtual numbers are generated for one-time use, in lieu of providing your actual credit card number. This kind of security is valuable and keeps your card number out of the equation when shopping online.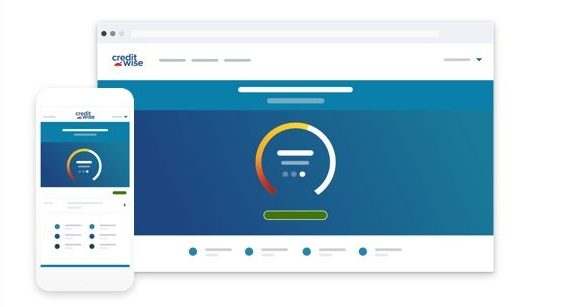 CreditWise Service
Capital One offers its CreditWise service with Savor, a credit monitoring service that is free to use and update. Powered by TransUnion, CreditWise keeps you up to date on your credit score, tracks changes to your score, and scans the dark web for your SSN to proactively catch fraud.
CreditWise has a built-in simulator to anticipate changes to credit scores based on certain decisions. It helps to add some visuals to credit decisions, providing a broad roadmap to credit success.
Every sounds personal finance strategy involves the use and maintenance of credit. While CreditWise won't tell you everything when paired with a full-fledged credit monitor, you can take full control of your credit. This service is highly recommended if you carry Savor or any Capital One card for that matter.
Travel And Concierge Service
The absence of foreign transaction fees makes Savor ideal for travel, but it's not the only feature built in to take advantage of. Capital One with Savor offers:
24-Hour Travel Assistance Services: Protects your credit card if lost or stolen, and protects you with emergency funds.
Travel Accident Insurance: Automatically provided at no extra charge when you purchase your travel care with Savor
Roadside Assistance
Auto Rental Collision Damage Waiver: When you rent an eligible vehicle with Savor, you have the option to be covered for collision or theft damage.
There are enough stresses to account for when traveling; Savor provides some relief to keep you off the phone and on with your trip.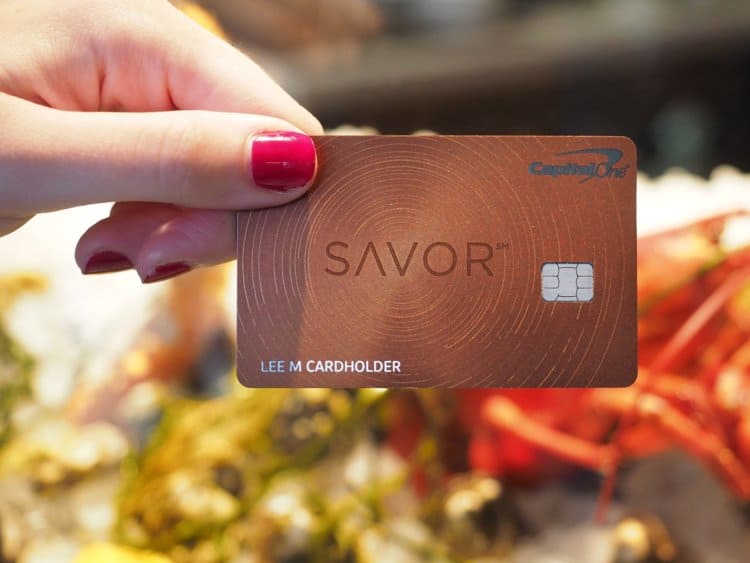 Who It's For
Consumers who have a high spend on dining/entertainment that can offset the annual fee.
Families who frequently attend events and outings.
Companies who expense team-building activities for employees, events for new clients, dinner meetings with new clients.
Consumers with a higher credit rating
How To Apply
To apply for the Savor Card, visit this link and click 'Apply Now' to initiate the credit application. Must be 18 years or older to apply.
Capital One will ask for basic personal information and social security number, as well as financial information. Be prepared to provide employment status, annual income, and monthly rent or mortgage amounts.
Capital One traditionally provides a decision in 60 seconds, and if additional information is needed, they will reach out to collect additional information. Your credit line and APR will be determined by your credit rating, as this card requires "excellent" credit to apply (800 or more according to Experian)
Once approved, you can expect your card in the mail within 7-10 business days.
Compares To
Credit is all about finding the right option for your financial situation, here are some alternatives to consider if you like the Savor Rewards.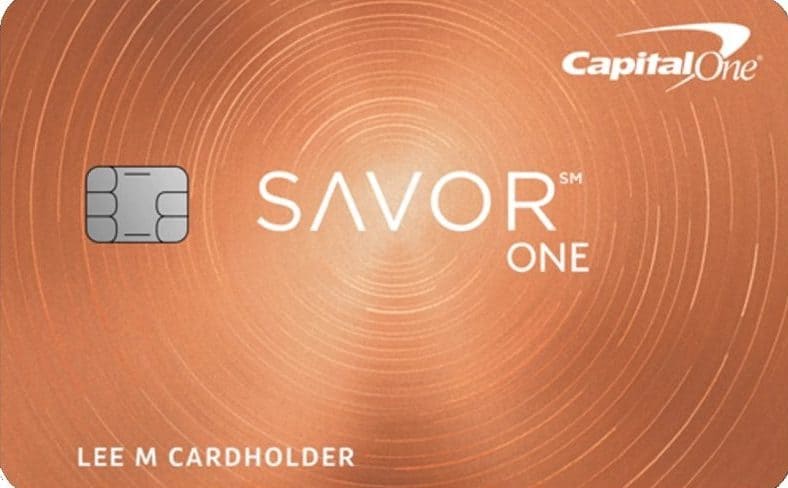 SavorOne Rewards by Capital One
The Big Picture
Feature: Earn an unlimited 3% cashback on dining and entertainment, 2% on grocery, and 1% on everything else.
Bonus: $150 bonus when you spend $500 within the first three months of card opening.
APR: 0% Introductory APR, 16.24% – 26.24% standard
Credit Rating: Excellent
Annual Fee: $0 Annual Fee
SavorOne by Capital One provides a similar experience to Savor on a lighter scale. The rewards rates have been dialed back to 3% on dining/entertainment, all other rates otherwise unchanged.
The bonus is a little stronger percentage-wise compared to Savor, but less cash overall ($150 to $300). The one major difference is the annual fee, with SavorOne featuring no annual fee to use.
It can be argued that no annual fee provides more flexibility, but it's ultimately up to your expected spend to find if Savor's additional rewards are worth it.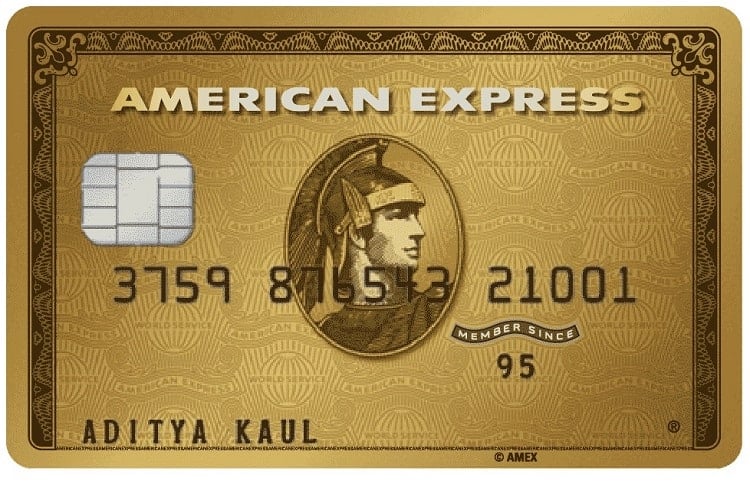 Gold Card by American Express
The Big Picture
Feature: 4x Rewards on dining, 4x Rewards at supermarkets, 3x Rewards on flights
Bonus: 35,000 Membership Rewards points when you spend $2,000 on the card within the first three months of card opening.
APR: 20.24%
Credit Rating: Excellent
Annual Fee: $250
The Gold Card by American Express sits alongside Savor in the high-end, luxury dining card category. It has some pretty powerful returns with 4x points on both dining and supermarkets. An added perk of 3x points on flights booked with airlines or amextravel.com makes it an enticing offer.
However, big rewards come at a big cost. Gold Card's $250 annual fee has the potential to render the card unusable for some consumers.
If you can absorb the annual fee you can take advantage of large reward rates, as well as bonus credits:
Enhanced $120 Dining Credit – Paid $10 monthly when you pay with Gold Card at select restaurants.
$100 Airline Fee Credit – Annual allowance of $100 towards incidental fees when flights are paid with Gold Card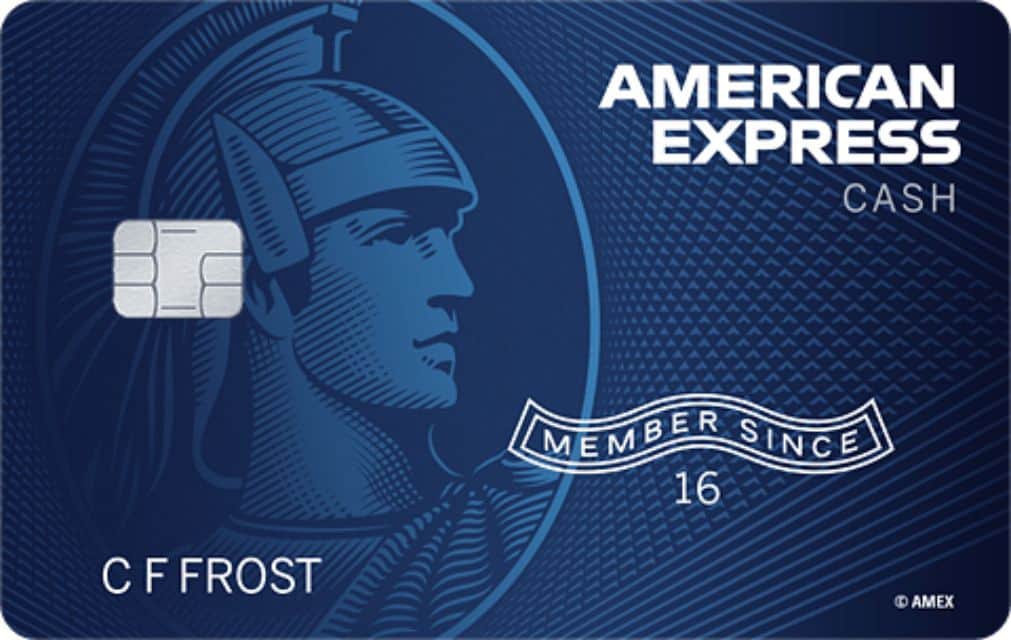 Blue Cash Preferred Card by American Express
The Big Picture
Feature: 6% cashback at supermarkets. 6% back on streaming services. 3% cashback on public transit, and gas stations. 1% back on everything else
Bonus: $250 cash back when spending $1,000 within the first three months of card opening (redeemed in the form of a statement credit)
APR: 0% Introductory APR for 12 months, 14.99% – 25.99% thereafter.
Credit Rating: Excellent
Annual Fee: $95
Blue Cash Preferred by American Express offers a wide array of benefits, with an identical annual fee to the Savor card. The 6% back at supermarkets (up to $6,000 per year, 1% thereafter) is a powerful draw, but the card also includes 3% back at gas stations and transit. It's a very flexible card.
The 6% back on streaming services is a unique reward, one of the first of its kind that we have seen. Cord-cutting is becoming a substantial trend, spurned by higher television costs and streaming alternatives. This is an interesting answer by American Express to tie their card into this movement.
The $95 annual fee creeps up to the higher side but can be offset if you take advantage of all the rewards. All it takes is $1,583 in grocery spend to wipe away the annual fee at 6% back. From there, you can enjoy all other rewards to rack up points.
Just remember, as is customary with American Express, that rewards are exchanged for Reward Points. It does not provide cash that can be saved, invested, or spent.
F.A.Q
How do I redeem rewards with Savor Rewards?
Simply log in to your Savor account online and manage your rewards. You can redeem or set preferences for your rewards, such as setting thresholds to receive cashback worry-free automatically.
Do my rewards expire on the Savor Rewards card?
No, your rewards remain intact as long as your account remains open. There is no cap on rewards earned. Just remember to keep your account in good standing to maintain rewards.

With a bevy of reward offerings, this card packs a serious punch. If you can absorb the annual fee, you will find yourself with a luxury card that provides fantastic rewards. The Savor Rewards Card looks to be a mainstay in Capital One's catalog.
Further Reads