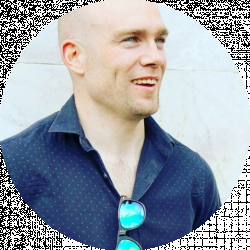 Latest posts by Joe Elvin
(see all)
This HSBC Credit Card review will reveal the best credit cards available from this bank. It will help you choose the most suitable credit card for your needs, and allow you to compare HSBC credit cards to alternatives from other banks.
HSBC is a British banking company, although it is one of the most multinational brands on the planet. It has offices in more than 65 countries in Africa, Asia, Europe, North America, Oceania, and South America. In fact, it ranked as the 21st largest company in the world, according to a 2019 study by Forbes. It describes itself as "the world's local bank".
It's a retail banking platform that offers a huge range of credit cards, as well as current accounts, mortgages, personal loans and more.
The question is: how do HSBC credit cards compare to others on the market – and is an HSBC credit card right for you?
How to Choose The Best HSBC Credit Card
There is a number of advantages to owning a credit card, so to decipher whether an HSBC credit card is right for you, it's first important to understand your financial situation and motives for applying.
The first factor to take into account is your credit score. You can check yours for free by contacting any major credit reference agency in your home country. The main agencies in the United States are Experian, Equifax, and TransUnion.
If you have a poor credit score, it could be difficult to be approved for an HSBC credit card. Its only credit card which doesn't need a credit history for approval is available to students only.
The HSBC website has an eligibility checker, which will give you a strong idea of whether you're likely to be approved for a credit card. The tool requires a few personal and financial details and will perform a 'soft check' of your credit report before it gives its verdict, but using this tool will have no impact on your credit score. You can save time and protect your credit score by using this tool before making a full application.
If the tool deems you ineligible for an HSBC credit card, it's best to search for another credit card provider which specializes in offering cards to applicants with bad credit.
The second factor to consider is whether you're looking to transfer existing credit card debt. In this case, you're best off applying for a balance transfer credit card. HSBC has a good range of these with competitive deals.
The third factor to bear in mind is whether you're planning to pay off your credit card balance in full each month. If you're not, you'll need to take a close look at the interest rates on offer or the 0% interest deals on purchases. The maximum credit limits on offer may also play a factor in your decision when comparing cards.
HSBC competes well with these features. If you are planning to pay off your balance in full, you can pay more attention to the credit cards that offer rewards for frequent use. HSBC has plenty of these on offer too.
Now you're aware what type of credit card is most suitable for your needs, we can dive deeper to see how HSBC compares in each of these categories.
What Are The Key Features of HSBC Credit Cards?
Signup bonus. Every HSBC rewards card offers an improved rate for earning cash back or rewards points over an initial period. Some of these rewards are only unlocked if you spend over a specific threshold in the opening months of card ownership.
Fraud protection. All HSBC credit cardholders are automatically enrolled in the bank's fraud protection program. You'll also be able to access Mastercard's one-on-one identity theft support.
Contactless payment. Tap-and-go payments are available with all credit cards.
Mobile Pay. All credit cards are compatible with Apple Pay, Google Pay, and Samsung Pay.
MasterRental coverage. This provides protection for physical damage and theft to most rental vehicles.
Cellphone insurance. You'll be reimbursed up to $600 per claim if your cellphone is damaged or stolen.
Discounts and bonuses. All cardholders get a 15% discount on Mastercard's airport concierge services and access to its Priceless events scheme, on top of the bonuses available with their individual cards.
No foreign transaction fees. With all HSBC credit cards, you'll pay no foreign loading fees on overseas transactions. Most credit card providers only offer one or two cards with foreign loading fees removed, and these cards tend to have little else to offer.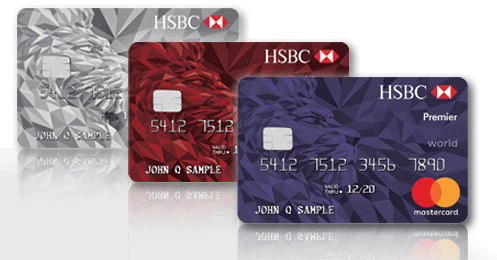 How Does HSBC Credit Cards Compare to The Rest of The Market?
HSBC credit cards for bad credit
The only HSBC credit card designed for applicants with bad credit is its student credit card. If you're not eligible for this card, it's recommended to either work on building your credit score or to search for credit card providers which specialize in lending to customers with bad credit. This student credit card is likely to appeal to those who are eligible for it.
It offers 1.5% unlimited cash back on all purchases, plus a 10% anniversary bonus on all cash rewards earned over the year. After four years, the card 'graduates' into a standard HSBC Cash Rewards credit card, provided your account has been used responsibly.
HSBC balance-transfer credit cards
The HSBC Gold Mastercard offers 0% interest on balance transfers for the first 18 months of card ownership. This is one of the longest introductory 0% balance transfer periods on the market. A 4% balance transfer fee (or $10, whichever is larger) will be charged, but this is relatively competitive for cards with such a long bonus period. HSBC offers other credit cards with a 12-month introductory period and a 4% balance transfer fee.
If you're able to pay off your debt in less than 18 months, you should find it simple enough to find a card from another provider with a shorter introductory period and a lower balance transfer fee.
The 0%-interest deal only applies to balances transferred within 60 days of opening your account. You can transfer as much as you like, provided it doesn't take you over your credit limit. Balances cannot be transferred from other HSBC cards.
All HSBC credit cards with a 0% balance-transfer deal will also charge 0% interest on purchases for the same introductory period. They also include all the standard features listed above. This impressive wealth of features might be enough to make you consider an HSBC balance-transfer credit card, even if it doesn't have the most cost-effective balance-transfer deal on the market.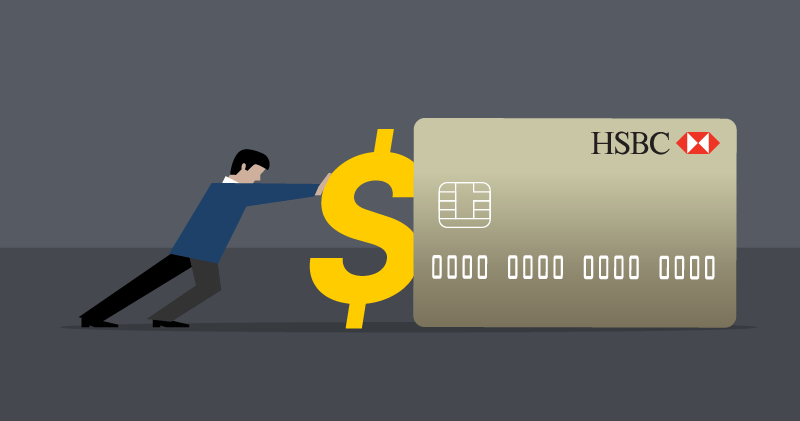 HSBC 0%-interest deals on credit card purchases
An introductory 0%-on-purchases deal can be especially useful if you want to spread the cost of a large purchase over a longer period without paying interest.
At the time of writing, the 18-month 0%-on-purchases  deal available on the HSBC Gold Mastercard was the joint-longest available on the market.
There are several other cards with a 12-month 0%-on-purchases deal. The APR shoots up once this introductory period has finished, so it's recommended to clear your balance before this happens.
HSBC low-rate credit cards
The APR offered on HSBC credit cards will be dependent on the results of the financial assessment that takes place as part of your application. The applicants deemed the most reliable will be offered a lower APR (and possibly a higher credit limit).
HSBC advertises three potential APRs for each of its credit cards. The lowest advertised rate is 13.24% on its Gold Mastercard. The highest advertised rate is 25.24%. These rates are fairly standard across the credit card industry.
HSBC reward credit cards
The HSBC Cashback Rewards Mastercard offers an introductory cashback rate of 3%. This rate applies for the first 12 months or the first $10,000 of spending, whichever arrives first. Thereafter, a 1.5% cashback rate applies with no cap or expiration date. You'll also receive a 10% anniversary bonus on all cash back earned over the year. This card has a 0%-interest deal on purchases and balance transfers. For a rewards card with no annual fee, this is extremely generous.
HSBC has three reward credit cards with no annual fee, which let you earn reward points on all purchases. These points can be exchanged for cash back, retail gift cards or travel bonuses. The HSBC Advance Mastercard lets you earn double points on dining and entertainment.
The HSBC Premier World Mastercard lets you earn double points on travel purchases and has a selection of other travel bonuses, including $50 worth of annual Uber and Lyft credit.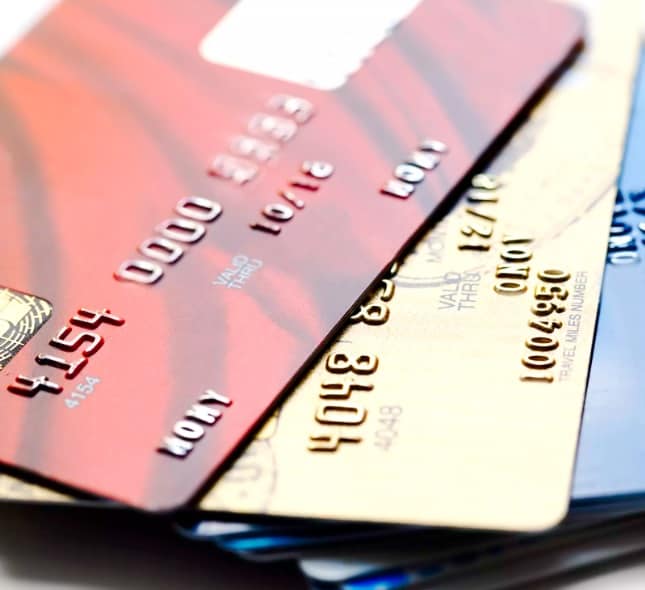 The HSBC Premier World Elite Mastercard comes with a $395 annual fee (plus $65 per additional authorized user), but it offers more opportunities to earn points and rewards. You'll earn triple points on travel purchases, double points on dining purchases. Other bonuses include $100 worth of annual air travel credit, $100 worth of Uber and Lyft credit, travel insurance and access to 1,000+ airport lounges across the world.
There's also a welcome bonus of 50,000 points (worth $750 of airfare) if you spend $4,000 within three months of your account opening. If you travel a lot and plan to use your credit card frequently, it could be easy to rack up bonuses worth well more than the $395 fee every year.
Frequently Asked Questions About HSBC Credit Cards
How do I apply for an HSBC credit card?
You can apply for an HSBC credit card in any HSBC branch, over the phone or online via the bank's website. You'll need to provide personal information, proof of identity and various financial details. You'll also go through a credit check. It could sometimes take a couple of days to assess your application.

Once you're approved, you'll be offered a specific interest rate and credit limit. After this has been accepted, it can take up to seven days to deliver your credit card and PIN.
Am I eligible for a HSBC credit card?
You'll need to be at least 18 years old and meet minimum income and credit score requirements. HSBC's online eligibility checker can help you assess your likelihood of being approved for a credit card
How does HSBC decide my credit limit?
HSBC will assess your financial history, including your income, outgoings and credit score, then offer you a credit limit based on what it believes you can afford to repay. You can apply to have your credit limit increased, at which point the bank will reassess your finances and make a decision on whether this is a safe move.
What customer service does HSBC offer? 
HSBC has a 24-hour live web chat service on its website. You can also write an email, or call every day between 07.00- 12.00 Eastern time. You'll be able to complete most credit card transactions via HSBC's online banking platform. All cardholders have 24-hour access to Mastercard's lost or stolen card hotline.
Can I get a cash advance on an HSBC credit card? 
As with all credit cards, you can withdraw cash from an ATM using an HSBC credit card. However, you'll begin paying the variable-rate APR on this immediately, and daily until the money is paid back onto the card.

You'll also pay a one-off fee of 3% or $10, whichever is greater. 0%-interest deals don't apply to cash advances. All in all, it's best to avoid using your card in an ATM this unless it's an emergency.
Conclusion 
HSBC is really pushing the boat out in its bid to become the credit card provider that gives pure value.
HSBC's Gold Mastercard has one of the market's longest 0% periods for balance transfers and purchases.
The bonuses available on its no-fee credit cards are incredibly generous, especially when you consider added features like its cellphone insurance and MasterRental coverage.
The HSBC Premier World Elite Mastercard gives big spenders the opportunity to rack up some serious bonuses, especially if they're frequent travelers.
When you also consider the fraud protection and 24-hour support, it's hard to say a bad word about HSBC credit cards.
It's this sort of added value that has allowed the bank to grow into one of the world's biggest corporations.