Latest posts by Anthony Grant
(see all)
Among maybe three varieties of credit cards, popping up in most credit card catalogs is the 1.5% cashback card, and today we are taking a look at American Express' answer to this trend. BiltWealth reviews the Cash Magnet Card by American Express.
The Snapshot
Earn an unlimited 1.5% Cash Back on every purchase, every time.
New cardmember bonus: Earn $150 back after spending $1,000 within the first 90 days of opening (applied in the form of a statement credit). An impressive 15% return on spending.
$0 Annual Fee
0% Introductory APR on purchases and balance transfers for 15 months, then a variable APR after that
Variable APR – 14.99% – 25.99%
Cashback received in Reward Dollars through American Express. These Reward Dollars can be redeemed for statement credits, merchandise, and gift cards.
American Express Plan It allows you to select a qualifying purchase and establish a fixed period to pay off the balance with no interest.
Terms apply.
American Express Cash Magnet Pros and Cons
Pros
Steady 1.5% unlimited cashback program, simple and easy to use
Hefty sign-up bonus earning $150 back on the first $1,000 within 90 days, a 15% return. Higher than most credit card signup offers in terms of percentage, but lower in dollar amount.
0% Introductory APR for 15 months.
Incorporates American Express Plan It, a payment program that allows you to pay off large purchases with no interest (similar to retail cards).
Cons
Cashback redeems in Reward Dollars, not plain cash that can be spent anywhere. Reward Dollars are redeemable for statement credits, gift cards, and merchandise.
American Express still trails Visa and Mastercard in acceptability.
It does not match the reward power of other American Express cards.
Review
The Cash Magnet Card is American Express' answer to the sweeping trend of simple cash back credit cards, offering a flat percentage. The card differs from Amex offerings that are usually richer in reward, although sometimes costly.
Cash Magnet offers a flat 1.5% cashback across the board, in any category. For Amex loyalists, it is an option that mirrors cards like Quicksilver from Capital One or Chase Freedom Unlimited. It's a well-rounded card with a powerful bonus. New cardholders can earn $150 back on their first $1,000 within 90 days of opening the card.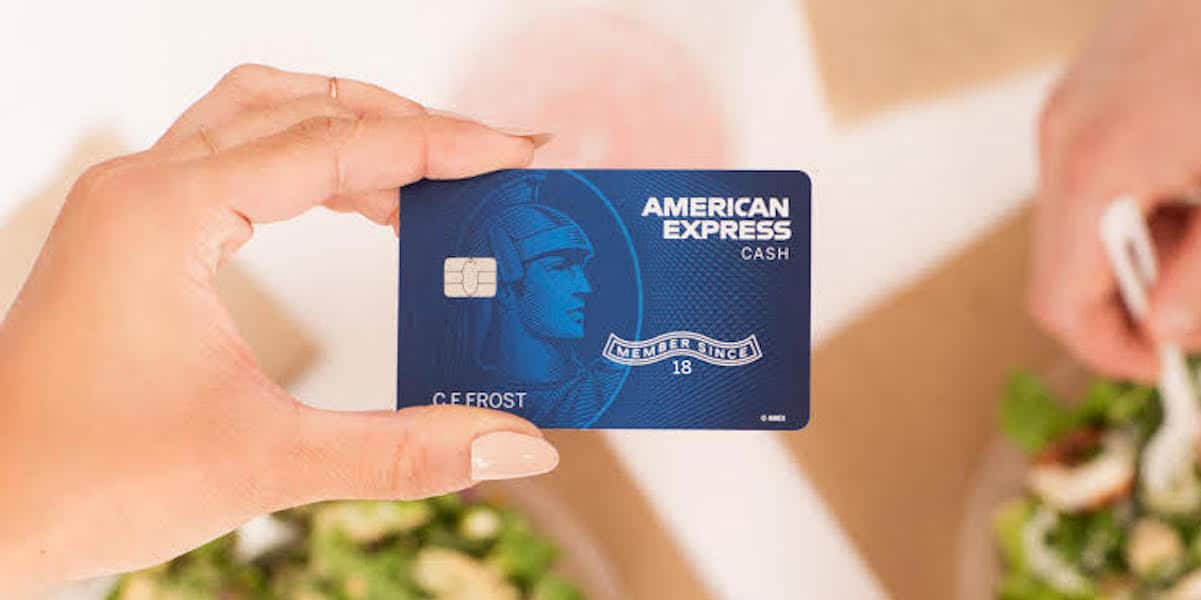 Furthering its simplicity, Cash Magnet does not charge an annual fee, making it easy to keep in your wallet. This card does have some characteristics unique to American Express that you should consider. Their points are only redeemable as Amex Reward Dollars, not cash. They also still trail Mastercard and Visa as domestic and international payment options.
We're going to take a look at all those unique features and more in this review. Let's take a look at the Cash Magnet Card by American Express.
Strengths
Simple Rewards
The credit card offers on today's market typically fall into one of two baskets: The cashback card with a locked-in reward rate, and the rotating category card that can offer higher percentages.
The Cash Magnet Card by Amex offers the former. A rocksteady 1.5% cashback rate on all purchases, no exceptions or restrictions. The strength is in the ease of use; there is very little upkeep. Cash Magnet is the perfect card to replace your debit card on day to day spend.
Cash Magnet contrasts cards that can offer larger percentages on category spending, which can work to your advantage. If you utilize a card like the Chase Freedom for its' 5% reward, you can fill the gaps with Cash Magnet. But, if you don't find the rotating category cards useful, simply use Cash Magnet for all purchases.
If you're partial to American Express, Cash Magnet gives you an option with low overhead and simple rewards. You no longer have to look to a Chase or Capital One, which can streamline how you manage your charge cards.
$0 Annual Fee
 No annual fee is always a benefit, any way slice it. For a card that does not offer a lavish set of rewards keeping it fee-free is the best way to keep it in consumers' wallets.
To even consider an annual fee, the rewards need to exceed far the hard-earned dollars you will spend to own the card. Cash Magnet does not present these hurdles and keeps it free to own, so long as you do not succumb to interest charges.
Plan It Program
American Express offers the Plan It program with all of its' credit cards, a flexible feature that is unique in reward credit cards.
Plan It is simple: You can elect to take a big-ticket purchase and break it down into a payment structure over a series of months for a predetermined monthly fee. Upon paying off the item on time, you will pay no interest on the purchase. It's a program that mirrors retail cards, without the egregious APR that comes with them.
Interest is no good to you; we're looking to build wealth.
BiltWealth opinion: This program is powerful, but please use it responsibly. Pushing back interest on large purchases is very useful. Making a large purchase because you have the option to push back the interest is a dangerous venture. Treat credit like cash, ensure you have the funds on hand when planning a big-ticket purchase.
Where It Falls Short
No Bonus Categories
The goal of most avid credit customers is to rack up as many rewards as quickly as possible. Aside from credit card churning, an additional way to do so is to maximize the percentages back on all purchases.
Rotating-category cards can provide those additional points. For example, the Discover It Cash Back card offers a 5% return on quarterly categories like supermarkets, gas stations, Amazon, etc. The direct downside to Cash Magnets' simplicity is that it does not offer those same opportunities.
A lack of additional points does not sink the card, rather allows it to fit in as an everyday charge card even for users who capitalize on higher bonuses elsewhere.
Cannot Redeem For Cash
Depending on your perspective, this may or may not be a downside. Redemption of rewards with Cash Magnet follows suit with all other American Express cards: All rewards obtained are redeemed in the form of Reward Points built into the Membership Rewards program.
The way it works is quite easy to follow. All rewards are earned as points that can be redeemed in the form of gift cards, shopping online, travel perks, statement credits, or transferral to select reward programs (i.e., British Airways Executive Club). One thing missing from redemption: Cash. You cannot cash out rewards into flexible cash to be spent, saved, or invested.
Again, depending on your situation, this may not be a dealbreaker. American Express has powerful partnerships that give your points widespread usability. One thing to consider: Like any points-based reward program each point may have a different "cash" value
Let's assign a value of $.01 Per Point. Here are a few examples of how 10,000 points ($100) is returned through their program
$70 at Amazon checkout
$70 at Best Buy checkout
$100 gift card (Best value)
$60 towards Cover Your Card Charges
$50 towards Find Flights, Take Cruises, Plan Vacations.
As you can see, it is not always a 1:1 return on points. There is an ever-changing catalog of redemptions that occasionally presents a higher return. However, in most cases, the ratio is worse than 1:1, making it hard to swallow for reward hounds.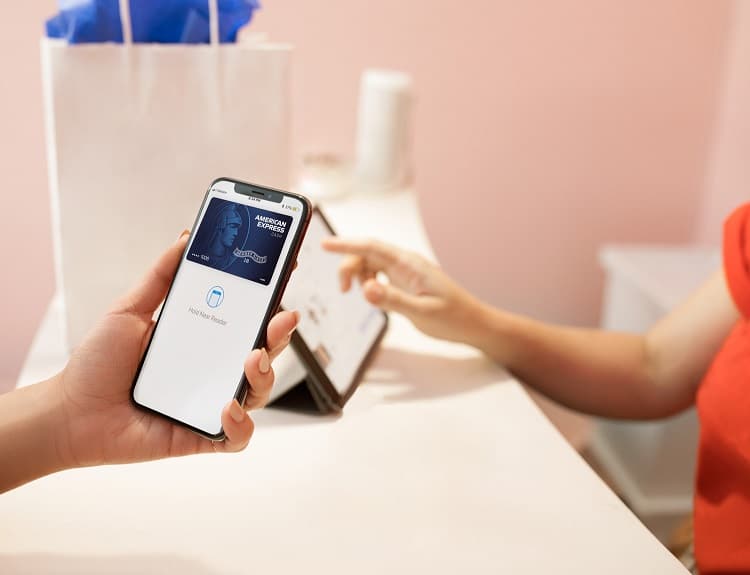 The Amex Difference
American Express is as much a brand as it is a company. It has always been in a unique category with its own set of rewards, cards, and ecosystems. There are some additional services that come with owning American Express that should be taken into account.
Cash Magnet has access to features like:
Car Rental Loss And Damage Insurance
Amex offers special coverage on car rentals with Cash Magnet. When you use your card for eligible rentals and waive the collision insurance at the counter, Amex will cover you if the car is damaged or stolen. Note that this does not include liability coverage.
Travel Accident Insurance
Travelers enjoy insurance against accidental death and dismemberment while traveling on a Common Carrier when the fare has been paid with Cash Magnet
Global Assist Hotline
Global assist hotline is available when traveling over 100 miles from home. There is a chance you will have access to 24/7 emergency assistance, passport referrals, medical services, emergency cash, and more.
Extended Warranty
The tried and true extended warranty. American Express offers an extended warranty that matches the manufacturer's original warranty for up to two additional years. Exclusions apply, such as $10,000 per item/ $50,000 per year. For regular shoppers, this is a popular incentive to charge with American Express.
Lenient Return Policy
Super shopper? Along with the extended warranty, American Express also offers a potential refund within 90 days of purchase when merchants will not provide a return. You may be eligible for this service, up to $1,000 per the calendar year
Purchase Protection
More protection for your wallet, Amex offers Purchase Protection to cover breakage or stolen items. Coverage lasts for up to 120 days from the date of purchase; exclusions apply.
Who It's For
Consumers who want consistent rewards on all purchases, looking to replace cash purchases with credit
Consumers looking to supplement a rotating-category card
Loyal consumers to American Express, who are looking for a rewards program similar to a Chase or Wells Fargo
Compares To
As is tradition, let's take a look at some comparable options on the market to find the right credit card for you.
Capital One Quicksilver Rewards
The Big Picture
Feature: Unlimited 1.5% cashback on all purchases, no threshold on rewards, and no minimum to cash out.
Bonus: Earn $150 back when you spend $500 within 90 days of account opening
APR: 0% Introductory APR for 15 months; 16.24% – 26.24% APR on purchases and balance transfers thereafter
Credit Rating: Excellent
Annual Fee: $0 Annual Fee
Taking a look at Quicksilver by Capital One, you could nearly double take on the similarities to Cash Magnet. American Express did a good job matching up with a lot of these 1.5% cash back cards. Quicksilver offers you the same 1.5% cash back rewards on all purchases, with no redemption minimum. You can redeem for cash, a statement credit, and gift cards.
Quicksilvers bonus is a little richer: You earn $150 back on the first $500 spent within 90 days of opening the account. Cash Magnet requires $1000 in spend, so you win a little there.
Capital One also provides Eno, its AI-powered assistant. Eno is designed to provide text-based updates regarding your account. Eno can monitor charges to detect fraud, track and inquire about spending, and create virtual card numbers when shopping online.
The virtual card number is a unique feature that generates random numbers at online checkout to keep your card number from being used. These numbers are generated on a one-time basis, and then disappear once the transaction is complete.
Wells Fargo Cash Wise Visa Card
The Big Picture
Feature: Unlimited 1.5% cashback on all purchases with no threshold on rewards and no minimum to cash out. Earn 1.8% cash back on purchases made with qualifying mobile wallets for the first 12 months.
Bonus: Earn $150 back when you spend $500 within 90 days of account opening
APR: 0% Introductory APR for 15 months; 15.99% – 27.99% on purchases and balance transfers thereafter.
Credit Rating: Excellent
Annual Fee: $0 Annual Fee
Wells Fargo jumps into the 1.5% cashback fray with an offer of their own, the Cash Wise Visa Card. Just like Cash Magnet, this card offers a flat 1.5% back on all purchases with flexible withdrawal. You also have access to a bonus of $150 back when you spend $500 within 90 days, a return of 30%
Here's a fun feature: Cash Wise also offers 1.8% back on purchases made with select mobile wallets for the first 12 months. Wells Fargo is attempting to capitalize on the popularity of mobile payment, and quite honestly is a great idea.
Adding in an additional perk to incentivize their card in your Apple Pay or Google Wallet encourages the use of both the card and the mobile system. In the future, this could outlive a promotional period and become a full-time feature. Expect to see a copycat perk in future credit offerings
$0 Annual Fee and a 0% Intro APR for 15 months make this a pretty attractive offer.
Chase Freedom Unlimited
The Big Picture
Feature: Earn unlimited 1.5% cashback on all purchases with no threshold and no minimum to redeem
Bonus: For the first year, earn 3% cashback on all purchases up to $20,000 (A potential $600 bonus). Additional $100 per referral of Chase Freedom Unlimited ($500 maximum).
APR: 0% Intro APR for 15 months; 17.24% – 25.99% APR thereafter. Balance transfers are 3% of the total transfer, $5 minimum.
Credit Rating: Excellent
Annual Fee: $0 Annual Fee
At first glance, Chase Freedom Unlimited offers a lot the same perks as Cash Magnet. You get your 1.5%, no annual fee, introductory APR followed by a variable rate. Right off the bat, however, notice the unique bonus structure.
Unlike many counterparts, the Chase Freedom Unlimited card offers a first-year incentive, which doubles your cashback. This card gives you 3% back on all purchases in the first calendar year of ownership. It is a bonus that has a lower floor, but a higher ceiling than say a $300 bonus on smaller spend.
To demonstrate the bonus potential, here is what you can earn:
| | |
| --- | --- |
| You earn: | When you spend |
| $15 | $500 |
| $30 | $1000 |
| $150 | $5,000 |
| $300 | $10,000 |
| $600 | $20,000 |
Take a look at your spending habits to determine if the bonus will be worth your while, and it has a much higher spend than conventional bonuses
Coupling with the first-year bonus is a referral bonus of $100 per friend you sign up with Chase Freedom Unlimited. This is a maximum bonus of $500, a great little sum if you already have friends with interest in the card.
F.A.Q.
What kind of credit score is needed?
At a minimum, you should expect to need a credit score of 700 or more to be approved with terms. This falls in the 'excellent' range of credit, so manage that score!
How do I apply?
To apply, simply visit https://www.americanexpress.com/us/credit-cards/ to select Cash Magnet and begin the application. You will need to provide Name, Address, Social Security Number, and Income to initiate the application. American Express offers decisions in as little as 30 seconds, and information is safely encrypted.
Further Research