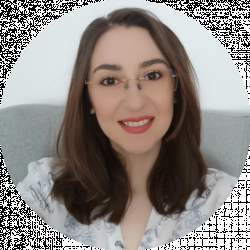 Latest posts by Alexandra Gavrilescu
(see all)
I am sure that by now, you are already familiar with Airbnb and the way it works. It is a clever platform where you can browse through thousands of travel accommodation options. The majority of them are privately owned apartments or houses, and you can rent one of them for the entire duration of your stay. Besides being a very cost-effective travel solution, it also gives you the chance to experience your destination just like a local would do.
Unfortunately, for the time being, Airbnb doesn't have its own loyalty program. For that reason, it has partnered up with credit card issuers in order to offer users the best conditions for their transactions. Below, you will discover some of the best credit cards for Airbnb as well as steps on how to find them.
Top 7 Best Credit Cards for Airbnb to Consider
*The following items were listed in no particular order. I have selected them based on their popularity among Airbnb users.
1. Propel American Express® Card by Wells Fargo
With this credit card from Wells Fargo, you can earn up to 30,000 bonus points once your purchases' value exceeds $3,000. There's a catch, though: you need to spend that money in the first couple of months since you had the credit card.
There aren't any additional fees like annual or foreign currency conversion ones. Other points you can earn with this card are for ordering take-out food or eating out at restaurants, travel, car rentals, gas refills, streaming services, and more.
Pros
There isn't any annual fee;
You get a sign-up bonus that gets you a cash redemption value of $300;
You will receive a lot of bonus rewards in plenty of categories and activities: rideshares, hotels, streaming services, dining out, car rentals, etc.;
There isn't any foreign transaction fee.
Cons
Compared to Visa or Mastercard, American Express cards aren't as widely accepted by many merchants;
There is a lack of transfer partners;
It requires you to score excellently on your credit.
2. Premium Rewards® Credit Card by Bank of America®
With the Premium Rewards credit card, if you spend a minimum value of $3,000 in purchases in the first three months since you've opened the account, you will receive no less than 50,000 bonus points.
This translates into a $500 cash redemption value. Moreover, for every dollar you spend on travel activities (this includes Airbnb expenses), you will earn 2 points, besides plenty of other additional rewards. This is a great choice for those of you who search for flexibility.
Pros
You will receive significant sign-up bonuses;
Users earn a lot of points on both dining and travel;
The card comes with premium travel protections;
Both Merrill and Bank of America customers receive higher rewards;
There are plenty of ongoing rewards that you can benefit from;
You won't have to cover any foreign transaction fees.
Cons
There's an annual fee that must be covered;
The rate of the rewards is limited only to certain clients;
There's a lack of transfer partners.
3. Discover It® Miles
At the end of the first year as a Discover card owner, the company will automatically match all the miles a client makes. For instance, let's say you earn 35,000 miles. That means you will receive 70,000 miles, which translates into $700.
This sum will go towards your travel activities. Simply put, the more miles you earn, the more rewards you will get. Although there are other card providers out there that offer more perks as well as bigger rewards, the Discover It credit card represents a solid option, especially for occasional travelers who always have the budget on their mind.
Pros
You won't be required to cover any foreign transaction fees;
There isn't an annual fee;
The sign-up bonus is solid;
The redemption alternatives are highly flexible.
Cons
Don't expect to get any luxury perks;
Other card providers offer more significant reward rates;
Outside the United States, it might be tricky to find that many merchants who accept Discover cards.
4. Deserve® Pro Mastercard
With the Mastercard's Deserve Pro, you will earn back % of all Airbnb travels. Besides these, you will also receive plenty of other ongoing rewards and perks. Dining out and paying with this card will get you 2% of the expense's value back. You can easily get qualified to receive it without the need of having to present well-established credit history. This no-fee card offers a lot of dining, travel, and entertaining rewards.
Pros
There's a zero annual fee;
You won't have to cover any additional fees for your foreign transactions;
The provider offers bonus cash back rewards for a lot of expense categories.
Cons
Unlike other card options, this one doesn't come with a sign-up bonus;
Although the cash-back option gets redeemed in an automatic manner, this happens gradually in increments of only $25;
Your cash-back perks come with spending caps.
5. Travel Rewards Credit Card by Bank of America®
Once you reach the level of $1,000 in expenses within the first three months from the moment you open the account, you will receive 25,000 bonus points. In terms of Airbnb redeeming services, you will get 1 cent for every mile as your travel statement credit.
This is a solid no-fee credit card that you can use for all your travel expenses. You can use it to book your next trip from anywhere you are and anyway you want. In other words, users aren't limited to using only specific booking websites or any other restrictions for that matter.
Pros
There are zero foreign transaction and annual fees;
Users will receive significant rewards on all their purchases;
This credit card provides a lot of flexibility when it comes to booking trips the way you want;
If you choose to invest with Merrill or Bank of America, you will benefit from the rewards accelerator.
Cons
The lack of transfer partners might be seen as a downside;
Some other providers offer higher ongoing reward rates;
The highest perks go only to those customers who qualify for the Preferred Rewards program.
6. Chase Sapphire Preferred® Credit Card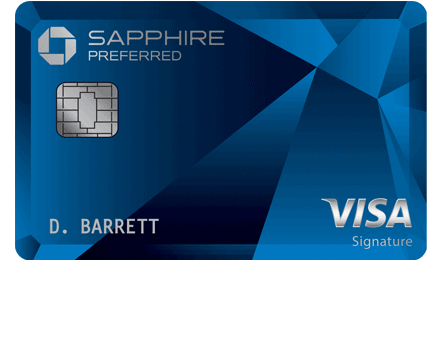 After your expenses reach the value of $4,000, you will earn 60,000 bonus points. For that to happen, you need to achieve that expense target in no longer than the first three months since you've opened the account. Through the bank's Ultimate Rewards program, clients benefit from $750, a sum that goes toward booking their vacations and trips. The most important advantages of the Chase Sapphire credit card are the high-value points and the huge sign-up bonus.
Pros
There are large bonuses provided by the bank;
There isn't any fee connected to foreign transactions;
The card is made from metal which makes it more durable – this is indeed a cool and interesting aspect;
You can earn a lot of bonus points if you dine out or travel a lot while using this card;
Customers benefit from premium travel protection;
Chase Sapphire has some reputable one-to-one transfer partners such as Hyatt, British Airways, and United Airlines.
Cons
You must cover a maintenance fee of $95 per year;
Some say that the rewards aren't high enough;
If you use the card to buy Airbnb gift cards, the redeeming is not as valuable as the one received for travel.
7. Venture® Rewards Credit Card by Capital One®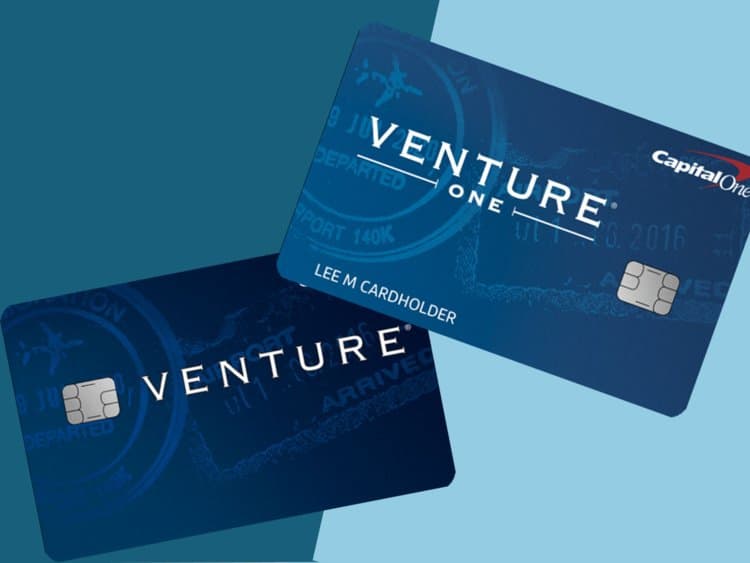 Once your expenses reach the level of $3,000 within the first couple of months since you've created your account, you will receive 50,000 miles. This is a one-time perk, though. Moreover, this bonus translates into $500 in travel.
For each dollar you spend using the Venture credit card, you will receive 2 miles back. This policy applies to all sorts of Airbnb-related purchases. The things I like most about it are a flexible redemption, a solid bonus when you sign up, and high additional rewards.
Pros
The reward rate is much higher than the one of other similar credit cards;
The rewards redemption is very flexible;
There's a sign-up bonus;
The foreign transaction fee is zero;
This credit's provider collaborates with reputable transfer partners like Singapore Airlines, Etihad Airways, and Cathay Pacific.
Cons
The first year, you won't have to pay any fees. However, from the second year as a client, you will be required to cover a fee of $95 per year;
It requires very good credit;
The redemption value for travel might be decent, but the same service for cashback is less valuable.
How to Choose the Best Credit Card for Travel – Main Guidelines and Tips
Choose Between General and Co-Branded
This should be the first decision you make when you're looking for a travel credit card:
General travel credit cards – with this credit card type you can achieve rewards which you can later use for any of your travel purchases. You can redeem points regardless of the hotel brands or airlines you decide to book your trip with;
Co-branded cards – these cards bear the name brand of a certain hotel chain or a specific airline. Rewards are redeemed only when you use the card to make purchases with those particular companies. Compared to the other alternative, this one is more restrictive. On the other hand, you will gain access to a world of perks like priority boarding, bonus amenities, free checked bags, and free upgrades.
Choosing between these two credit card types is simple. All you have to do is to think of your traveling style. If you use to stay at the same hotels or fly with the same airline, then the wisest choice is the co-branded card. On the other hand, if flexibility is what you are looking for, then a general travel card is more suitable for your needs.
Select Those Credit Cards that Offer Sign-up Bonuses and High Reward Rates
A good deal is when you find a card that offers perks of approximately 1.5%-2% of the user's total spending. Rewards might get even higher than that if the card requires you to cover a larger annual fee. Take a look at what the provider has to offer in terms of sign-up bonuses.
These are points you can earn right from the beginning if you agree to spend an established amount of money from the card in no more than three months since you got the account.
As a piece of general advice, you should avoid those travel cards that provide less than 1% as a redeeming value. Sign-up bonuses might be important, but ongoing rewards are even more important, so pay special attention to those as well, especially if your intention is to keep the credit card as long as possible.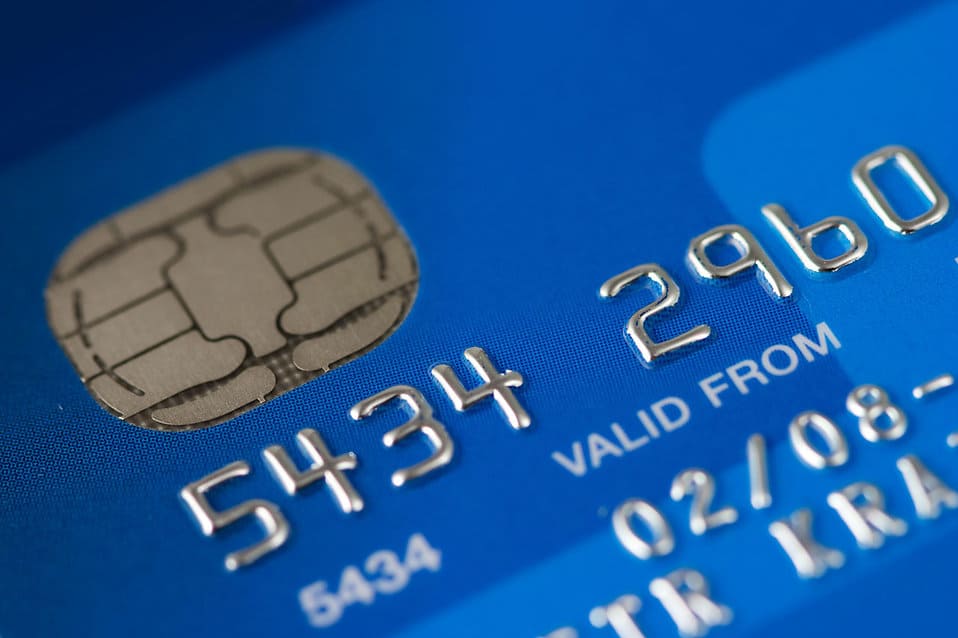 Make Sure to Receive Good Travel Protection Services
These are important. For instance, some issuers provide lost luggage insurance, accident insurance, emergency assistance, rental car coverage, concierge services, and travel delay insurance. Most card providers, especially of co-branded cards, provide additional benefits like priority boarding, hotel or accommodation upgrades, travel credits, free checked bags, and many other discounts. Decide which one of these benefits you are most interested in and then choose the travel card accordingly.
Consider International Travel Requirements
If you travel a lot overseas, you should keep the following things in mind:
Some cards are accepted all over the United States, but they might not be as widely accepted overseas. The acceptance rate is determined by the payment network instead of the card issuer. Brands like American Express and Discover are less accepted compared to more popular options such as Visa and Mastercard;
There are many card issuers that require users to pay some extra fees if they use the card for expenses outside the United States. Simply put, this is what I call a foreign transaction fee, and it is usually situated around 3% of each purchase.
The Best Credit Cards for Airbnb – Drawing to a Close
Choosing the best credit card for your travels can truly make a huge difference when it comes to your overall traveling experience. Airbnb, having a different approach than traditional accommodation solutions, is very appealing to those of you who want or need to use a credit card specially crafted for travel expenses.
Any of the above credit cards can truly maximize or, at least, optimize your value. With these cards, you have the chance of earning numerous bonuses like discounts and air miles.