Latest posts by Anthony Grant
(see all)
Disclaimer: Navy Federal Credit Union is only open to members of the armed forces, DoD, and National Guard.
Established in 1933, Navy Federal Credit Union boasts over 8 million members in all 50 states. Open to all members of the armed forces, DoD, and National Guard; Navy Federal Credit Union is NCUA Insured and offers a plethora of banking options.
If you qualify, you can find a myriad of value-rich credit options to fit your lifestyle. Let's break down their credit offerings. We are going to take a look at what each card can provide, and show you which card is the cream of the crop.
To begin let's take a look at the best navy federal credit card.
Navy Federal More Rewards American Express Card
The Breakdown
Average to Excellent Credit
3x Points – Supermarkets // Gas Stations
2x Points – Restaurants
1x Points – Default
$0 Annual Fee
APR – 11.90% – 18.00% (Purchase and Balance Transfer)
Added Benefits Package
Who It's For
Consumers who frequently charge household expenses
Consumers who prefer tiered rewards systems
Consumers who favor American Express
Pros
 Up to 3x rewards on everyday spending
Access to additional American Express amenities
$0 Annual Fee
30,000 Bonus Point incentive available within 90 days (Expires September 8, 2019)
Cons
Lower base rewards rate
American Express not as widely accepted
Need good-to-great credit to apply
With the More Rewards American Express Credit Card, American Express teams up with Navy Federal to provide a powerful one-two punch.
This card offers a tiered rewards program: Consumers earn (3) points for every dollar spent at supermarkets and gas stations, (2) points at restaurants and (1) point everywhere else. For a limited time, Navy Federal is offering a 30,000 point bonus ($300) when spending $3,000 within 90 days of account opening.
When used as a household card, the points can mount up quickly. Rewards do not expire, so they are easy to stash until redeemed through an expansive rewards payout.
The power of American Express adds a few additional perks such as travel benefits, early access to show and sporting event tickets, Amex Global Dining Program, and a package of car rental benefits. Be advised that American Express is not as widely accepted as Visa or Mastercard when strategizing use.
Visa Signature Flagship Rewards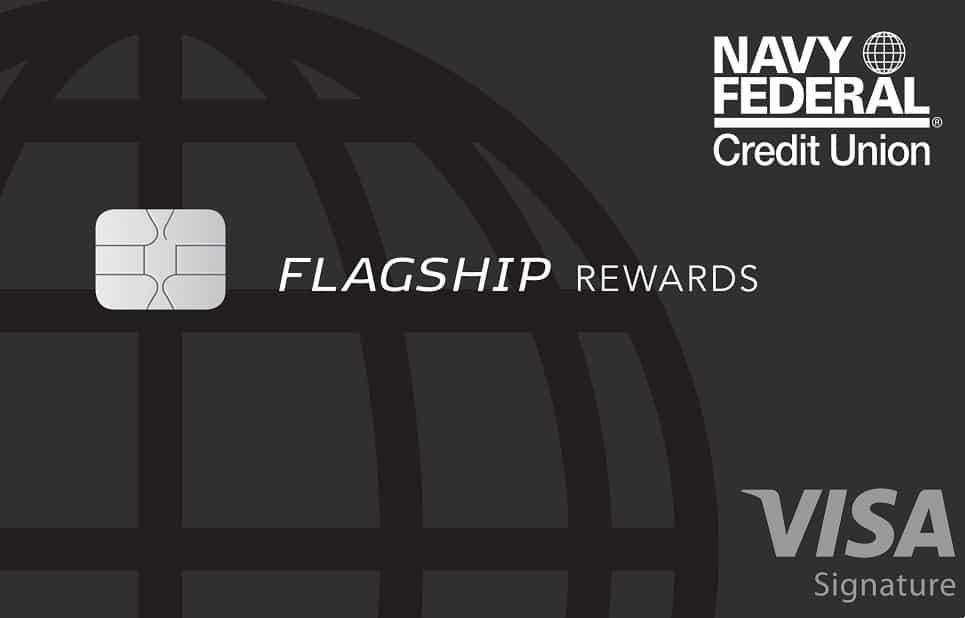 The Breakdown
Very Good to Excellent Credit
3x Points on travel
2x Points on everything else
Up to $100 statement credit for Global Entry or TSA Pre
$49 Annual Fee
APR – 12.24% – 18.00% (Purchase and Balance Transfer)
Who It's For
Consumers who travel extensively
Consumers who frequent TSA, or utilize Global Entry
Consumers with higher spend on credit
Pros
A Lucrative travel rewards program at 3x points per dollar
A powerful base reward of 2x points per dollar
Worldwide travel insurance offered
Travel & Emergency Assistance
$0 Annual Fee in Year 1
Cons
$49 Annual Fee
Higher credit qualifications
Base APR is slightly higher
The Visa Signature Flagship Rewards Card by Navy Federal is their premier travel card. Geared heavily towards deployed military, this card carries a treasure trove of benefits for travelers.
At 3x points per dollar on travel and 2x points everywhere else, this card may boast the highest percentage of return albeit in one category. On top of the rewards, this card boasts a very unique perk:
Navy Federal provides either:
A $100 statement credit every 4 years towards Global Entry OR
An $85 statement credit every 4 years towards TSA pre
cashRewards Navy Federal Credit Card
The Breakdown
Average to Excellent Credit
1.5% Cash Back
APR – 11.90% – 18.00% (Purchase & Balance Transfer)
$0 Annual Fee
$0 Balance Transfer Fee
Simple and streamlined rewards program
Who It's For
Consumers who prefer flexible, no-nonsense rewards.
Consumers who prefer no annual expense.
Consumers who charge most expenses on credit, then pay off the balance.
Pros
Excellent base cash-back rate of 1.5%, with no rewards cap
$0 Annual Fee / $0 Balance Transfer
Additional perks provided by Navy Federal Credit Union
Free FICO Score
Additional cash bonus within 90 days
Cons
Consistent 1.5% cash-back rate means no option for additional points on spending categories
Need good-to-great credit to apply
Spotlighting the cards' key benefit, the Navy Federal cashRewards card offers 1.5% cash-back on all purchases with no rewards ceiling. It's a flat 1.5% back on all purchases, with no change quarterly or restriction on category.
1.5% cash-back stands up with many competing cards. The Freedom Unlimited by Chase, Quicksilver by Capital One, and USAA Preferred Cash Rewards Visa Signature Card all produce the same earnings rate on all purchases.
The Navy Federal cashRewards card is powerful, simple, and consumer-friendly. We like the card for its' generous earnings rate, $0 Annual Fee, and simple cash-back system.
GO REWARDS Navy Federal Credit Card
The Breakdown
Average to Excellent Credit
3x Points at restaurants
2x Points on gas
$0 Fee Annually
APR – 11.24% – 18.00% (Balance and Purchase Transfer)
Who It's For
Consumers who frequently charge dining expense
Commuters
Consumers who may travel for business
Pros
Great return on dining expenses
Additional points on gas
$0 Annual Fee
Average credit entry
Cons
Specific to 2 categories
Slightly limited in scope
The GO REWARDS Credit Card by Navy Federal strikes gold in a specific niche. This card is catered to consumers that spend a lot of time (as the name suggests) on the go.
With 3x points for every dollar spent on dining and 2x points on gas, there are piles of rewards to be had for those who frequent these expenses. Commuters can exploit their gas expense to earn rewards. Traveling businessmen and women can earn heaps of rewards fine dining with prospective clients, or hitting the road to grow business.
Outside of this purpose, the card functions like a traditional 1% cash-back card. It compares closely to the Savor Card by Capital One, which offers 4% back on dining but no gas benefits.
Platinum
The Breakdown
$0 Annual Fee
APR – 8.24% – 18.00% (Purchase and Balance Transfer)
Average to Excellent Credit
0% intro APR on balance transfers for 12 months
Who It's For
Consumers who will carry a balance month to month, and desire a lower APR
Pros
Lowest base APR of all Navy Federal cards
$0 Annual Fee
0% intro Balance Transfer APR Incentive
Cons
Despite its name, the Platinum Credit Card by Navy Federal does lack substantial value for consumers. The card extends credit to those who may carry a balance with attractive APR terms but offers no additional rewards.
While 0% APR on Balance Transfers for 12 months is a nice boost for larger purchases, it is generally a bad financial practice to pile large sums onto credit without the capital to pay it off. No credit card is without purpose, but there is much better value to be had on nearly every offering by Navy Federal.
nRewards Secured
The Breakdown
Rebuilding Credit
Young Credit
Secured card with $200 deposit into Navy Federal Savings Account
$0 Annual Fee
APR – 18.00% (Purchase and Balance Transfer)
1x Point for every dollar spent
Upgradeable to cashRewards Credit Card
Who It's For
Consumers who are rebuilding their credit score
Consumers with no credit who want to build history
Pros
 Secured card backed by cash
$0 Annual Fee
Earns rewards despite being secured
Potential to upgrade to unsecured cashRewards card starting at 6 months
Cons
Not much use for consumers who seek competitive rewards
Higher APR at 18.00% flat
nRewards by Navy Federal is their take on a secured credit card, a type of card offered by almost all credit card companies. To use this card simply deposit $200 into a Navy Federal Savings account to unlock use. You earn a 1x point for every dollar spent.
For young credit, this is a great option to build a credit history. Navy Federal offers an upgrade opportunity starting at 6 months to turn your card into a cashRewards card.
With all these offers, Navy Federal casts a wide net over various uses and rewards. All cards weighed against each other, one card stands out above the rest. It's versatile, strong, and stands against competing cards at major banks. That card? – The cashRewards Card.
cashRewards Card by Navy Federal Credit Union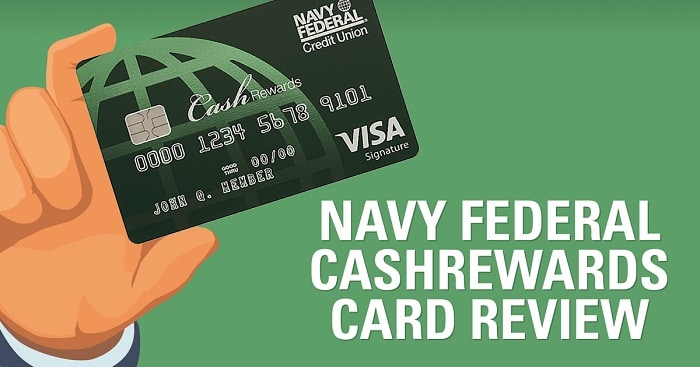 What cashRewards Does Well
Powerfully Simple Rewards Program
1.5% cash-back on all purchases is nothing to scoff at. The Navy Federal cashRewards card fields a very competitive rate of return that most consumers will find attractive. As we mentioned, it stands up to cards provided by Capital One, Chase, and USAA.
The simplicity of the card is a bonus, compared to the rotating category cards that feature higher rates on certain purchases. No matter which niche you spend, you will find rewards.
There is no need to remember to activate bonuses or choose categories. When building credit strategies into a daily routine, it's much easier to count on a card that does the heavy lifting for you.
Cash Back Bonus Incentive
As an added bonus to the 1.5% cash-back, Navy Federal is offering a $250 bonus when spending $2500 within the first 90 days of opening. This is a whopping 10% return on your first $2500! It would take spending roughly $16,670 on the card to earn the same $250 at a 1.5% rate.
These bonuses are becoming more and more frequent, but are still not offered by all credit card companies. It's a pleasant boost to the value of the card.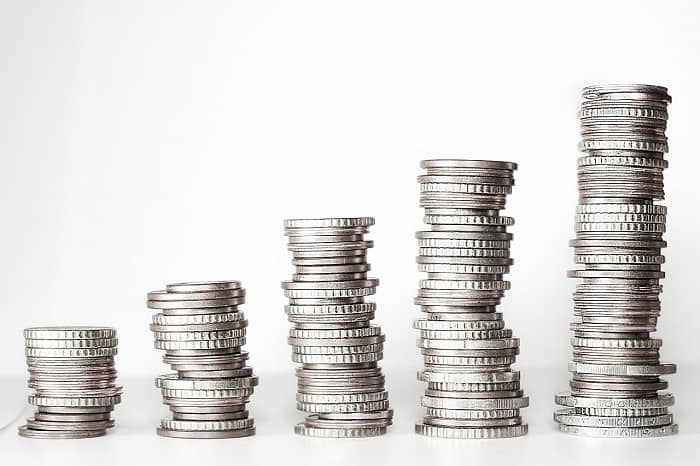 Low Costs to Maintain
There are a few costs associated with credit. All of which can chip away at the value of the card, depending on the lifestyle and strategies of the consumer. Credit cards that keep these costs low add value to ownership.
To keep in perspective the effect of an annual fee: A simple $49 charge yearly would take $3,266 in spending to offset with rewards before you start to realize gains.
Navy Federal cashRewards' $0 Annual Fee keeps money in your pocket. It is critical to assess every cost and benefit of a credit offer, an annual fee often takes a large offset in rewards to counter. The card also boasts a superb APR range at 11.90% – 18.00%.
With $0 Annual Fee and $0 Balance Transfer you can count on the only cost being the APR (But we're paying the balance off monthly so we won't worry about that, right?)
Navy Federal Perks
Aside from the features exclusive to cashRewards, Navy Federal offers additional perks that come with all cards. All cash-back earned with the card has no limit and no expiration to redeem. You can keep the cash you earn stored away safely until you're ready to collect your return.
Navy Federal also offers two unique perks that are exclusive to card owners.
With cashRewards in hand, you have access to Collision Damage Waiver coverage when you charge a rental. The cardholder can also enjoy their Cell Phone Protection Coverage when paying their phone bill with cashRewards. Up to 3 cell phones can qualify, which makes this perk ideal for families.
FICO Score Access
Another perk available to a Navy Federal cardholder is access to a free FICO score as a member. This deserves its own aside, as it is critical to understand as many facts about your credit as possible.
Credit should be a building block in a multidimensional financial strategy to build wealth. No longer should anyone go without, at a minimum balance, the availability to view their credit score and information. The more information you collect, the better you serve yourself in your goal of mastering your financials.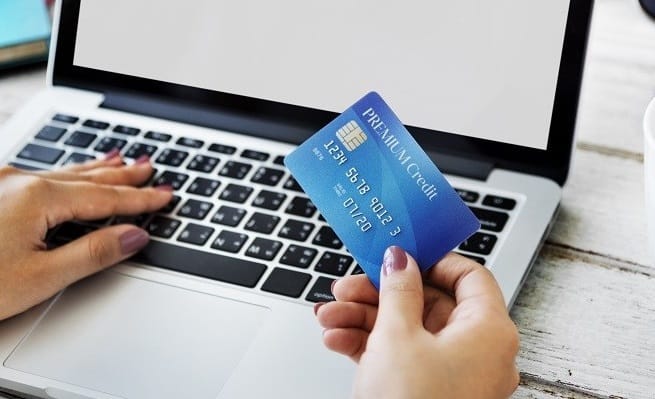 Reasons To Look Elsewhere
Military-Exclusive Offering
All services through Navy Federal Credit Union are available only to members of the Armed Forces, DoD, and National Guard. If you have a family member that is a Navy Federal member, you are also eligible. You cannot apply without meeting these requirements. This will, of course, exclude some consumers, so it is the very first box you will need to check before considering this card.
Smaller Reward Rate
The simplicity of the cashRewards card by Navy Federal is a feature but for certain goals, the card can fall short. If your goal is to have an everyday card for collecting steady rewards (at a slightly lower rate) this is a winner. If your desire is higher returns, or cards with added reward benefits you will have to look elsewhere.
The Blue Cash Preferred Card by American Express, for example, offers an impressive 6% on supermarket and gas. The Discover It Cash Back card by Discover earns a rotating 5% on quarterly purchases. Even Navy Federal's own More Rewards American Express card offers 3% at supermarkets. Purely from a rewards standpoint, you can do better.
Travelers should also weigh this card against the numerous options available for collecting airline miles.
Need Better Credit
For those searching for a card to repair or jumpstart a young credit score, this card may not be for you. cashRewards requires average to excellent credit to qualify.
Instead of cashRewards, consider one of many secured credit card options to build up history responsibly such as the Citi Secured Mastercard or Capital One Secured Mastercard. With a strengthened credit score you will then be eligible for the benefits of this card.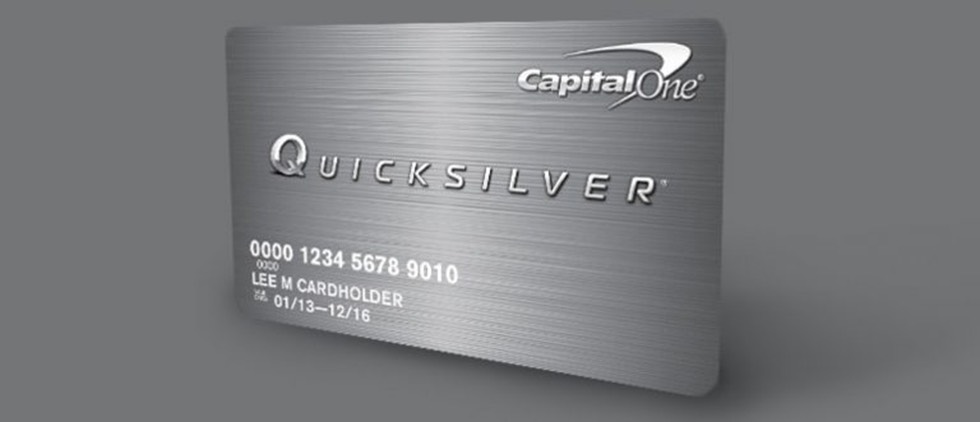 cashRewards Compares To
USAA Preferred Cash Rewards Visa Signature Card
Navy Federal does well to provide a card that can stand alongside these cards in benefit. 1.5% seems to be a popular reward percentage, and all 4 cards offer the same reward. All 4 also come with no annual fee.
You may find however that you prefer the extra benefits a credit union can offer against a major bank, or perhaps have a banking relationship with Navy Federal already. It is an ultimate convenience that you can find a card so comparable to major credit providers within the umbrella of a credit union.
FAQs
How do I apply for cashRewards by Navy Federal?
Applying is as simple as visiting their website and starting the application process. Standard credit application information will be required for the credit check and approval.
How long will it take to get the card?
In most cases, upon approval, it will take 7-10 business days to get the card.
Does Navy Federal have foreign transaction fees?
No. Navy Federal doesn't have any foreign transaction fees as of January 4th, 2016.
Does Navy Federal give student loans?
Yes. The Navy Federal Student Loans can fund you when grants, scholarships and Federal Education Loans don't fully cover for your college expenses.
Can I use my Navy Federal debit card at any ATM?
You can use your debit card to make purchases at any location where Visa Debit Cards are accepted and at all Visa or PLUS® System ATMs.
Is there any ATM Fee when using my Navy Federal Card?
А $1 ATM fee is applied when you are using your Debit Card or CUCARD® at any Visa/PLUS System ATM.
Summary
The cashRewards card by Navy Federal Credit Union is a well-rounded rewards card that fits into most credit strategies. With 1.5% cashback, $0 in fee to use, and a generous APR you can comfortably rack up rewards. It is a great solution for everyday use, avoid if using for business or travel. Of all cards found at Navy Federal, cashRewards wins the day.
Keep reading and find out more about How to Find the Best Credit Card for You…