Latest posts by John Hughes
(see all)
Ridesharing services have disrupted the world in recent years, creating a large industry in the process. Many rely on these services to get around, and it is incredible to see how this ride-sharing concept has changed our trends and behaviors. We feel more comfortable going out and moving around even if we are not driving since we are assured of getting quality transport at an affordable fee.
Uber has had a couple of issues in the past, but it is undoubtedly the largest ride-sharing service in the world. Since many people use this service today, it is prudent that we highlight some of the best ways to maximize available benefits and offers to help you get the most value out of it.
Uber Payment Options
When getting an Uber service, you can pay in one of the following options;
Credit and debit cards
PayPal
Apple Pay
Google Pay
Gift Card
Uber Cash
Commuter Benefit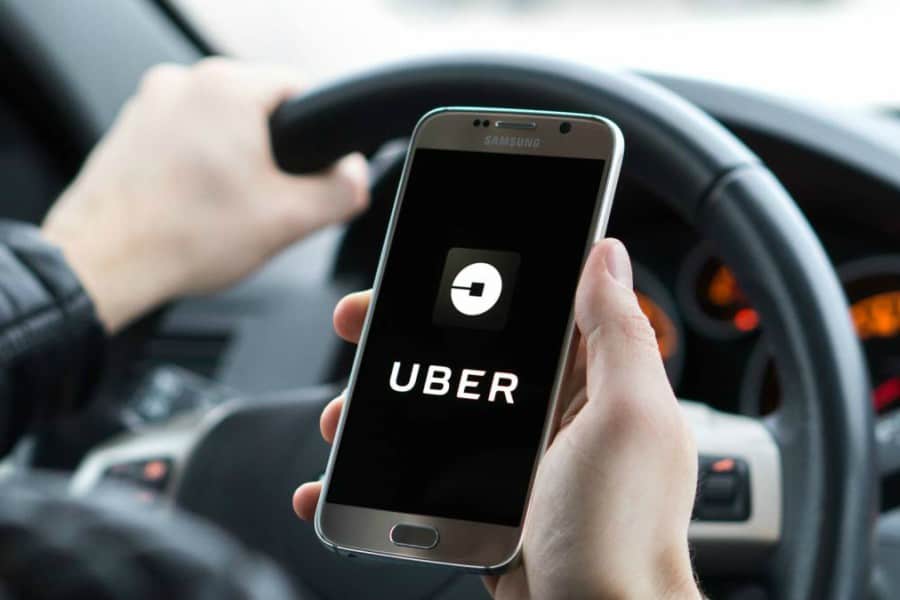 When you open the Uber app and check out after completing your ride, all the available payment options will appear, and it is up to you to choose one. Note that you will have to register all the payment options that apply to you first.
Uber Cash is perhaps the standout option of the list, and it is a form of ride credit that can be used to pay for rides. It is a way Uber uses to simplify the many benefits they offer. Most of the promotional credits appear as Uber Cash, and you can always select it as a form of payment if you are redeeming these benefits on your app. Here are some ways of earning Uber cash;
Buying it directly in the Uber app. Here you can get discounts ranging from 2% to 5%.
Earning it from Uber rewards, for example, you can get $5 Uber cash for every 500 uber reward points you get.
Get cash from credit card rewards such as Amex Platinum card.
How to Pick the Best Card for Uber Rides?
It is easy to think that all credit cards are the same for Uber. Well, there are many of them out there, and you have to choose one. These cards offer rewards and benefits for Uber users, and if you look into them, it becomes easier to find a suitable one.
One crucial aspect to look out for in any credit card for Uber is the reward plan. These rewards come in various forms, and it helps to assess the value you get from each of these reward plans and which one suits you better. One standard reward that most credit cards give is a 3% cashback on Uber rides.
Other vital things to look at are the annual fees, redemption options, and additional benefits to using the card. Assess your spending habits concerning the credit card you are getting and see whether it suits you.
Best Credit Cards for Uber
1. Chase Sapphire Reserve
The annual fee for holding this card is $550. While this amount might be on the higher side, you get to enjoy several benefits and rewards that can potentially overshadow the cost.
You earn 50,000 bonus points after spending $4000 on purchases in the first three months of operating the card. In other terms, you get around $750 toward travel if you redeem the points through Chase Ultimate Rewards. It is advisable to redeem them this way as you get 50% more value.
You will earn 3x points on all Uber travels immediately after getting the $300 travel credit. Aside from that, you get 3x points for dining at selected restaurants, and a single point for every dollar spent on other purchases. There are no charges for foreign transactions.
Additional benefits include;
Complimentary airport lounge access after enrolment in Priority Pass
Access to a collection of luxury resorts and hotels
An application fee credit for Global Entry of up to $300
2. The American Express Platinum Card
The annual fee for this card is $550, which like the Chase Sapphire Reserve, is a bit high. The platinum card is a luxury charge card, but it still stands out as one of the worthwhile options for frequent Uber users.
Every month, you can get $15 in the form of Uber Cash and an extra $20 in December, which sums up to an annual saving of $200. Note that the unused Uber credits cannot be used for the following month and ensure that you use them as soon as you get them. To redeem them, you have to include the Platinum card as your mode of payment in the Uber app.
You can enjoy a lot of benefits by using the Platinum card but not bonus points on rides. You will get 5x points for every dollar spent on proved airfare and hotel purchases. In addition to that, you will get 1x points for every dollar on selected purchases. If you manage to pay $5,000 in the first three months, you will earn 60,000 points.
Additional rewards include;
Access to the selected elegant hotels and resorts program
Free credit for global entry or TSA Precheck
Free airline fee credit worth $200
This a luxury card, and even it offers a lot of other l amenities beyond the $200 Uber credit. It suits people who frequently travel since they are ones who can take advantage of the benefits such as complimentary Hilton Honors Gold Status, among others. If you are not a frequent traveler, it is advisable to look at the other credit cards with lower annual fees and reward programs that you can leverage.
Wells Fargo American Express Propel Card
This is the first card on our list with no annual fee, something that makes it suitable for many users. However, it still offers a couple of rewards and benefits you can leverage.
You can get 3x points on eligible transportation, travel, dining, and streaming purchases and 1x for all other purchases. This implies that you can earn 3x points for every dollar spent on Uber rides. If you hit the $1000 threshold in the first three months, you will be rewarded with 20,000 points, which translates to $300 when redeemed for cash.
One impressive thing about this card is that while most with no annual fee restrict counts under their reward categories, the travel category here includes regular hotels, flights, gas stations, tolls, and garages, among others.
The card provides an initial Annual Percentage Rate offer on new transfers, which stands at 0% for the first 12 months, after which the rate will range between 15.49% and 27.49% depending on your credit rating.
The Discover it Cash Back Card
This card has no annual fee and is a favorable option for many users owing to the simplicity of the rewards. On signing up, you will get an introductory offer where Discover will match all the cash backs you earned at the end of the year automatically. There is no cap to this, and it is up to you to try and earn as much cashback as you can.
When you use the card, you earn 5% cashback on daily purchases at selected stores such as groceries, restaurants, gas stations, rideshares, and online shopping, among others. In addition to that, you earn 1% cashback on all purchases. You can redeem all your rewards at any time, as they never expire.
The Discover it Cash Back is one of the top cards of its kind owing to the excellent rates that apply. Note that the 5% cashback is limited to $1500 in purchases every quarter you activate. The categories change every three months, and it helps to stay on top of them to get the best value.
The Uber Visa Card
This is a card dedicated to Uber, and it is interesting to see how it compares with the top options in terms of rewards and benefits. It has no annual fee and offers you 5% Uber Cashback on Uber rides, Uber eats, and JUMP electric bike-share service. It offers 3% back on restaurants, hotels, and airfare and 1% on all other purchases.
The sign-up bonus is impressive as you get $100 if you spend $500 on purchases in the first 90 days of opening an account. You can redeem this bonus for Uber Cash, statement credits, or gift cards.
Other benefits include;
If you pay your mobile bill with Uber credit card, you get up to $600 for mobile phone damage or theft.
Get invites to exclusive events and offers.
Surprisingly, this card is not the best in terms of rewards and benefits. It stands out as one of the best cashback cards.
Tips for Getting the Most Out of Uber
If you want to get the best value from Uber, choosing the right credit can help you a lot in this regard. However, you can be smart and utilize the full functionality of the app to help you save and get the best service. Here are some of them;
Give the Driver Your Location
In some cases, you can find it hard to pin down the specific pickup spot on the Uber app. This is particularly applicable when you are in unfamiliar territory and do not understand the language and area well enough.
To make it easier for you, Uber allows you to share your location with the driver. If you are near the designated location, you would want the driver to pick you up, and they can adjust this accordingly. This feature will help you get the most miles out of your trip since drivers can pick you from the exact location.
Visa Local Offers
Uber has a reward program called Visa Local Offers. As opposed to getting rewards when you pay for rides, you get credits when you shop at featured restaurants and shops. This is a partnership with Visa, and you have to link your account to be eligible for this program.
First, ensure that you add your credit card details in the payment option and then check on the rewards tab to see the 'Visa Local Offers.' Opt into this option, and you will be eligible to earn credits from participating stores. The credit you get depends on the merchant, but it ranges between 1% and 10% of the purchase.
Share Your Trip
When catching up with people, it is hard to estimate their arrival time as the roads are very unpredictable. In some cases, an Uber driver can take a wrong turn and delay you. To avoid such incidents and get the most of Uber, you can share your ride location in real-time with your friend. This way, if you are meeting up with them, they can leave at the right time rather than getting there earlier and having to wait for you.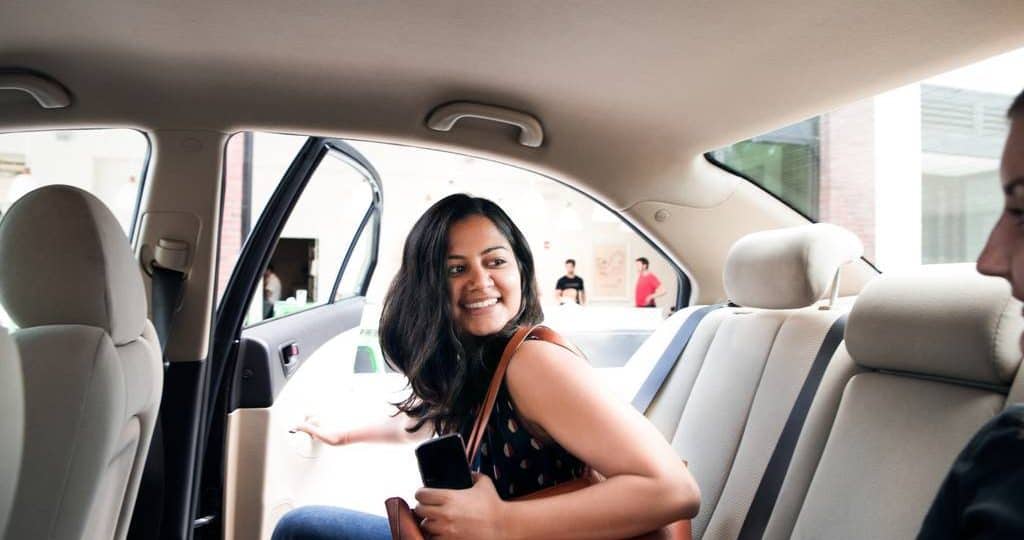 Pass by Different Locations in One Trip
If you are going somewhere and need to get a few things, Uber allows you to enter up to two additional stores before getting to your final destination. This makes it easy to stop by a gas station or supermarket to buy a few things.
To enable this feature, click on the plus sign on the text box where you need to key in your destination. It will bring additional text boxes, and you can add these stops before you start your ride. Uber specifies that riders limit these stops to a maximum of three minutes to avoid inconveniencing the drivers.
Buy Uber Gift Cards
At some specific times of the year, you can buy discounted Uber gift cards from selected stores. These gift cards have codes that can be added to the payment menu option and add your Uber credits in the process. This is a great way to save on your rides if you might be using Uber rides in the coming days or weeks.
FAQs
Can I Earn Rewards with a Bad Credit Rating?
You can earn most of the specified rewards regardless of your credit rating. If otherwise, the credit card provider will specify. However, no amount of rewards and bonuses can make up for high-interest fees and try hard to pay for your rides in a good time.

This is because if you leave them for long, they will accrue interests and force you to pay much more than you used, something that is not good for your finances.
What are the top things to look out for when shopping for the best credit card?
The number of credit cards out there is huge. It helps to have a couple of things to look out for when shopping for the best one. These are the aspects we analyzed before coming up with a list of the top options. They are fees, potential rewards, long term value, sign up bonuses, and other perks specific to that card.

However, a practical way to go about it is by using a rough budget of your expenses for a specified period, say one year, and calculate how much you will get at the end of the period. This will give you a clear picture of the value you are getting since some of the bonuses offered by these cards might not apply to you.
Are these offers applicable to Uber only or stretch out to other rideshare platforms?
The cards have offers for other rideshare platforms, but they are not similar to the Uber ones. They specify the offers that apply for similar services such as Lyft, and it is vital to look at what gives you the best standard value if you like switching between the various services available.

If you prefer to get around town with UberPool or want to have your privacy by using an Uber Comfort ride, signing up for a rewards credit card can save you some significant amount of money in the long run. You can find several credit card comparison tools on the internet that let you assess the value offered by each card, depending on your spending habits.
Further Research
How to Find the Best Credit Card for You: Having a credit card is not only convenient but helps you build credit and get out of a financial pinch. Learn here how to find the best credit card!
The Best Credit Cards for Airbnb: Airbnb has partnered with credit card issues to offer users the best conditions. Today, we show you the best credit cards for Airbnb and how to acquire them.
Best Medical Credit Cards: Healthcare costs are a major issue in America. Today, we show you the Best Medical Credit Cards that can help you reduce charges of your healthcare debt.