Latest posts by John Hughes
(see all)
Keeping track of your personal finances is not an easy task, regardless of how much money you make. This is why most of us find ourselves deep in debt circles where we survive from paycheck to paycheck and continuously rely on overdraft facilities. With a little bit of planning and a better view of what your money is being spent on, you can salvage your personal finances and spend money wisely while still saving up for your retirement.
We live at a time where technological advances have transformed things. Budgeting and personal financial management should not be done manually. You can use online software to keep track of your expenses. Out of the various options available on the web, we have singled out two notable ones; Mint and EveryDollar.
In this piece, we will review these two comprehensively and allow you to compare their distinct features if you are to pick one wisely. Read on;
The Main Differences Between Mint and EveryDollar
Mint is a free app, whereas EveryDollar has a free and paid version
Mint synchronizes data from your financial accounts, whereas EveryDollar mainly relies on you keying in this information
Mint is full of advertisements, whereas EveryDollar has no adds that will interrupt you.
Overview
Mint
Mint is a free budgeting app that synchronizes a user's bank accounts, credit cards, and PayPal as well as other financial accounts to help them track their income and expenses.
It is based in the US and Canada and was established by Aaron Patzer. Earlier one, this app provided account aggregation capabilities through a partnership with Yodlee but has shifted to Intuit for real-time connection with financial accounts.
Its primary service lets you track bank, credit card, investment, loan balances, and transactions on a standard interface. You can also set financial goals and set budgets based on your income and how much you want to save. The app has over 20 million users in the two countries.
Mint helps you to track bills and will alert you in case you miss a payment. It is available as a mobile app supported by Apple and Android devices. You can access the online version on any device. This app has been around for a long time and is arguably one of the most established personal finance management tools.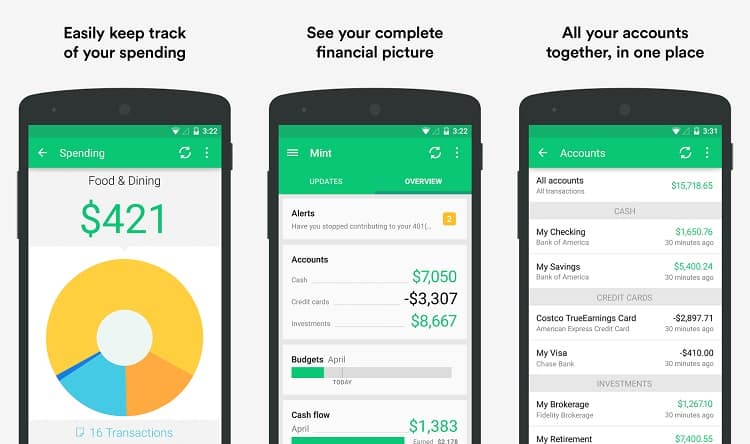 EveryDollar
EveryDollar is a budgeting app that helps you to create a monthly budget, track spending, and get out of debt fast. Compared to mint, it is a relatively new web-based tool. It was created by Dave Ramsey's company and released on March 23, 2015.
It is available in two versions, a free one and a paid one ($99 per year). With this tool, you need to key in your transactions manually, and we will explain more on that below. It is based on the zero-based budgeting concept.
This concept works like this; you take your income and divide it into various spending categories such as savings, housing, food, transport, insurance, and debt among others. In a nutshell, you divide out the money until there is nothing else. This way, you get an idea of what you can do in each category based on the amount allocated.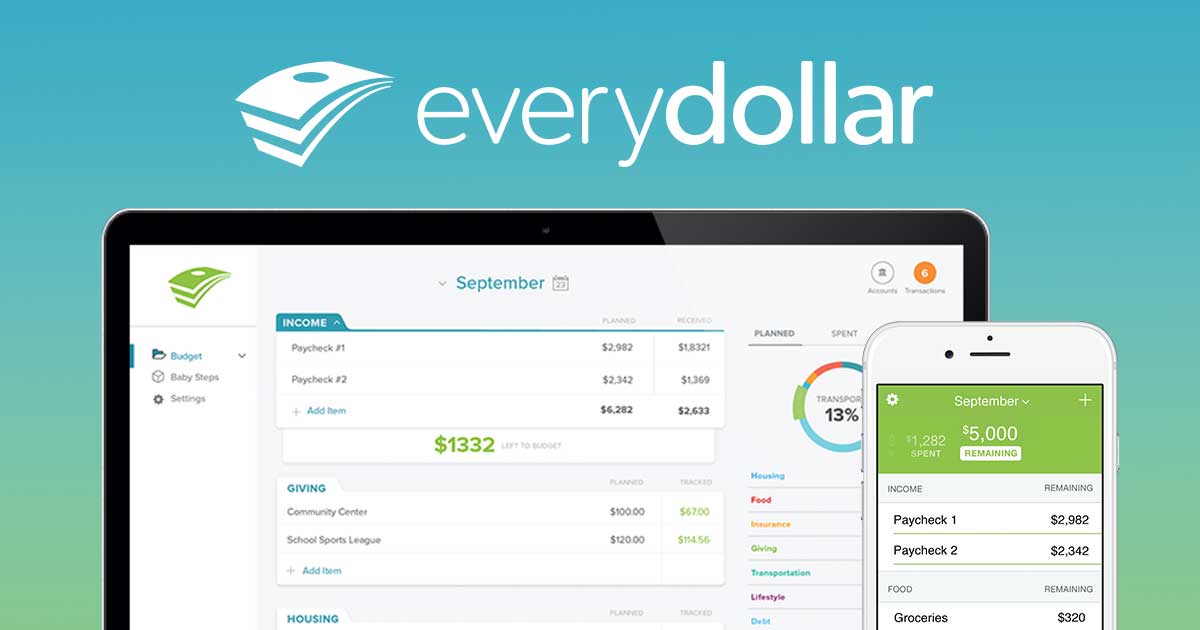 How They Work
All these personal finance applications are launched in the same way. You need to sign up and then log in using your email address and a secure password.
Mint
Mint works by synchronizing your financial accounts. Once you are logged in, fill in the various account details, and it will auto categorize them, giving you a clear picture of how much money you have.
You need to set some rules for your expenses and transactions, and Mint will automatically apply that moving forward. The transactions are automatically downloaded and displayed on the home screen, making it impossible to miss any expense or bill payment.
You can set reminders on bills, build a budget, check your credit score, and see how your investments are faring on.
EveryDollar
EveryDollar is not as automated as Mint, and we believe that this is meant to let you take charge of your finances. Once you sign up and log in, you need to start creating your categories. If you are an enthusiast of Ramsey's work, you can follow his recommended baby steps to achieving financial independence, and they are;
Set up a $1000 emergency kitty
Clear all your debts
Save up to 6 months of expenses
Save 15% for retirement
Clear your house mortgage
Save college fees for your children
Build wealth
You might not have to follow these baby steps, but they give you an idea of how achieving financial freedom can be reduced to smaller attainable goals. The tool allows you to set up automated reminders that will help you keep track of your spending. It has a drag and drops capability that makes it simple to group the various transactions in the proper categories.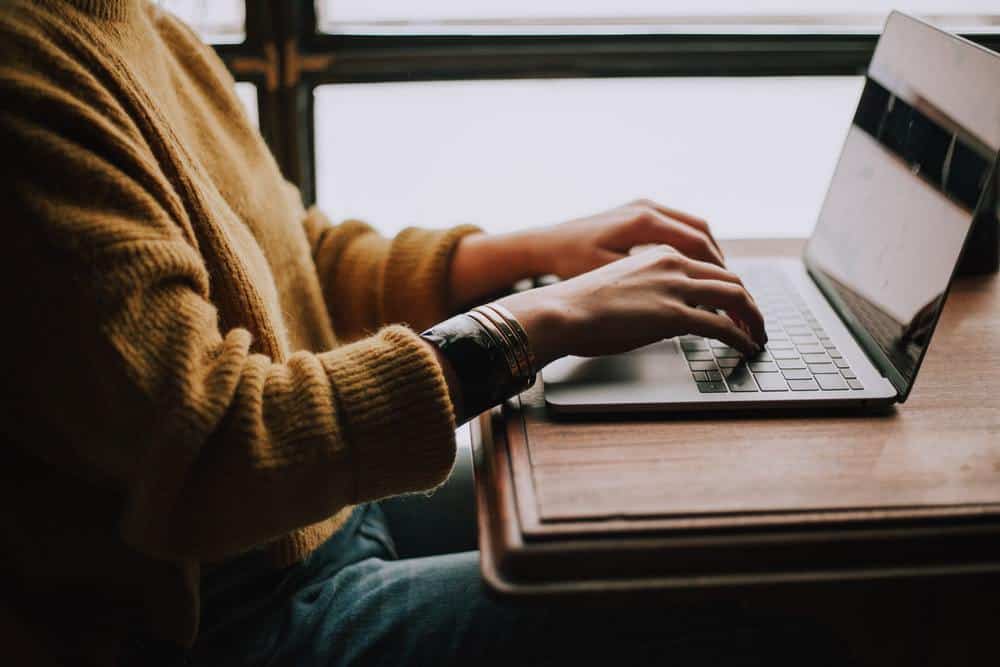 Comparing Mint Vs. EveryDollar
Pricing
Budgeting helps to keep track of your finances, but you need to get value for the money you spend. This way, it is necessary to compare the pricing aspects of these tools.
Mint
Mint is free to download and set up. However, it has a free and paid version. The paid one includes additional features such as the Credit monitor. To enjoy these features, you will need to pay $16.99 per month, but note that you can check your credit score with the free version.
EveryDollar
This tool has a free and paid version, as well. The free version has a plethora of features, but the paid one offers much more. To connect your account to the banks, and get an automated record of your transactions, you need to upgrade to the paid version.
After signing up for the first time, you will get a 15-day trial version of the full version EveryDollar Plus to try out all the other features. The full version costs $99 annually.
Features and Ease of Use
No one wants to use a budgeting tool that is hard to use and has limited features. Here, we will explain what each app has to offer and give you an idea of which one suits you.
Mint
Mint is regarded as the jack of all trades of personal finance management. It allows you to use a more focused approach to budgeting. Its features include;
All accounts in one place
Bill payment tracker
Budgeting goal tracker
Free credit score analysis
Budget alerts
Ability to group bank transactions
Investment tracker
The categorization features of this app are accurate, and you can regroup transactions if you want. It is easy to split a transaction among categories, and you can add optional tags to transactions for more detailed reports.


You can budget for all your categories in Mint, and the app will automatically suggest budget amounts based on your spending history and income. Budgets can be set monthly, weekly or annually and you can have any quantity unspent in a budget rolled over to the next period.
You can set up long- and short-term goals or even set up an emergency fund. Each target must be tied to a specific account. You cannot save for multiple goals with a single account. The bill payment tracker lets you stay updated on your bills and set reminders when they are due. You will also receive warnings when your balance is too low to pay a bill, but you cannot pay them on Mint.
You can receive a wide variety of reports on Mint such as spending, income, net income, assets, and net worth. Also, you can edit these reports and filter the data going into them to ensure that you get the right analysis.
EveryDollar
EveryDollar is available in both free and premium plans, and the features you enjoy depend on what plan you are in.
For the free plan, you can;
Create unlimited budgets
Track transactions against your budge
Email support
For the premium plan, you get the following features;
Connect to your bank for easier expense tracking
Check your account balances within the app
Call-back support and coaching calls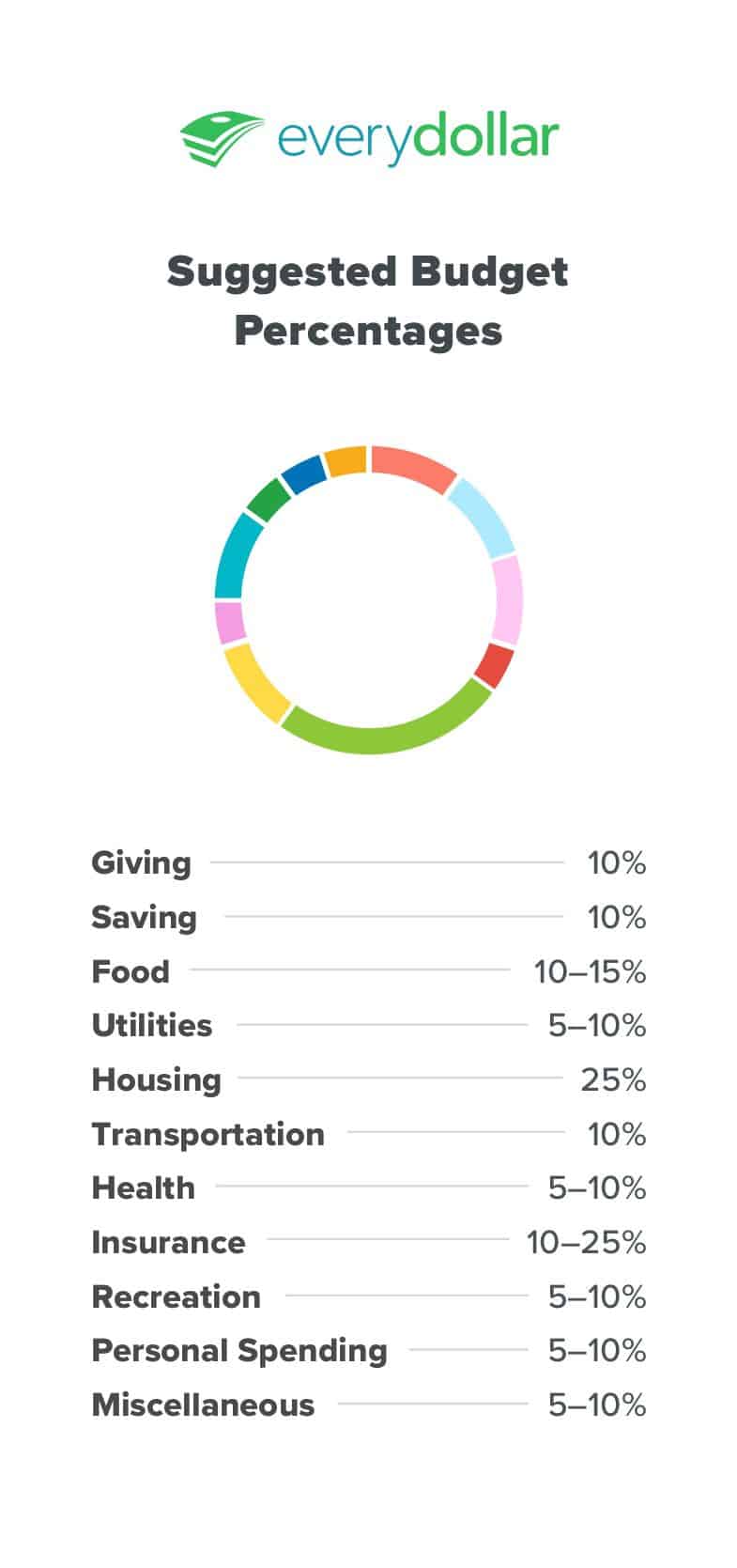 It was mentioned that EveryDollar comes with a clean interface, and all the information you put depends on you. It has 8 default spending categories, but you can create additional ones. You can rename the existing ones to suit your preferences. For each category, you can input the amount "Planned" for it. For special items such as the emergency fund, you can put in your current balance and savings goal.
Each category is open in some way, and you can make notes and change the amounts depending on your transactions. You can also favorite a transaction to make it show up more frequently at the top.
Next to the Planned category is the "Remaining" portion, which is the default, but you can always change the name. There is also a "Spent" portion to see how much you have used up.
Pros of Mint
It offers a wide variety of features at no cost
Weekly summaries via email keep you updated on your finances
Provides alerts via email or SMS that help you to stay on top of pending bills and pay them in time
Budgeting and goal setting allows you to know how you are spending money in a graphical format
Free credit score tracking helps to monitor your eligibility for loans and the impact of previous credit facilities
It is secure as you need to bypass the two-factor authentication when logging into your account
Cons of Mint
Its investing features are limited compared to other personal financial management software in the market
Users have reported several synchronization issues when trying to link their financial accounts with Mint. It could take time to resolve such problems and this beats the logic behind its way of working
The reports generated cannot be reconciled against your bank statements, and the app relies on what it downloads, even if it is wrong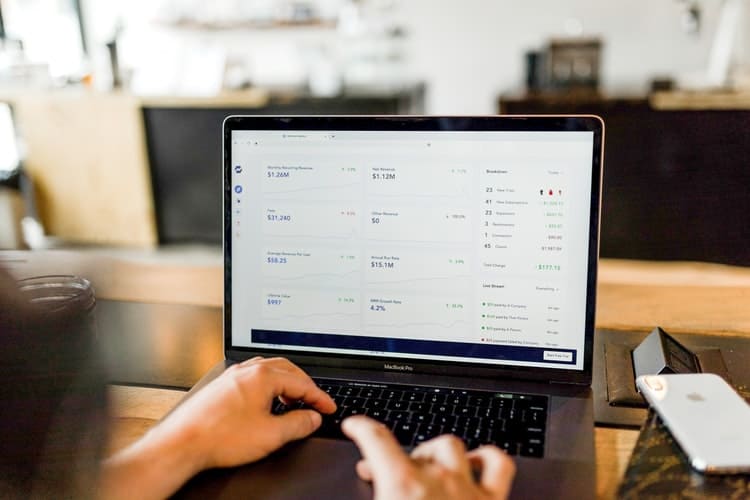 Pros and Cons of EveryDollar
Pros of EveryDollar
The interface is clean and easy to use. You get to set up most of the categories that apply to you, making it more user-centric
It is mainly focused on budgeting, which might be good or bad depending on your needs
EveryDollar connects you with local experts if you need financial advice
It does not bombard you with advertisements
Cons of EveryDollar
It has a free and paid version, and you cannot access all the features in the free version
You cannot link your bank accounts in the free version, which makes budgeting harder as you need to key in all your transactions manually
The paid version provides additional features, but its cost of $99 per year makes it a bit costly, considering most of the other budgeting tools are free
Frequently Asked Questions
Is it secure to link bank accounts to these apps?
These apps have been designed with bank-grade security, and you should not worry about the integrity of your financial accounts. The apps can only read your balances and do nothing else, making them safe for your money.
Which is the best app for beginners?
If you have never used any online financial management tool before, it is advisable to start with the simplest one, which is EveryDollar. Note that it has a free and paid version, and you will need to pay the annual fee to access the additional features.
Can these apps pay bills or transfer money?
These apps only read what is in your bank accounts and collect this information for better financial management. They will alert you when a bill is pending, or you need to make a payment but cannot do that. Mint had this feature, but it was removed. You need to go back to your bank accounts and make the payments as you would typically do.
Verdict
Personal finance is a long game, and it is not just about setting up an account on these platforms. They are all, but tools meant to give you a better view of your finances, and the onus lies on you to take charge and improve them. All these apps are pretty good at helping you achieve better personal finances, and the winner depends on what each of them really does for you.
To be honest, these two apps are somehow different, emphasizing why the most suitable one for you depends on what you need from one. Both of them leverage the power of technology and allow you to keep track of your finances on a single platform. Mint has an edge in that it automatically syncs with your bank accounts, but you can also key in this information manually on EveryDollar.
Mint offers a lot for free even though this comes at the expense of advertisements that make the page look crowded. It is suitable for people who want to achieve financial freedom by tracking their expenditures, bills, and investments on a single portal. If you're going to take a passive approach to your finances and just get alerts and reports on how your things are doing, Mint should be your go-to app.
EveryDollar is suitable for individuals who want to take a more active role in their finances. The clean interface gives you the chance to manage your finances by creating budgets and checking on different spending categories. Since you have to input your financial data, you take charge of your budgeting more proactively and can make better decisions regarding your finances.
Further Research
You still haven't made your mind up? Check out some additional comparison we have prepared for you!