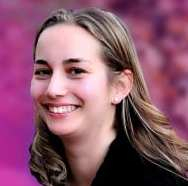 Latest posts by Julie Thompson
(see all)
With digital-only brokerages taking a significant cut from the mainstream stock market, you might be curious about what all the buzz is about. Both Webull vs Robinhood offer streamlined mobile apps for trading on the go and commission-free trades that will guarantee more money in your pocket.
While these tech-startups are still expanding there trading services (most offer only $0 commission trades on stocks and ETFs), it is exciting to see their growth year after year. And millions of newbie traders are jumping on the bandwagon. From features like cryptocurrency trading to demo trading simulation software, it has never been easier to get your feet wet.
Two of these brokerages are Webull and Robinhood. We take a look at their core features, similarities, differences, and how to pick the right one for you.
Main Differences Between Webull vs Robinhood
The Main Differences Between Webull vs Robinhood are:
Webull has an unlimited number of stocks you can receive during the referral period, whereas Robinhood is limited
Webull offers Free IRA accounts, whereas Robinhood doesn't
Webull is designed for the more advanced investor, whereas Robinhood is more suited for the beginner investor
Webull has a trading simulator, whereas Robinhood has a $5 subscription fee to invest on margin (Robinhood Gold) 
Webull investing platform doesn't support cryptocurrency trading, whereas Robinhood supports cryptocurrency trading
What Is Webull?
Webull is a trading platform that was established in 2017. It provides $0 commission on US stocks and ETFs. It is easy to sign up and the interface will please both novice and the advanced trader alike.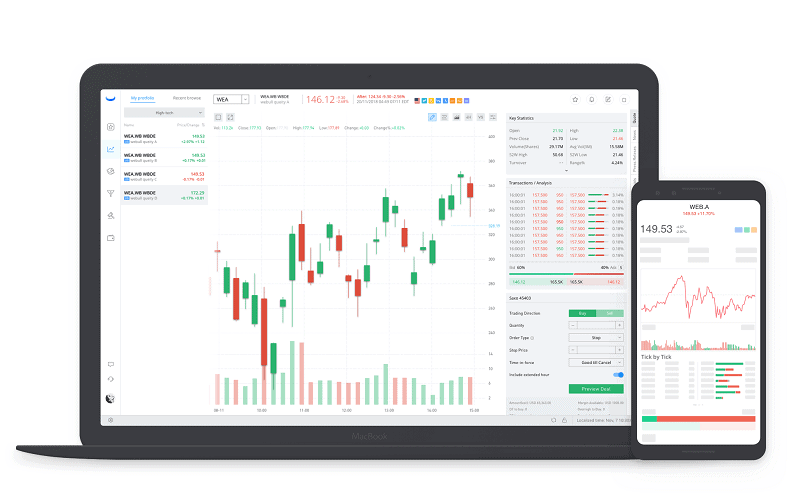 Current Promotion
Webull has a 2 free stocks promotion (valid until February 2, 2020). When you open an account you will receive a free stock valued between $2.50 and $250. Please note: you must finish the account process within 24 hours to receive the free stock.
Then, when you deposit any funds (no minimum), you will get a second free stock valued between $12 and $1,400. To be eligible for the second free stock, the deposit you made into your account must settle (this may take up to 5 business days according to Webull).
Once you deposit settles, your second free stock bonus will be active in your account. You must claim this bonus within 30 days or the bonus will expire. Free stock will be credited to the user's account within 7 business days after claiming.
Stock Screener
The screeners page allows you to track stocks by technical parameters and even set smart alerts so you don't have to babysit your investments. Receive email and SMS alerts on the investing app regarding particular stocks you are watching. Plus, take advantage of an economic calendar with upcoming IPO dates, any profits, and up-to-date news coverage on your portfolio picks.
Even though Webull's trades are limited to stocks and ETFs, you can track cryptocurrencies, futures, options, commodities, and more in real-time through the app.
Trading Simulator
If you are new to stock trading, Webull offers beginner trading courses. You can also take advantage of the trading simulator if you want to test out different scenarios without the worry of fund loss.
Customer Support
Webull doesn't currently offer phone or live chat support. Asking questions by email is not recommended.
However, asking questions through the trading platform's message centers offered quick and helpful answers. By using the message center, you can expect an answer in a reasonable amount of time, even on weekends.
Security
Webull offers two-factor authentication on its mobile app but not on the web or desktop.
Webull is also regulated by the Securities and Exchange Commission (SEC), and the Financial Industry Regulatory Authority (FINRA). However, it is not listed on the stock exchange or holds a banking license. Webull doesn't publish any financial information and doesn't have negative balance protection.
Webull Referral Program
Along with the promotional offer Webull is currently running, they also have a mirrored referral program. The referral program terms also last until 02/03/2020.
You will receive 2 free stocks for every friend that signs up and makes a deposit (no minimum) with Webull. Unlike Robinhood, there is no limit to the number of stocks you can receive during the promotional period (provided your account is in good standing).
What is Robinhood?
Robinhood offers commission-free trades on stocks, options, ETFs, and cryptocurrency. The platform is built around users who appreciate the ease and convenience of mobile investing. There is no investment minimum.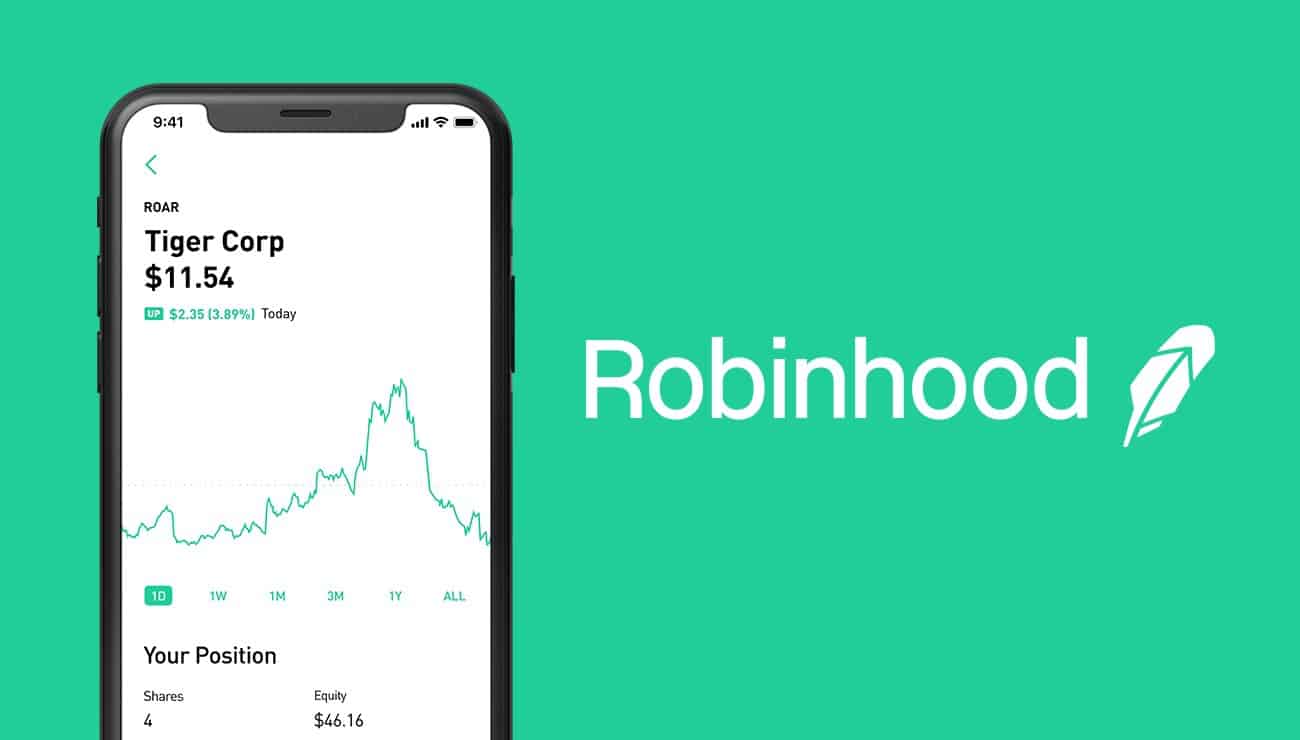 Current Promotion
As of January 2020, Robinhood is offering one free stock when you join. Of course, they advertise Apple, Ford, and Sprint, but do not be naive in thinking you will receive stock from one of these three.
Upon further research, Robinhood states that stock is chosen randomly from their inventory of settled shares. The value of that share can vary greatly from $2.50 to $200.
A look at the fine print gives you an even better picture. 98% of new signups will receive a stock that is valued at $2.50 to $10, 1% will receive a stock valued at $10-$50, and the last 1% will receive a stock valued at $50-$200. And while the odds are not in your favor, signing up for a Robinhood account is free, so you will still be ahead no matter what stock you receive.
You must sign up through the promotional page to qualify and you can keep the stock or sell it once it is been in your account for 2 trading days.
Brief History
Robinhood was founded in 2013 by Co-Founders Vladimir Tenev and Baiju Bhatt. It is headquartered in California. The mobile trading app changed the industry by being one of the first to offer commission-free trades. After its quick popularity, most large brokerage firms were forced to follow suit.
It currently has over 10 million users and a $7.6 billion valuation. Robinhood is climbing the ranks to be one of the largest brokerages. When Charles Schwab and TD Ameritrade merge within the next three years, the firm will service 24 million clients.
Robinhood is FINRA-approved, registered with the SEC, and a member of SIPC. The company makes money from interest on customers' cash balances and margin loans.
Robinhood Gold
With a $2,000 account minimum (required by Federal regulation) you can invest in margin trading using Robinhood Gold. The charge for upgrading to Robinhood Gold is $5 per month. However, a 30-day trial is available for new and existing users of the Robinhood app.
Robinhood Crypto
One of the biggest advantages of Robinhood is the ability to invest in crypto. This is a feature that its competitors have yet to copy. When you add funds into your investing account or sell shares, the full balance is immediately available to buy crypto
Robinhood Crypto is available in 46 states and Washington D.C. (as of October 2019)
The following cryptocurrency options are available
Bitcoin (BTC)
Bitcoin Cash (BCH)
Dogecoin (DOGE)
Ethereum (ETH)
Ethereum Classic (ETC)
Litecoin (LTC
Bitcoin SV (BSV)
Worth noting: cryptocurrency is not supported via FINRA or SIPC. However, interest in crypto continues to increase. If you are interested in a piece of the crypto pie, Robinhood is a safe place to learn about your crypto stock trading choices. 
Cash Management
Robinhood announced in late 2019 that they were adding banking to the mix (a popular add-on for digital brokerages). The cash management account boasts a 1.80% APY, a debit card, and a free ATM withdrawal network of over 75,000 ATMs. The cash management option is also FDIC insured due to Robinhood's partnership with notable banks.
As of January 2020, the only way to sign up for the cash management account is to provide your email and join the waitlist. The cash management account will be linked to your brokerage account.
Security
As a digital-only brokerage, Robinhood takes security seriously. They encrypt your account password (never stored in plaintext), your social security number, and other sensitive information before they are stored. Once banking credentials are verified, they are never accessed again.
Bonus security features include mobile trading app access using TouchID, FaceID, or custom pin code. Plus, two-factor authentication via an external authenticator app or SMS.
Customer Support
Robinhood offers phone and email support, but if you have a quick question about your trade, don't expect to get ahold of them quickly. If you need 24/7 support as part of your brokerage package, Robinhood will probably disappoint. They also don't have any physical locations for face-to-face consultations.
Robinhood Snacks
Robinhood Snacks provides daily and weekly financial trends newsletters, and a daily podcast called "Snacks Daily". You can even sign up for the newsletter if you are not a Robinhood app user. I find the newsletter to be very readable (Robinhood boasts it only takes 3 minutes) with just the right amount of humor. A.K.A. if you love pop culture and memes, this is the newsletter for you.
Robinhood Referral Program
Every time you refer a friend and said friend successfully opens an account with Robinhood, you will both get one free stock trading chance. You can receive up to $500 in stock every year. This is a great way to build your portfolio if you are low on cash. Please keep in mind that they only allow one Robinhood account per person.
Invite your friends from the mobile app in 3 easy steps:
Locate the account icon in the bottom right corner, tap
Then tap the invite friends, get free stock
And finally, tap invite friends
Shared Features
Commission-free stocks and ETFs
Both platforms are great for long-term investing
Easy to use platform and mobile investing app
No minimum balance
Generous referral program
Customer service is lacking in some areas (neither company offer 24/7 support)
No mutual fund trading
What are the Fees?
Both Webull and Robinhood have commission-free stock trading and ETF options trading.
Pros and Cons
Webull Pros
Commission-free stock and ETF trading
No inactivity fee
Easy to use investment platform
No minimum deposit
24-hour account verification
Available on web, desktop, and mobile
Robinhood Pros
Commission-free for trading stocks, ETFs, and options
cryptocurrencies (bitcoin) trade support
Web and mobile app
Easy to use interface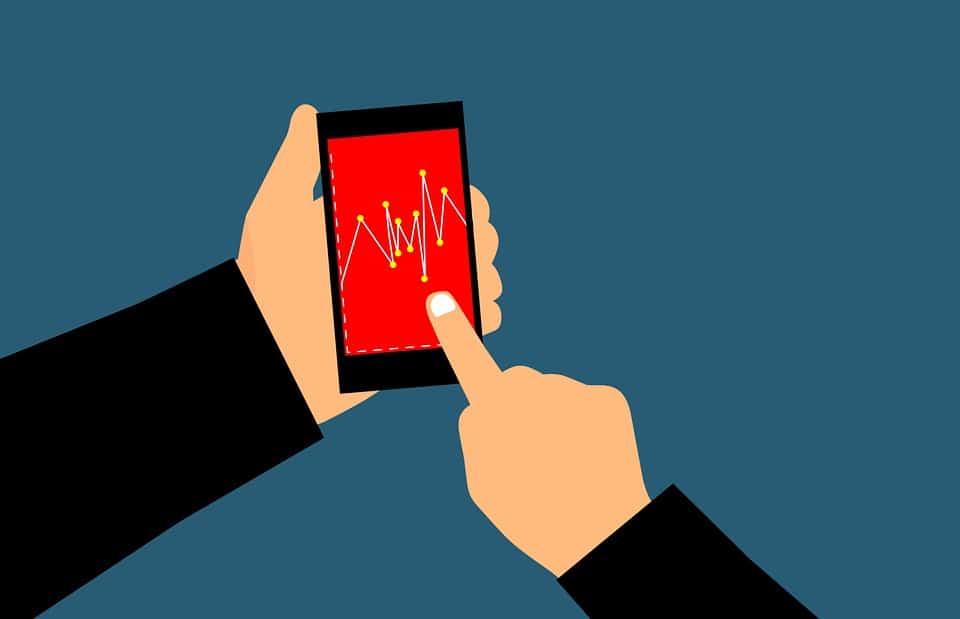 Webull Cons
No mutual fund
No live chat or telephone support
Only one currency available (US Dollar)
No digital wallet transfer (only bank ACH, $8 charge for domestic wire transfer, $12.50 for international)
Only offers individual cash and margin account
Can only add funds using the mobile app
Offers a demo account, but lacks tutorials on how to use the investment platform
No negative balance protection
Robinhood Cons
No partial shares
Could use more financial education tools
Not available nationwide
No tax-loss harvesting
No portfolio rebalancing
Integrations don't always sync correctly
No mutual funds
No categorization such as retirement, socially conscious, etc.
FAQ
Is Webull really free?
Webull offers commission-free trading with no minimum account balance. You can choose from over 5,000 U.S. stocks and ETFs. There are no fees to open or maintain your account. It is also free to use the Webull app software trading platform.
How does Webull make money?
Webull works behind the scenes to process buy and sell orders for larger firms that don't always have time to sell the order flow securities themselves.
Can I transfer stocks from Robinhood to Webull?
Yes. You can transfer stocks from your Robinhood account to the Webull app. You will need to first contact Webull to initiate the transfer. Also, you must use the following approved methods for stock transfer: ACATS, DTC, and transfer agent transfers.
Alternatives
M1 Finance
If you have a hard time visualizing what you want your ideal investment portfolio to look like, M1 Finance can help you out with its Pie portfolio view. Assign goals or certain industries to your Expert Pies and M1 Finance will put together stocks to help you meet your preferred criteria. The platform offers several automation features such as automatic rebalancing, tax support, cash control, and recurring investments.
Pros:
Creates an optimized pre-built portfolio based on categorized goals
Good for a DIY investor who prefers to save money on fees
Fractional share investing
Cons:
No options or mutual funds
No online chat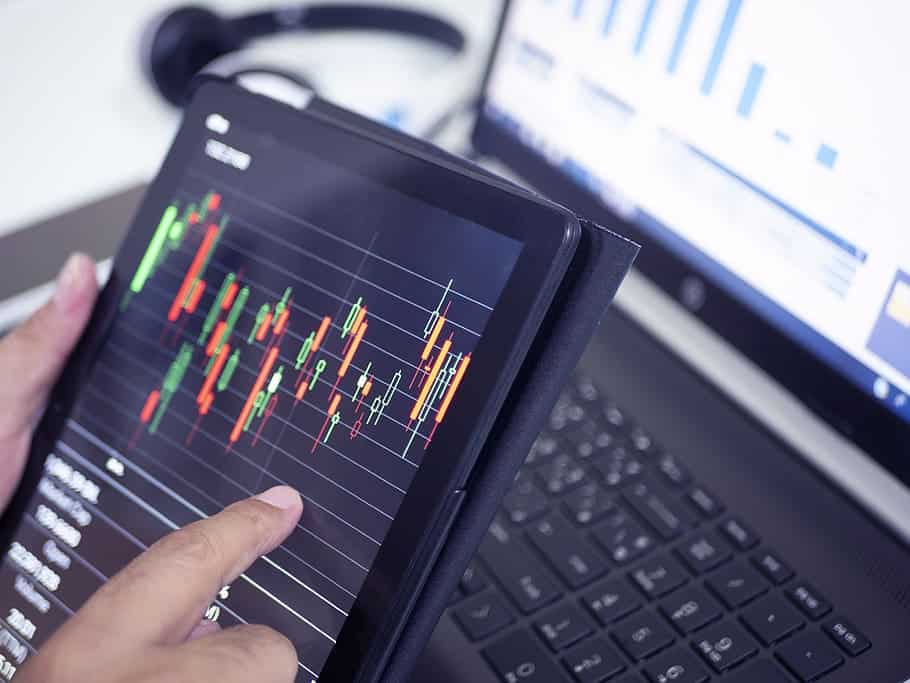 Fidelity
Fidelity is best for long-term investments such as retirement. It is also great for transaction-free mutual funds and customized stock market research tools that can help an active trader stay on top of their game and gather crucial market data. They also offer 24/7 customer support, brick and mortar branches, and in-person seminars and webinars for the market, financial, and tax updates.
Pros:
Personalized market research tools
Knowledgeable customer service
Expense-ratio-free index funds
$0 commission stock, options, and ETF
Cons:
High broker-assist fees
Best for the advanced trader
The most cost-effective for frequent traders (at least 36 trades per quarter)
Minimum investment ($2,500)
Firstrade
If you prefer free trading but are not feeling the Robo advisor scene, Firstrade is worth looking into. Their fees rival competitors and with no minimum account deposit, the platform is good for small investors. They also offer customer support in both Cantonese and Mandarin for Chinese users (along with standard English) which is helpful for international traders.
Pros:
A large variety of investments
Can trade stocks, ETFs, options, and mutual funds (for free)
24/7 live chat assistance
Educational trader tools including a screener that allows you to search by investment performance, net assets, and expense ratios.
Cons:
Charge for exercise and assignment fees
No human management portfolio option
Conclusion
As tech startups, both Robinhood and Webull are rough around the edges and are lacking in features that you may find in larger brokerages (i.e. dedicated customer service and advanced trading options). However, both are free to join and maintain.
Unless you are opposed to mobile app trading or are already a serious trader with a paid account, both platforms are worth a try. Robinhood and Webull can help you increase your trading knowledge, give you the confidence to trade more frequently, and even provide an on the go convenience that rivals the largest brokerages.
What are you waiting for? Both platforms are offering generous promotional offers and referral bonuses. If you have been putting off joining an app-based brokerage, you have nothing to lose and a few free stocks to gain.
If you enjoyed reading this article we suggest you check our guide on How To Invest Money Wisely and How To Invest 200k.