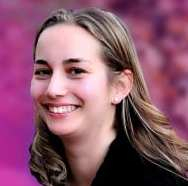 Latest posts by Julie Thompson
(see all)
Both TIAA and Vanguard offer long-term investment options for retirement plan and lifestyle goals. While both have been in business for several years (TIAA over 100 years, Vanguard over 40 years), each investment firm offers diverse investment and banking products with solid returns.
TIAA, a Fortune 100 financial services organization, is the number one not-for-profit retirement market. TIAA currently has 5 million customers. It has a network of over 1,300 advisors and over $1 trillion in assets.
Vanguard has over $5 trillion in global assets under management (August 2019) and more than 30 million investors. In May 2019, Vanguard received the first Exemplary Stewardship Award from Morningstar (a highly-respected investment-research and investment-management service company).
If you work in the not-for-profit sector or just curious how TIAA stacks up to Vanguard, below you will find an in-depth comparison of the two. Serious investors will appreciate the diversity of funds and lower fees.
If superior customer support is top on your list or you are a newbie investor, consider our alternatives at the end of this post. You might find they are easier to navigate in the beginning, while TIAA and Vanguard are good options to transfer your investments to for the long-term.
Main Differences Between TIAA vs Vanguard
The main differences between TIAA vs Vanguard are:
TIAA has brick and mortar stores, whereas Vanguard is fully online
TIAA offers a robo investing service with a $5,000 account minimum, whereas Vanguard does not currently offer robo investing.
TIAA is a better choice for investors who like shared accounts, whereas Vanguard is for fund investors.

TIAA offers Robo-advisor services in addition to broker managed accounts, whereas Vanguard only offers broker managed accounts

TIAA is a full-fledged financial institution that offers various banking services, whereas Vanguard is more inclined to the brokerage business
What is TIAA?

Teachers Insurance and Annuity Association of America (TIAA) is a financial advisory firm headquartered in New York. The firm is over 100 years old and currently services a full range of not-for-profit workers including academic, medical, government, and cultural with various financial products and services. It is also the largest global agricultural investor and ranked as one of the top companies for both working moms and executive women.
Brief History
TIAA was founded by Andrew Carnegie in 1918. In 1936, the company started offering Collective Decreasing Insurance, a new form of life insurance. By the 1950s, TIAA created the College Retirement Equities Fund (CREF), the nation's first variable annuity. By the 90s, TIAA offers its customers a socially responsible investment option called CREF Social Choice Account.
TIAA currently offers diverse products available in investing, borrowing (home purchase, refinance, home equity line of credit), and banking. In 2019, TIAA receives the Lipper Best Mixed Assets Large Fund Group by Refinitiv (4th consecutive year).
Investment Products
Retirement annuities — Employer-sponsored, retirement savings with a fixed or variable annuity. When you choose to retire, TIAA gives you the option of a monthly lifetime income.
IRAs —  Roth IRA and traditional.
Brokerage accounts — Build your investment account from stocks, a bond fund, ETFs, mutual funds, etc. TIAA also offers professional management.
TIAA Personal Portfolio
Managed accounts
529 education savings —  Open a 529 for your child, grandchild, or yourself for tax-free money for education expenses.
MarketSafe CDs —  Grow your money with 100% principal protection and potentially profitable gains.
What is Vanguard?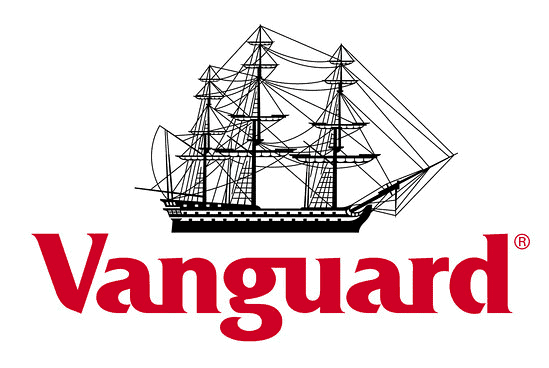 Vanguard is a brokerage firm that offers Vanguard branded mutual funds and ETFs. Vanguard is best for long-term investors and those who are interested in Roth IRA and traditional IRAs. To invest with mutual Vanguard funds, you will need to start with a $1,000 account balance. Vanguard is part of the online brokerage movement that offers $0 commission-free trades.
Brief History
Founded by John C. Bogle in 1975, Vanguard's core mission was to be the first mutual fund company that was completely managed by its owners. Since Vanguard has no outside owners, the returns are consistent and the fees have remained low.
Vanguard's vintage ship logo icon references the 19th-century vessel. Vanguard means "in the forefront". This meaning has remained true through the years as the company continues to excel in the brokerage space.
Investment Products
Vanguard mutual funds — high performing with low expense ratio, it's a win-win
Vanguard ETFs —  1,800 Vanguard branded investment options, lower minimums, and real-time pricing
Other mutual funds, stocks, and other ETFs — over 100 other investment fund families to choose from
CDs & bond fund
Cash options — money market funds and CDs
IRAs: Roth & traditional
Individual & joint accounts
529 college savings plan
Annuities — The Vanguard Variable Annuity is currently being transferred to Transamerica. The transition is expected to be completed by December of 2020. No action is needed for current customers and the annuity will be guaranteed by Transamerica Premier Life Insurance Company.
SEPs, i401(k)s & SIMPLEs 
Vanguard 403(b) Services
401(k) rollovers 
Account transfers — consolidate our investments
 Shared Features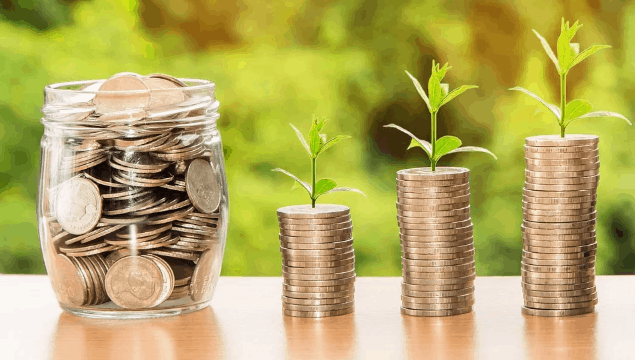 Over 7,000 mutual fund options
IRAs
529 college savings plan
Annuities
Managed accounts option (Vanguard fee: 0.30%/$50,000 account minimum, TIAA fee: 1.15%/$50,000 account minimum)
Customer service via phone during business hours Monday through Friday (TIAA is also available on Saturdays)
No desktop trading platform
Mobile app
No minimum deposit to open or maintain an account
Both have received Lipper Fund Awards
Banking
TIAA
TIAA Bank Yield Pledge Checking offers high intro APY, ATM fee reimbursements, no monthly account fee, mobile check deposits, and debit card. An initial $100 deposit is required to open an account.
TIAA Bank also offers Yield Pledge CD ($5,000 account open) and Yield Pledge Money Market ($500 account open). Terms range from 3 months to 5 years.
Yield Pledge Money Market ($500 initial deposit)
Bump Rate CDs
Rewards credit card
Basic checking, savings, and CDs. Open a basic checking account for only $25 with free online and mobile banking. A savings account has a $25 deposit to open, CD requires a $1,000 deposit.
Use Zelle, a connected third party service to easily send money to family and friends.
Vanguard
Cash management account ($500,000 in Vanguard ETF's and mutual funds to qualify)
Fees for checks and debit card (for investors with less than $1,000,000 in Vanguard assets)
Security
Vanguard
Notification by email and physical letter for every transaction
Extended Validation SSL
Advanced log-in, security questions, etc.
TIAA
All communications are encrypted between the customer and TIAA
Risk-based and opt-in multi-factor authentication ensures a secure log-in
24/7 website and application monitoring
Extended Verification SSL
What are the Fees?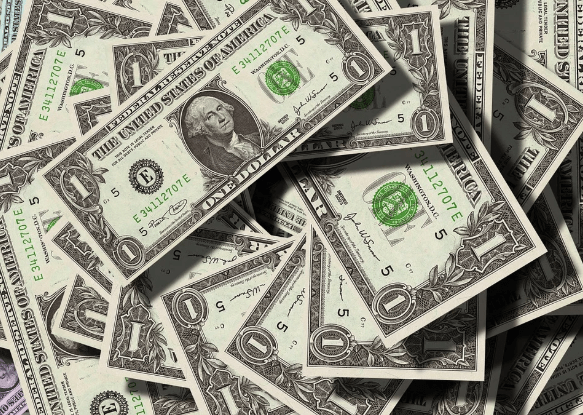 TIAA
$0 Equity, Options, and Transaction Fee ETF trades. NTF eligible ETFs will have a $0.00 commission, regardless of order size or holding period ($35 fee when trading using automated telephone system and $55 fee when using client service assistance).
TIAA's mutual funds require $500+ investment (or the amount required by the specific mutual funds to invest). There is a $50 minimum redemption fee for shares held less than six months. A $50 per trade transaction fee (regardless of order size) and $35 fee per trade when using a Wealth Management advisor.
U.S. Treasury Securities are $50 per transaction and CDs have a purchase minimum of $5,000 with no commission.
No account fees but standard TIAA's fees are present for actions like outgoing wired funds ($25), overnight check delivery ($12), margin extension ($15), IRA termination fee ($130), etc.
Cash solutions TIAA's fees are as follows Annual fee (Silver Tier $25, Gold Tier $65, Platinum Tier $110).
Vanguard
Commission-free trading on stocks, ETFs, and thousands of no-transaction-fee mutual funds in your Vanguard Brokerage Account
$20 annual fee applies to each of your brokerage and mutual-fund-only accounts
0.30% annual fee of assets under management
Invest in a Vanguard Target Retirement Fund or Vanguard STAR® Fund with as little as $1,000. The average Vanguard mutual fund requires a $3,000 investment.How To Set Up An Account
TIAA
Starting with TIAA is not straightforward. This is because the personal portfolio, FAQ, and setup page are hard to find. Besides, you have to select between nine different types of accounts to kickstart the process. Beginners might not understand that this portfolio is a Robo Advisor until they get to the latter stages of setting up an account.
You will be required to fill a small questionnaire about your investment goals, expected timelines for making investments, and how much you can contribute. After this, you will come across a portfolio to help you analyze the risk level you are comfortable with. There is a useful link to a different questionnaire regarding risk tolerance if you cannot pick one from the options provided.
The last step prompts you to select between index mutual funds/ETFs and actively managed mutual funds. Once you decide here, the system gives you a proposed portfolio that is aligned with your profile. You can call the customer service and ask them to remove or add anything to your portfolio.
Vanguard
Getting started at Vanguard is not easy either. While you can begin the account opening process on the internet, you will have to wait for a couple of days before logging in. Adding features to your account, such as options trading involves signing documents electronically and waiting for a whole week for them to be approved.
Once everything is set up, you can do very little to personalize your portfolio. You can trade stocks, ETFs and other fixed-income products online. However, all the other asset classes entail calling a broker to place the order.
TIAA vs Vanguard Pros and Cons
TIAA Pros
Great rates on CDs and checking
Generous ATM network with ATM fee reimbursement for those not included
No checking account fee when a $25 minimum is kept in the account
TIAA Cons
Branches are not nationwide
Overdraft fees can add up
TIAA Advisors earn compensation through affiliate products like insurance
Vanguard Pros
Lower fees (due to no outside owners)
Proven track record of investment fund performance
Large mutual fund selection
No account fees for $50,000+ investment
Team of investment professionals that monitor your account with a $500,000+ investment
Vanguard Cons
The trading platform could use more resources
Lacking in overall data
Commission penalties for frequent traders
 Must purchase at least one share when trading ETFs, stocks, bonds, and CDs.Investment Vessels
TIAA
TIAA has a wide variety of investment options to choose from. Here are some of the most notable ones;
Mutual and Exchange Traded Funds
TIAA offers more than 6,000 securities to pick from. The mutual fund's page comes with useful information displayed in a format that is simple to comprehend. For instance, you can see how the different funds are performing using colored bars on the side. Funds with no transaction fees are differentiated by the NTF logo displayed on their profile.
You can add a fund to a watchlist if you are interested in it and even get alerts is you subscribe to it. TIAA manages its own set of securities, all of which are prominently shown on the site. TIAA does not manage any ETFs of its own.
The ETFs page groups them based on various criteria such as the location. For instance, you will come across US government bond funds and international ones. The standout feature of the TIAA ETF's page is the list of over 200 commission-free funds.
IRAs
You can open different types of retirement accounts with TIAA. The options include Traditional, Roth, SIMPLE, SEP, and Rollover IRAs. One account that is a huge miss from the lot is the self-employed 401(k) plan. In addition to these accounts, you have a couple of useful tools to help you calculate the amount of money you can invest. For instance, the lifetime income calculator approximates the amount you should contribute to an annuity for you to get a specific amount every month.
Apart from these investment choices, commonly associated with brokerages, TIAA has a couple of investment vessels seen with typical banks. They include basic accounts, high yield accounts, and specialty CDs, among others.
Customer Support
TIAA customer reps are available on the phone from 8 a.m. up to 10 p.m. EST, Monday through Friday. On Saturday, they are open from 9 a.m. to 6 p.m. They are unavailable on Sunday although there is an automatic phone service available all through. There is an internal messaging system that can help you sort basic issues, but there is no provision for chats.
Besides, TIAA has several physical branches located across the major towns in America. You can always visit one of them and get assistance if you live close to one.
Vanguard customer service reps are available on Monday through Friday from 8 a.m. to 10 p.m. EST. They are not available on the weekends. You can prompt their internal messaging system for basic assistance.
Vanguard has no physical branches.
Investment Advice
If you are not confident about making huge investment decisions, these brokerages offer investment advice but at a fee.
TIAA offers managed accounts, at a fee of 1.15% of the assets. Here you receive the services of a professional financial advisor. You need to invest a minimum of $50,000 to qualify for this account.
This fee covers one v. one consultation with the broker at a designated brick and mortar store. A robo-advisor service is also available for those who invest a minimum of $5,000. The cost for this service is 30 basis points.
Vanguard offers managed accounts with a licensed broker who makes all the major decisions. The cost of having such an account is 0.30% with the minimum amount standing at $50,000. Vanguard offers no roboadvisor services.
Trading Methodology and Usability
The TIAA website is not all that impressive. The charts are basic and have few indicators and graph styles. The trades are put on simple web pages, but the orders cannot be placed on the trade bar available. There is no desktop platform to trade on.
The Vanguard website is not the best, but it has more information than the TIAA pone. You can place orders on web pages, even though there is no dedicated trade bar. It does not have a desktop platform, as well.
Alternatives
Charles Schwab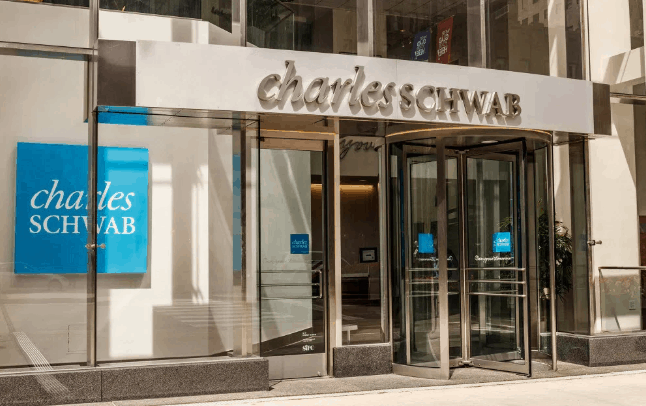 Charles Schwab is great for both beginners and advanced investors. It has commission-free stock, ETF, and options. Plus, a wide array of mutual funds with low minimums (some with none) and no transaction fees.
Pros: 
Commission-free stocks and ETFs
Superior customer service
High-quality research
Cons:
Only US Market trades available
Financial education needs updating
High fees for mutual funds
Ally Invest

If you value an all-in-one option, Ally Invest has excellent banking options as well as a decent spread of no-fee ETFs and mutual funds. This platform is best for people who have an interest rate and basic knowledge of investing. Use Ally Invest if you don't mind DIY investing and you appreciate one log-in for both banking and investing.
Pros:
$0 commissions (ETFs from Vanguard, GlobalX, iShares, and more)
No account minimum
Research the market 24/7
Cons:
 $9.95 per trade mutual funds

$4.95 fee + $0.01 per share on stocks priced less than $2.00 
Fidelity

Fidelity is best for long-term investments such as retirement. Fidelity is also great for transaction-free mutual funds and customized market research that can help active traders stay on top of their game. They also offer 24/7 customer support, brick and mortar branches, and in-person seminars and webinars for the market, financial, and tax updates.
Pros:
Personalized market research
Knowledgeable customer service
Expense ratio free index fund
$0 commission stock, options, and ETF
Cons:
High broker-assist fees
Best for experienced traders
The most cost-effective for frequent traders (at least 36 trades per quarter)
Minimum investment ($2,500)
Conclusion
Whether you value integrated banking, lower fees, robo investing, or physical branches, TIAA and Vanguard both offer benefits that are worth a test drive. While TIAA is reserved for those working in the not-for-profit sector, you may have a close family member that could easily qualify you for an investing account. Plus, with the TIAA Traditional Annuity, you will receive a steady monthly income that you can't outlive.
Since Vanguard has its own funds and partners with outside brokerage firms, Vanguard makes it easy to consolidate and transfer funds. Their funds consistently outperform competitors and with no outside owners, you will enjoy lower fees too.
If you are new to investing both TIAA and Vanguard have a learning curve. Neither offers 24/7 customer support which can be frustrating for newbie investors. However, if your main goal is long-term investing, you can't go wrong with TIAA or Vanguard.
FAQ's About TIAA vs Vanguard
Which is better between TIAA and Vanguard?
TIAA and Vanguard are both suited for long term investors. TIAA charges more for managed account services compared to Vanguard but offers the guarantee of dealing with a reliable and long-term financial institution.
It also provides the features of a brokerage and banking firm, allowing you to consolidate all your financial dealings in a single platform. The better between the two goes down to what suits you and your investment goals.
Is TIAA a good company?
TIAA is a full-service financial company that has its roots in education. It is a reputable player due to its longevity and ranks well in customer satisfaction ratings. Its investment offerings are competitive, beating a significant percentage of the other brokerages in this niche.
Is Vanguard an excellent place to invest?
Vanguard is a great place to invest if you are looking for long term returns. It offers a wide array of mutual funds and ETFs, some of which are commission-free. It has tax-free accounts that you can leverage to max out your investment.
What happens to my TIAA account when I die?
If a deceased individual owns a TIAA account in their name, the title will be transferred to the beneficiary. TIAA will request copies of the death certificate to confirm the beneficiary's right to access the portfolio.
Is Vanguard good for investing?
If you are interested in investing in long-term funds, Vanguard is a wise choice. However, if you are an active stock trader, you should go with a broker that offers lower fees and a better app like E-Trade.
What is TIAA Traditional guaranteed?
The TIAA Traditional Annuity is a flagship product that has been a part of TIAA of over 100 years. It was created to help its members have a regular monthly income after they retire.

You and your employer can contribute funds while you are working for the organization. While working, your account balance will grow thanks to the competitive interest rate. This interest accumulates at a guaranteed rate, plus additional money may be added on a year-by-year basis by the TIAA Board of Trustees.

Once you retire, you can use some or all of your balance to provide you with a steady monthly income that you can't outlive.
Is TIAA only for teachers?
TIAA annuities are available to people who work for nonprofit organizations such as those in the academic, medical, government, research, and culture fields.

Eligible institutions include nonprofit colleges and universities, nonprofit institutions in education and research, nonprofit private and public elementary and secondary schools, nonprofit hospitals, museums, libraries, federal, state and local governments, U.S. military, and nonprofits that fall under the classification of 501(c)(1),(3),(4),(5),(6),(7), or (10).

To qualify, you must work for the organization for 3+ years or when you were 55 or older. Family members are also eligible including a spouse/domestic partner, parents, grandparents, siblings, and children (step, foster and in-laws) and grandchildren (step, foster, and in-laws).
Who Are These Platforms for?
Some of the features of TIAA and Vanguard have been laid out bare, but the big question is whether they are right for you? We will break this down in summary here to help you pick either or look at other options.
Vanguard's features target an audience who are looking to invest for the long term, for instance, retirement investors with huge account balances. If you are one of these, Vanguard has one of the best offerings for your investment goals.
It dominates the managed accounts niche but other than that, it offers very little in regards to active trading. Its strength is maintaining a selection of low-cost ETFs and mutual funds for long term gains.
TIAA is not all that different as it is also geared towards long term investments. It is more of a brokerage and bank hybrid, and you can get the best of both by investing with them. Notwithstanding the features of standard banks such as CDs, savings accounts, and money markets, it has a couple of long-term investment options to pick from.
It suits investors who are looking to engage in conscious investment through a financial institution with a long history of stability. If you are trying it out for the first time, the high fees and minimum amounts might scare you off. TIAA is not cut out to be the cheapest roboadvisor and if the cost scares you, try checking out other options.
Recommended Reads: