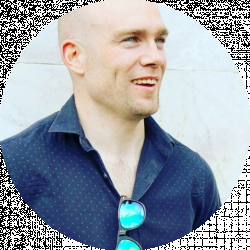 Latest posts by Joe Elvin
(see all)
The main reason to search for the best credit cards after bankruptcy is that it can be difficult to be approved for most credit cards at this point.
Bankruptcy might clear your debts, but it also debilitates your credit score to the point where getting your hands on any form of credit can be difficult.
Thankfully, there are some credit cards specially designed for consumers who have suffered bankruptcy.
These credit cards are often dubbed credit-builder credit cards or 'bad credit' credit cards. They have highly uncompetitive rates but will help people to rebuild their credit score so they can become eligible for better deals in the future.
Still, it's worth doing some research to land the best 'bad credit' credit card deal available to you. By doing so, you'll find it easier to quickly rebuild your credit score and get back on your feet financially.
This guide will explain how to find the best credit cards after bankruptcy and the most effective ways to use these cards to rebuild your credit score.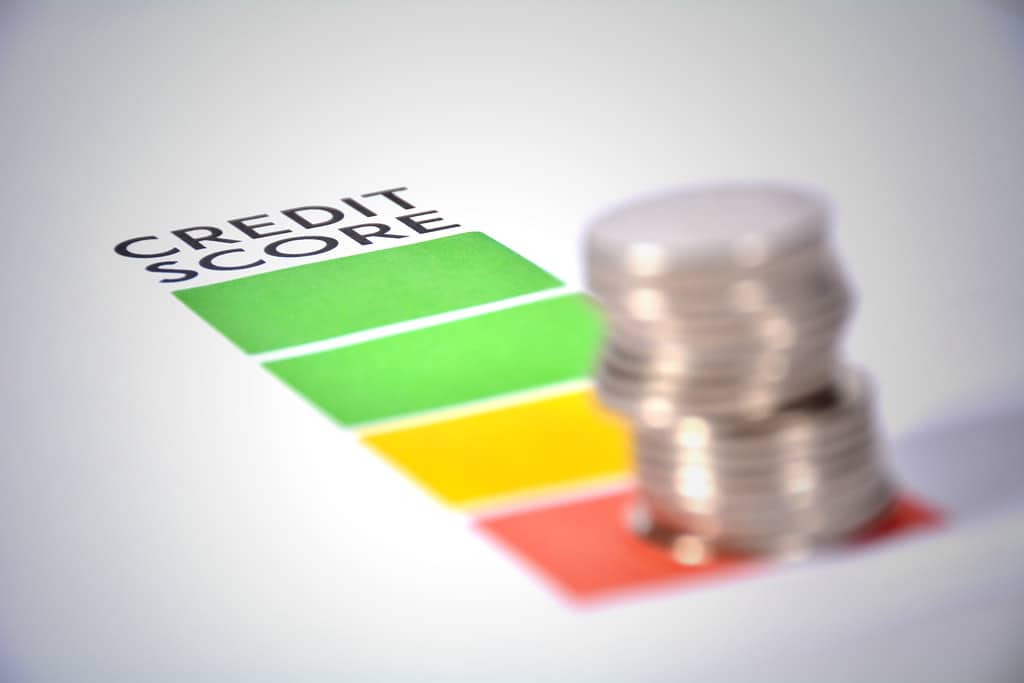 What Does Bankruptcy do to Your Credit Score?
Your credit score is a numerical indicator of your reliability when it comes to borrowing money and paying off bills on time. These scores are created by credit reference bureaus and listed on your credit report, based on your past financial transactions.
Your score starts at 0. It rises following good transactions, such as timely debt repayments. It drops following bad transactions, such as late repayments or going overdrawn.
Lenders will complete a 'credit check' whenever you apply for credit, and this will decrease your credit score too. This means it becomes harder to be approved for a credit card, following each failed application.
If you fall into extreme debt and register CCJs, IVAs, debt management plans, repossessions or bankruptcy, this will decimate your credit score. These scenarios are often called 'black marks' as many lenders will automatically dismiss your application if you have these listed on your credit report. However, others may still consider you if a significant amount of time has passed since these 'black marks' occurred.
Most 'black marks' including bankruptcies will stay on your credit report for at least seven years. A Chapter 7 bankruptcy may remain visible for ten years.
As unreasonable as it may sound, a bankruptcy really could affect your ability to get credit a decade after it is filed.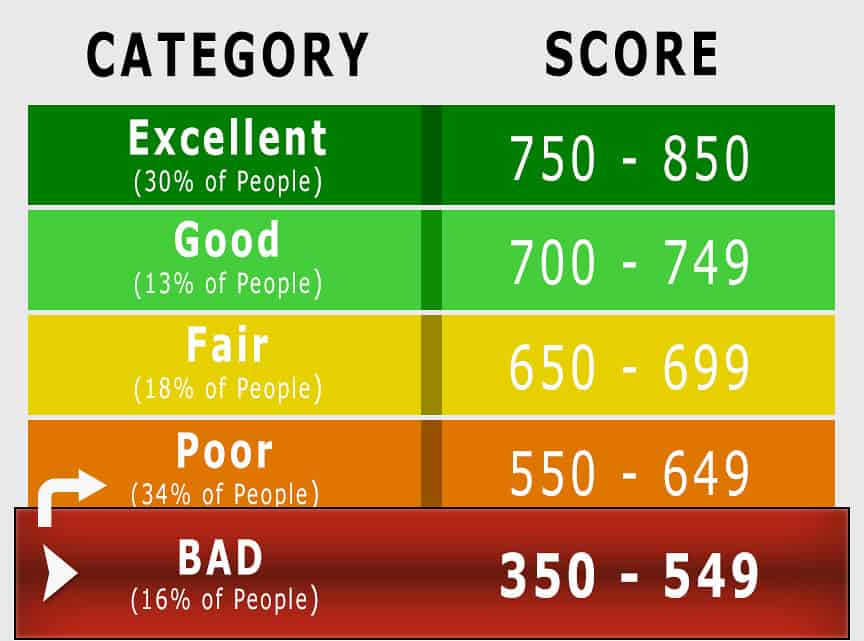 How a 'Bad Credit' Credit Card Works
A 'bad credit' credit card works in the same way as a traditional credit card, except the criteria to be approved for one is far more lenient. The catch is that the credit limit tends to be smaller, and the interest rate charged on outstanding balances will be much higher. It is unlikely to any 0%-interest deals available with these cards.
What's more, many of these cards are 'secured' credit cards, meaning you'll need to put down a cash deposit, which is repaid once your card is closed without any debts. This is how credit card providers balance out the risk of lending to unreliable applicants.
You may only be able to borrow a few hundred dollars on these credit cards and could potentially be charged huge interest rates on borrowed money, but at least these cards give you the opportunity to increase your credit score. The best way to do this is to pay off your balance in full each month. You'll avoid interest charges by doing this too.
At the very least, make the minimum payment on time each month. Failing to do this could obliterate your credit score even further.
The ultimate goal with a 'bad credit' card should be to pay off your balance in full every month until your credit score grows enough for you to be eligible for a better card.
What to Look for in a Credit Card After Bankruptcy
'Credit builder' status. Look out for credit cards that state you don't need a credit history to apply. Some of these cards will be explicitly named 'credit builder' cards. Many price comparison sites include a filter so you can only search for these cards. Alternatively, you can find suitable cards by searching 'credit builder credit cards' or 'bad credit credit cards' on Google.
APR. The lower the APR, the less interest you'll pay on outstanding balances. You may be offered an interest rate higher than the advertised APR if your financial situation is particularly terrible.
Credit limit. The maximum amount you'll be allowed to borrow at one time. You may be offered the opportunity to increase your credit limit after a specific amount of timely repayments.
Other features. While introductory 0%-interest deals are rare, some credit builder credit cards do offer cashback or rewards for spending. This should be counted as a positive, but you should take care not to spend more than you can afford to repay while taking advantage of these bonuses.
The Best Credit Cards After Bankruptcy
The following credit cards are all available to those with no credit history, or a severely damaged credit score. There is no annual fee attached to any of them.
This is a secured credit card. You'll have to put down a security deposit equal to your credit limit. This will be a minimum of $200. The maximum will be subject to your financial situation. You can earn 2% cash back at partnering gas stations and restaurants (up to $1,000 of purchases per quarter) and 1% cashback on all other purchases.
After one year, your provider will match the total amount of cashback earned and pay it to you as a bonus. After eight months, the provider will automatically check to see if you're eligible to switch to a non-secured credit card. The APR is 24.74%.
Pros: Good cashback deal including an anniversary bonus, automatic eligibility check for a better deal.
Cons: Your credit limit will depend on how much cash you deposit
This credit card offers credit limits between $500 and $10,000 depending on your financial situation. The APR offered will be between 15.24% and 26.24%. You'll earn 1% cashback on all purchases, rising to 1.5% cashback after 12 timely repayments. There are no fees for late-payments or overseas transactions.
Pros: Non-secured card, High credit limit, Variable APR, Good cashback deal, Non-secured card, No fees for overseas transactions.
Cons: No obvious cons.
Citi Secured Mastercard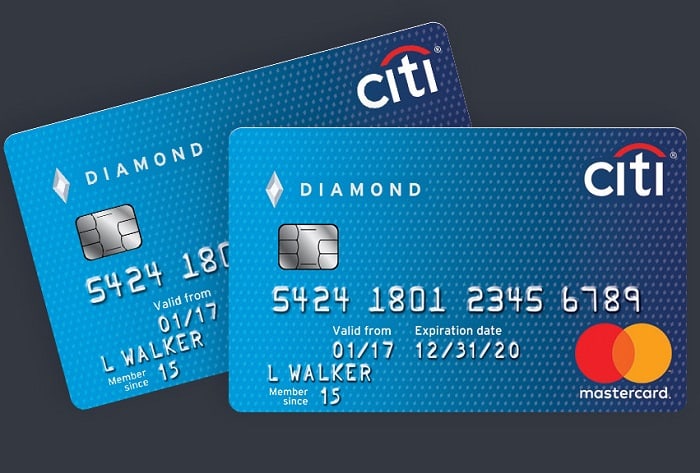 This is a secured credit card. You'll have to put down a security deposit equal to your credit limit. You'll be offered a minimum credit limit of at least $200 and a maximum of $2,500. The maximum credit limit offered will depend on your financial situation. This card's APR is 24.74%.
Pros: Decent credit limit.
Cons: Secured card, No cashback deal. 
There are many credit cards defined as 'credit builder' cards that come with an annual fee or require a credit history in order to be eligible. It's possible to build your credit score with these cards too. However, cards with either of these conditions weren't considered good enough to feature in our list of the 'best' credit cards after bankruptcy.
How to Use a 'Bad Credit' Credit Card
Use these cards every month
To build your credit score quickly, you'll have to use the card and pay back your debt each month. Your score will rebuild at the same pace regardless of how much you spend, as long as your balance is repaid in full.
Avoid borrowing
You should aim to pay off your balance in full each month. Consider setting up a standing order, so this happens automatically. The interest rate on these credit cards are very high, and your credit score won't increase as quickly if you don't fully clear your balance.
Stick to your limit
Going over your credit limit will result in additional fees and will harm your credit score further.
Never withdraw cash on these cards
When you use your credit card to withdraw cash, you'll begin paying interest on this immediately and daily until the debt is repaid. Often, the interest rate on cash advances is even higher than normal credit card transactions.
Check your progress
After a few months of using your card, check your credit report to see if your credit score has improved. You can do this by contacting any of the United States' three major credit reference bureaus – Experian, Equifax or TransUnion. If your score has advanced to 'fair,' 'good' or 'very good,' you may well be eligible to apply for a better credit card.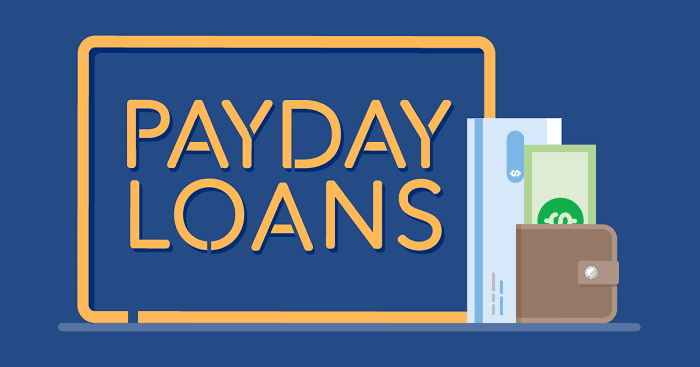 'Bad Credit' Credit Cards vs Payday Loans
Payday loans are a common alternative to 'bad credit' credit cards for those who have suffered bankruptcy.
Many payday loan companies are extremely lenient when deciding who is eligible for their loans. You may be able to borrow larger sums than with a credit card, and the money could be in your account within minutes.
However, you will have to repay the money by a certain deadline (usually a maximum of 30 days later, although some companies extend this deadline to 90 days) and you will pay HUGE rates of interest on the loan.
Most payday loan companies expect you to repay the debt in one lump sum, so these aren't as good as credit cards for building your credit score, as you'll only get one boost.
'Credit builder' credit card
Smaller maximum credit limit;
No interest if you pay off your balance in full;
Lower APR once the 0%-interest deal ends;
Revolving credit;
Monthly repayments, meaning you can build your credit score every month.
Payday loan  
Larger maximum credit limit;
Eye-wateringly high-interest rate;
Strict deadline for repaying the loan;
Loan repaid via a single lump-sum payment, meaning there's only one opportunity to boost your credit score…
Frequently asked questions about 'bad credit' credit cards
How do I file for bankruptcy?
You'll need to file a petition with the bankruptcy court, either as an individual or as a married couple. This could be a Chapter 7 or Chapter 13 bankruptcy depending on the specifics of your situation.

You can choose to file with or without a lawyer, although the former is highly recommended. All bankruptcy cases are judged in federal courts under regulations outlined in the U.S. Bankruptcy Code.
Who else might be interested in 'credit builder' credit cards?
Every credit reference bureau has a different algorithm to calculate your credit score, so the negative impact on your score will vary among each of them.

With that said, you can expect your credit score to drop by any figure between 160 and 220 points after filing for bankruptcy.
How do I apply for a credit card?
Most credit card providers will allow you to apply for a credit card online. Others may make it possible to apply over the phone or in one of its branches if it has them. During the application, you'll need to provide personal information, proof of identity, and various financial details.

You'll also go through a credit check. It could sometimes take a couple of days to assess your application and confirm the terms associated with your card.
How else can I boost my credit score?
Paying your telecoms and utility bills on time via direct debit can boost your credit score. Any form of the loan repaid on time will do the same. It's also recommended to check your credit report for errors and amending any that you find.
How else could bankruptcy affect me?
When you're made bankrupt, you often have to surrender all your assets, including your house, car, and any other items of value.

The 'black mark' on your credit record won't just affect your ability to get a loan. You may struggle to get a contract for a mobile phone, broadband or cable TV services. Insurance companies might not allow you to pay them in monthly installments. Landlords might even decline your application to rent a property if you have been made bankrupt.
What is the difference between Chapter 7 and Chapter 13 bankruptcy?
Chapter 7, bankruptcy is also referred to as 'liquidation bankruptcy.' Your assets are sold, and your debt is written off. It remains on your credit report for ten years.

Chapter 13 bankruptcy is known as a reorganization bankruptcy. You may not lose all of your assets with this. Instead, you are granted a debt repayment plan by the courts. This form of bankruptcy remains on your credit report for seven years.
Conclusion
Conclusion
You can be in a sticky financial situation for years after suffering a bankruptcy.
When used responsibly, a credit builder credit card is one of the most useful tools for getting back on your feet.
By searching for the best credit builder credit cards on the market, it should be quicker and easier to do so. In fact, within a few months of responsible borrowing, you could well be eligible for better credit cards.
Once you are, take care to use these responsibly too. The last thing you want is to fall into another debt trap.