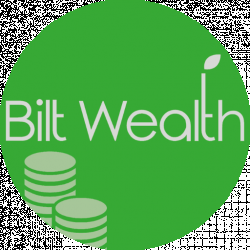 Latest posts by BiltWealth Team
(see all)
Out-of-pocket healthcare costs are a major issue in America. Here are some facts:
These figures point to the substantial costs that are not covered by insurance. You need to examine ways to pay for medical costs for you and your family (including furry family members). Medical credit cards and traditional credit cards offer ways to defer, reduce, or even eliminate interest charges on outstanding healthcare debt.
How I Found (and Chose) the Best Medical Credit Cards
Some credit cards focus strictly on financing health and wellness costs. However, you can use credit cards with strong balance transfer programs to reduce interest costs on existing medical debt. Cash rewards cards provide you with funds to help pay out-of-pocket costs.
To make this list, the credit card company had to communicate its terms clearly. You also need to be able to use it at a large number of locations. The traditional cards had to offer balance transfer and cash rewards terms that stood out from their competitors.
1. CareCredit
CareCredit started as a way to help people finance dental implants. Today, you can pay for services that insurance often does not cover, such as audiology, plastic surgery, and veterinarians with CareCredit. Cardholders increasingly use it to cover co-pays and deductibles for prescription drugs and doctor's office visits.
CareCredit has short-term financing options of 6, 12, 18, and 24 months as of 10/9/2019. You pay no interest if your initial purchase is at least $200, make all minimum payments on time, and pay the entire balance by the end of the promotion. They also have financing up to 60 months with fixed payments — the APRs range from 14.90%-17.90%.
CareCredit boasts that you can use their card at over 200,000 locations throughout the U.S. Walgreens, Walmart, and Rite Aid are some of the retail chains that accept this card.
Their terms sheet indicates that CareCredit charges up to $39 in late fees, has a $2 minimum interest charge, and has a 26.99% APR.
2. Wells Fargo Health Advantage
Wells Fargo is a massive bank. It offers a number of credit cards, including the Wells Fargo Health Advantage credit card.
The card has a 12.99% APR. They sometimes have promotional offers where you can defer interest if you abide by certain rules. Wells Fargo advertises a speedy, online approval process. You also gain access to bill pay and account management tools.
You can use this card at a variety of healthcare providers: audiologists, dentists, veterinarians, and vision specialists. Wells Fargo has a simple online tool to help you find providers that accept this card. You simply enter your zip code, select the type of service, and get information on associated providers close to your home.
3. AccessOne Med Care
If you do a Google search for medical credit cards, you come across sites that talk about AccessOne. The  AccessOne Med Card is not a typical credit card. AccessOne offers payment plans for people with high medical bills.
They advertise 0% and low-interest rates in patient loans. AccessOne states that they accept everyone, so it is an option for people with no credit or low credit scores. If you have an interest free plan, you must pay your agreed amount in a timely manner to avoid interest charges.
4. CarePayment
Some hospitals and healthcare providers are affiliated with a company called CarePayment. Like AccessOne, it offers payment plans. CarePayment states that its plans can run from 3 months all of the way up to72 months based on the patient's financial situation.
CarePayment advertises a 0% APR on its loan program. Its website describes the program as a financial service that helps you pay the portion not covered by insurance. This statement indicates that it might not be an option if you're uninsured or want to finance elective procedures.
5. iCare Financial
This company finances medical, dental, orthodontic, and veterinary care. iCare Financial advertises no credit check, so this another financial product for people with bad or no credit. They promote payment plans with an administrative fee but no interest charges.
iCare promises that when you pay your bill, your provider receives the money within two business days. They also promote an easy-to-use portal for clinic staff members. These features attracted dentists, vets, and other providers to join this program.
6. Capital One Quicksilver Rewards
If you have excellent credit, consider this traditional credit card. Its balance transfer terms help you pay off large medical expenses.
The Quicksilver Rewards card offers 0% on balance transfers for up to 15 months. There is no annual fee with this card. You can also earn 1.5% cashback on all purchases, including medical products and services.
As of 10/11/2019, Capitol One Quicksilver Rewards offers a $150 cashback bonus if you spend $500 within three months of opening the account. If you need $500 worth of dental work not covered by insurance, your net cost is $350. The website discloses that this bonus likely won't apply if you're a previous Capital One account holder.
7. Chase Freedom Unlimited
This is another traditional credit card that you can use to pay for medical expenses. Chase advertises a 0% introductory APR for 15 months on purchases. You can take care of medical needs and pay no interest if you follow the terms.
If you already incurred a large healthcare cost, the Freedom Unlimited has features that help you. The card offers 0% APR on balance transfers; however, they charge a 3% balance transfer fee too. It might make financial sense for you to use this card to manage medical debt.
8. Discover it Credit Card
This Discover card has a 0% APR for balance transfers. The introductory period lasts 18 months, so you get a good amount of time to pay off medical expenses. Discover offers a special 3% balance transfer fee until January 10, 2020.
If you have upcoming expenses such as dental work or glasses, you can earn 1% cashback on those purchases. Discover promotes a special 0% introductory APR for six months. You can also freeze your account if you misplace your card to prevent unauthorized activity.
9. BankAmericard
This Bank of America credit card has many features that assist you with medical costs. It offers 0% APR on balance transfers (made within 60 days) and purchases for the first 15 billing cycles. This card does not have an annual fee or penalty APR.
It is a MasterCard so you can use it in a wide variety of places. The BankAmericard offers account alerts and online and mobile banking, so you can always make your payments on time. You get your FICO score free and digital wallet technology with this card too.
10. Citi Double Cash Card
A cashback card is a possible tool to deal with healthcare bills. This Citi card gives you 2% cashback on a combination of purchases and payments. This rewards program is more lucrative than the typical 1% cashback for non-entertainment and non-grocery purchases.
This card also has an attractive balance transfer interest rate of 0% for 18 months. Like other cards, there is a balance transfer fee. However, you do not get cash rewards on the balance transfer.
While there is no annual fee, you need to understand other potential charges clearly. This card has a variable APR rate, which means the interest will range from 15.74%-25.74% if you do not pay your balance transfer off within 18 months. You can redeem rewards for cash, a statement credit, or credit to a Citi checking or savings account.
11. Fidelity Rewards Card
This rewards card is affiliated with the financial services company Fidelity. It offers a blanket of 2% cashback on purchases. This fact differentiates it from other cards that give 2% back for categories such as entertainment but only 1% cashback for health and wellness purchases.
If you don't need to use your cash back rewards for medical expenses, you can invest them in an IRA, 529, or other eligible accounts. This feature is truly unique among the cards profiled here. Fidelity also offers a $100 cashback bonus if you open your account before 12/31/19 and make $1,000 worth of purchases.
You also get traditional credit card attributes such as no annual fee and emergency assistance. The card is a Visa Signature, so it has wide acceptance. This card offers zero fraud liability.
12. Capital One SavorOne Rewards
This rewards card advertises $150 cash back if you make $500 worth of purchases in the first three months. If you (or your pet) have upcoming medical expenses, this card can help you. The card has no annual fee.
You earn 2% at grocery stores (excluding Target and Walmart) and 1% on non-entertainment purchases. Capital One SavorOne offers 0% APR on purchases and balance transfers for the first 15 months. These are tools that you can use to finance medical or veterinary expenses.
Read here to find out more on How to Find the Best Credit Card for You
Medical Credit Cards- Pros
Medical credit cards and medical financing plans offer financial services to people without much credit history. CareCredit's short-term financing is similar to what you find at a furniture store. You save
If you have excellent credit and existing medical debt, a card with 0% on balance transfers is a strong choice. Cards such as Chase Freedom Unlimited and offer a combination of 0% APR on purchases and 0% on balance transfers for an introductory period. You effectively get an 18-month payment plan if you pay off the transferred medical debt within the allotted time.
Rewards cards are a tool for people with good to excellent credit to pay for medical expenses. Look for ones that pay a high percentage of cashback without category restrictions and that offer cashback bonuses if you make purchases soon after opening your account. Fidelity has a distinct feature that allows you to invest cashback rewards.
Medical Credit Cards- Cons
Medical credit cards do have drawbacks. If you are on a deferred interest program, you risk paying large interest charges if you fail to pay off the debt within the promotional period. Medical credit cards can also have high APRs.
There are downsides to using traditional credit cards to finance medical care. Like medical credit cards, you can pay a large amount of interest if you do not pay off a balance transfer within the promotional period. Introductory APRs of 0% is only beneficial for a limited time.
When you use a credit card correctly, you finance medical care for you (or your pet) for little or no interest. Self-discipline is crucial. If you fail to pay on time, the interest and fees wipe out all of the benefits.